Co-op Product Development Engineer (Providence, RI)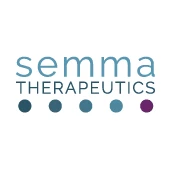 Semma Therapeutics
Product
Providence, RI, USA
Posted on Friday, November 3, 2023
Job Description
The Vertex Co-op Program offers students the opportunity to learn about the pharmaceutical industry from a hands-on perspective. You will be working closely with and learning from some of the brightest people in the industry. When you join our co-op program you should not be surprised to see that our environment is one that is innovative and team oriented, where collaboration is not just a word, and "we are relentless" is in everything we do. Students can expect to be challenged by their project plan, connect with other co-ops, and feel valued by the Vertex community. Not only will co-ops learn about their day-to-day tasks through their specific work assignments, but they will interact and have exposure to our organizational leaders and their teams.
Job Summary:
In June 2019, Vertex announced the establishment of new research sites in Boston and Providence where research, development, and clinical manufacturing for cell and genetic therapies will be primarily based. Cell and genetic therapies represent two rapidly emerging therapeutic modalities with the potential to treat—and even cure—several of the diseases Vertex is focused on, including sickle cell disease, Duchenne muscular dystrophy, and Type 1 diabetes. Further investment in a research site specifically designed to advance these programs will be key to Vertex's continued and sustained leadership in these exciting approaches. At Vertex Cell and Genetic Therapies (V.C.G.T.), our research teams will bring together the best biology, technologies, and enhanced manufacturing capabilities, to ensure we bring these cutting-edge transformative therapies to patients as quickly as possible.
This role will focus on the implantable cell encapsulation devices for delivering proprietary cells. The successful candidate will join the Product Development Team and work closely with Research and Development, Device Quality Control, Device Quality Assurance, Regulatory Affairs, and Manufacturing Functions, as required. The position will be located in Providence, RI. This is a 100% on-site position.
Key Responsibilities:
Support Product & Process Development Engineers on the design and development of product, custom fixtures, documentation, and automation equipment.
Works with R&D Scientists and Product Development Engineers to develop material characterizations and equivalency studies of next gen devices.
Develops test method protocols and oversees experiment executions.
Generates reports of test executions and presents results to key stakeholders.
Captures technical specifications and requirements in appropriate design documentation.
Qualifications:
Actively pursuing a B.S. or M.S. degree in biomedical engineering, mechanical engineering, or related discipline.
Prior lab experience through coursework, research, or internships including protocol and test method execution and report writing.
Prior experience using CAD software (SolidWorks, Pro-E, NX, etc.) or MATLAB through coursework, projects, or internships.
Basic knowledge of common manufacturing processes (machining, injection molding, etc.).
Solid understanding of material properties of polymers and metals.
Strong technical writing skills.

Legally authorized to work in the United States

Enrolled in an undergraduate or graduate program

Candidate must be enrolled in an advanced degree program if graduating in January 2024
This job posting is for a temporary role with a third-party agency partner that provides services to Vertex. The individual selected for this role will be offered the role as an employee of that third-party agency; compensation, medical benefits, fringe benefits and other terms and conditions of employment shall be presented by the third-party agency upon offer.
Company Information
Vertex is a global biotechnology company that invests in scientific innovation.
Vertex is committed to equal employment opportunity and non-discrimination for all employees and qualified applicants without regard to a person's race, color, sex, gender identity or expression, age, religion, national origin, ancestry, ethnicity, disability, veteran status, genetic information, sexual orientation, marital status, or any characteristic protected under applicable law. Vertex is an E-Verify Employer in the United States. Vertex will make reasonable accommodations for qualified individuals with known disabilities, in accordance with applicable law.
Any applicant requiring an accommodation in connection with the hiring process and/or to perform the essential functions of the position for which the applicant has applied should make a request to the recruiter or hiring manager, or contact Talent Acquisition at ApplicationAssistance@vrtx.com.