Intern Analytical Development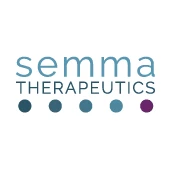 Semma Therapeutics
Boston, MA, USA
Posted on Saturday, October 14, 2023
Job Description
The Vertex Internship Program offers students the opportunity to learn about the pharmaceutical industry from a hands-on perspective. You will be working closely with and learning from some of the brightest people in the industry. When you join our internship program you should not be surprised to see that our environment is one that is innovative and team oriented, where collaboration is not just a word, and "we are relentless" is in everything we do. Students can expect to be challenged by their project plan, connect with other interns, and feel valued by the Vertex community. Not only will interns learn about their day-to-day tasks through their specific work assignments, but they will interact and have exposure to our organizational leaders and their teams.
Job Summary:
Vertex Pharmaceuticals is seeking a Summer Intern to join our Analytical Development (AD) department in Boston, MA. AD creates the investigational techniques critical to interrogating the physical and chemical characteristics of our medicines which are central to their quality, safety, and performance. AD develops and validates core analytical tests which leverage expertise rooted in various spectroscopic, chromatographic, and sold state characterization techniques. This internship will help develop a gas chromatographic (GC) method for the determination of volatile nitrosamines. This will involve determining the target analyte set, sample preparation, sample introduction, and detection. This method will become a valuable resource for the team to support nitrosamine risk assessments.
Key Responsibilities:
Operate and maintain gas chromatography (GC) and/or gas chromatography mass spectrometry (GC-MS) instrumentation
Evaluate different types of sample preparations (liquid/liquid extraction, headspace, SPME)
Prepare various solutions and samples for analysis
Process GC data
Interpret processed data to evaluate method conditions
Test the method performance for accuracy, precision, linearity and specificity
Present internship work via a poster or talk
Candidate must be enrolled as an undergraduate science student (Chemistry, Biology, or similar programs) at the junior level or above
Has taken an analytical chemistry (or similar) course
Excellent verbal and written communication skills
Be highly motivated and have an excellent work ethic
Experience in safe handling of organic solvents in laboratory settings
Hands on experience operating laboratory instrumentation, particularly GC or GC-MS

Legally authorized to work in the United States

Candidate must be enrolled in an advanced degree program if graduating in May 2024
This job posting is for a temporary role with a third-party agency partner that provides services to Vertex. The individual selected for this role will be offered the role as an employee of that third-party agency; compensation, medical benefits, fringe benefits and other terms and conditions of employment shall be presented by the third-party agency upon offer.
Company Information
Vertex is a global biotechnology company that invests in scientific innovation.
Vertex is committed to equal employment opportunity and non-discrimination for all employees and qualified applicants without regard to a person's race, color, sex, gender identity or expression, age, religion, national origin, ancestry, ethnicity, disability, veteran status, genetic information, sexual orientation, marital status, or any characteristic protected under applicable law. Vertex is an E-Verify Employer in the United States. Vertex will make reasonable accommodations for qualified individuals with known disabilities, in accordance with applicable law.
Any applicant requiring an accommodation in connection with the hiring process and/or to perform the essential functions of the position for which the applicant has applied should make a request to the recruiter or hiring manager, or contact Talent Acquisition at ApplicationAssistance@vrtx.com.