Privacy Counsel, International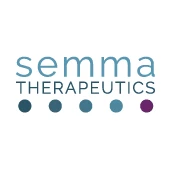 Semma Therapeutics
Legal
Paddington, London W2, UK
Posted on Thursday, October 12, 2023
Job Description
General Summary:
The Privacy Counsel, International will provide strategic and solutions-oriented legal advice to a broad spectrum of internal clients, including senior leadership, on worldwide regulatory issues related to the processing of personal data, including but not limited to the EU General Data Protection Regulation (GDPR), ePrivacy, Australian Privacy Principles, Brazil's LGPD, UK GDPR, and other emerging laws and guidance. In partnership with the Director, International Privacy, the role will be responsible for maturing and maintaining privacy compliance standards and Vertex's global privacy program throughout the international region.
This position will report to the Director, International Privacy in London.
Key Duties and Responsibilities:
Performs regular privacy assessments of business processes, providing practical and timely advice to internal clients to design business processes in compliance with applicable data protection requirements, while addressing legal risks and protecting the company's integrity and reputation.
Serves as primary advisor for one or more International regions related to data protection.
Manages records of processing and, where required, data protection impact assessments for certain high risk business processes and working with the business, as well as the Global Privacy Office, to mitigate any residual risks.
Develops and reviews content for privacy training materials and other communications to increase employee understanding of company privacy policies, data handling practices and procedures and legal obligations, as well as to ensure awareness of "best practices" on privacy and data security issues.
Acts as subject matter expert and internal escalation point for data protection issues in contracting, including data processing agreements, research collaborations, and transactional agreements; develops template materials for contracting, streamline contracting processes related to data protection and advise/train members of the International legal department on handling privacy-related language in contracts.
Evaluates and responds to data subjects requests (e.g., request for information, clarifications, rectification or deletion of personal data) and reports of potential data incidents.
Maintains knowledge of privacy developments affecting clients and anticipates potential changes needed to global privacy program to meet new regulatory requirements.
Assists the Chief Privacy Officer on design and maturation of global privacy standards throughout the business, developing guidance to the business and making sure documentation is up to date.
In collaboration with the local DPO representatives across Europe, IT and Legal, advising on the appropriate containment, investigation and remediation of data protection breaches as well as regulatory reporting requirements.
Advises on Vertex's registrations with Data Protection Authorities, where relevant.
Assists the Director, International Privacy and the Global Privacy Office with the company's approach to cross-border data transfers, including transfer impact assessments and advising on contracting issues and additional safeguards where necessary.
Knowledge and Skills:
Specialized knowledge of statutes, regulations and guidance concerning data protection in relevant jurisdictions across the International region.
Ability to constructively counsel and influence clients in making the right decisions.
Ability to balance risks in ambiguous and complex situations.
Demonstrated teamwork and collaboration skills, in particular in leading or contributing to global and multi-functional teams.
Capacity to simultaneously handle a variety of complex legal matters with minimal guidance.
Demonstrable experience taking ownership of issues and providing timely, actionable advice.
Exceptional written, verbal and presentation skills.
Education and Experience:
Undergraduate degree and post-graduate qualification in law (ex-US).
Relevant experience providing privacy advice in-house or at a law firm, or the equivalent combination of education and experience.
Other Requirements
Data protection and/or privacy certification(s) (e.g. CIPP/E)
#LI-KJ1
#LI-Hybrid
Company Information
Vertex is a global biotechnology company that invests in scientific innovation.
Vertex is committed to equal employment opportunity and non-discrimination for all employees and qualified applicants without regard to a person's race, color, sex, gender identity or expression, age, religion, national origin, ancestry, ethnicity, disability, veteran status, genetic information, sexual orientation, marital status, or any characteristic protected under applicable law. Vertex is an E-Verify Employer in the United States. Vertex will make reasonable accommodations for qualified individuals with known disabilities, in accordance with applicable law.
Any applicant requiring an accommodation in connection with the hiring process and/or to perform the essential functions of the position for which the applicant has applied should make a request to the recruiter or hiring manager, or contact Talent Acquisition at ApplicationAssistance@vrtx.com.