Chemistry & Chemical Biology Intern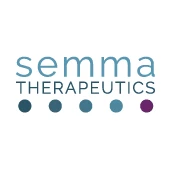 Semma Therapeutics
Other Engineering
San Diego, CA, USA
Posted on Tuesday, October 10, 2023
Job Description
The Vertex Internship Program offers students the opportunity to learn about the pharmaceutical industry from a hands-on perspective. You will be working closely with and learning from some of the brightest people in the industry. When you join our internship program you should not be surprised to see that our environment is one that is innovative and team oriented, where collaboration is not just a word, and "we are relentless" is in everything we do. Students can expect to be challenged by their project plan, connect with other interns, and feel valued by the Vertex community. Not only will interns learn about their day-to-day tasks through their specific work assignments, but they will interact and have exposure to our organizational leaders and their teams.
Job Summary:
Vertex pharmaceuticals is a highly innovative company that creates transformative medicines to improve the lives of patients with serious diseases. Vertex Pharmaceuticals is seeking a highly motivated chemist/engineer to join the chemical biology group at the San Diego site as a summer intern. As part of the internship, the candidate will have the opportunity to work with a multidisciplinary team consisting of chemists, engineers, and analytical chemists focused on separation and analysis of drug-like molecules. Candidate will work with new and established technologies to push the limits of conventional methodologies in chemistry and contribute to improving the drug discovery process.
Key Responsibilities:
Configure instrumentation and develop analysis and purification methods.
Utilize mass-triggered purification LC-MS system to isolate less than 1 mg quantities of material.
Develop methods to quantitate isolated material using light scattering detection techniques (ELSD or CAD)
Explore possibilities for integration with compound screening and help evaluate alternative platforms for weighing minute amounts of material.
Maintain a detailed description of experimental procedures and results in an electronic notebook.
Communicate results clearly and effectively in both written and verbal format
Qualifications:
Candidate must be enrolled in a graduate degree program in one of the following areas: Chemistry, Chemical Engineering, Mechanical Engineering, or related field.
Candidate must be able to legally work in the United States
Have knowledge of analytical chemistry and basic knowledge of chromatography and spectroscopy
Have hands-on experience with analytical or purification instrumentation.
Ability to work 40 hours per week
Strong ability to integrate, analyze and interpret results
Excellent written and oral communication skills with attention to details
Multitasking skills, ability to work independently and as a part of the interdisciplinary team while meeting expected deadlines

Candidate must be enrolled in an advanced degree program if graduating Spring 2024
Program Dates: June - September 2024, Full Time
Pay Range 20.00 – 32.00 USD/hour
This job posting is for a temporary role with a third-party agency partner that provides services to Vertex. The individual selected for this role will be offered the role as an employee of that third-party agency; compensation, medical benefits, fringe benefits and other terms and conditions of employment shall be presented by the third-party agency upon offer. The range provided is a reasonable estimate for the pay range for this job at the time of posting. Some roles may also be eligible for overtime pay, in accordance with federal and state requirements. The actual pay rate will be based on a number of factors, including skills, competencies, experience, and other job-related factors permitted by law.
Company Information
Vertex is a global biotechnology company that invests in scientific innovation.
Vertex is committed to equal employment opportunity and non-discrimination for all employees and qualified applicants without regard to a person's race, color, sex, gender identity or expression, age, religion, national origin, ancestry, ethnicity, disability, veteran status, genetic information, sexual orientation, marital status, or any characteristic protected under applicable law. Vertex is an E-Verify Employer in the United States. Vertex will make reasonable accommodations for qualified individuals with known disabilities, in accordance with applicable law.
Any applicant requiring an accommodation in connection with the hiring process and/or to perform the essential functions of the position for which the applicant has applied should make a request to the recruiter or hiring manager, or contact Talent Acquisition at ApplicationAssistance@vrtx.com.