Vertex Summer Internship, Engineering (Boston, MA)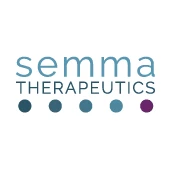 Semma Therapeutics
Boston, MA, USA
Posted on Wednesday, October 4, 2023
Job Description
The Vertex Internship Program offers students the opportunity to learn about the pharmaceutical industry from a hands-on perspective. You will be working closely with and learning from some of the brightest people in the industry. When you join our internship program you should not be surprised to see that our environment is one that is innovative and team oriented, where collaboration is not just a word, and "we are relentless" is in everything we do. Students can expect to be challenged by their project plan, connect with other interns, and feel valued by the Vertex community. Not only will interns learn about their day-to-day tasks through their specific work assignments, but they will interact and have exposure to our organizational leaders and their teams.
Becoming an Engineer Intern at Vertex will give you a panoramic view of how the industry works, how decisions are made, how pipelines are built and progressed and how important your professional networks, connections and collaborations will be in defining your longer-term career experience. Our mission is to tackle serious diseases and to change lives, for the better, for the future. Our aim is to give you the skills, insights and career guidance to be an important part of that future. To turn your potential into progression. To turn possibilities into reality. To turn your ambition into a clear, defined career path.

Join us and help kick start the path to your career!
We will have various positions within our functional areas, including but not limited to:
Manufacturing Science and Technology (MSAT): Anticipated focus areas are around process modeling, process data collection/analysis, supporting efforts around process improvement, and working to platform these approaches for future programs. The intern would also support deviation root cause investigation through data-driven analysis.
Cell Process Development: Responsible for process development of cell therapy related processes for the pipeline products in the Cell and Gene department. Additionally, the team also tech transfers the developed process at the manufacturing sites to provide a foundation to the start of manufacturing of cell therapy-based products.

Formulation Development:

develop a nondestructive ultrasonic technique to evaluate and predict tablet defects and correlate tablet defects with intrinsic powder mechanical properties. Additionally, work will be carried out to understand the impact of tablet tooling in mitigating tableting defects. The goal will be achieved by conducting literature review, experimental characterization of powders and tablets, and generating statistical models

Process Development: and work on process development, optimization, process scale-up, and technology transfer of novel products and processes into Manufacturing.
Technical Operations: You will have the opportunity to work in a data-rich pharmaceutical commercial manufacturing environment, to develop modeling for process analytical technology (PAT), to provide solutions to urgent issues in analytical method life-cycle management, and/or advance key product and process understanding.

Vector Core

You will learn bioprocessing of viral vectors and assist scientific staff in the process development and production of viral vectors, to deliver AAV materials to support programs across the Vertex Cell and Genetic Therapies (VCGT) portfolio of programs.
Qualifications:
Legally authorized to work in the United States

Enrolled in an undergraduate or graduate program
Majors in the following backgrounds: Mechanical Engineering, Bioengineering, Chemical Engineering, Biotechnology, Pharmaceutical Sciences, Biology with heavy automation work, or a related field of study.
Candidate must be enrolled in an advanced degree program if graduating in Spring 2024
Program Dates: May- August 2024, Full Time
This job posting is for a temporary role with a third-party agency partner that provides services to Vertex. The individual selected for this role will be offered the role as an employee of that third-party agency; compensation, medical benefits, fringe benefits and other terms and conditions of employment shall be presented by the third-party agency upon offer. The range provided is a reasonable estimate for the pay range for this job at the time of posting. Some roles may also be eligible for overtime pay, in accordance with federal and state requirements. The actual pay rate will be based on a number of factors, including skills, competencies, experience, and other job-related factors permitted by law.
Company Information
Vertex is a global biotechnology company that invests in scientific innovation.
Vertex is committed to equal employment opportunity and non-discrimination for all employees and qualified applicants without regard to a person's race, color, sex, gender identity or expression, age, religion, national origin, ancestry, ethnicity, disability, veteran status, genetic information, sexual orientation, marital status, or any characteristic protected under applicable law. Vertex is an E-Verify Employer in the United States. Vertex will make reasonable accommodations for qualified individuals with known disabilities, in accordance with applicable law.
Any applicant requiring an accommodation in connection with the hiring process and/or to perform the essential functions of the position for which the applicant has applied should make a request to the recruiter or hiring manager, or contact Talent Acquisition at ApplicationAssistance@vrtx.com.