Privacy Associate Director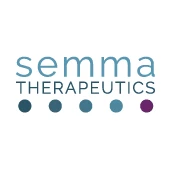 Semma Therapeutics
Boston, MA, USA
Posted on Tuesday, October 3, 2023
Job Description
Why Join Us?
Vertex is a leading biotechnology company that creates new possibilities in medicine to cure diseases and improve people's lives. We currently have four transformative drugs on the market that treat the underlying cause of cystic fibrosis; these drugs represent a revolution in the way cystic fibrosis is treated. We have also developed a deep pipeline, investing billions of dollars into R&D over the past two decades – including more than 70% of our revenues over the past five years – because we are going all in for cures to serious diseases.
Who Are We Looking For?
We are seeking a privacy professional to join our team in the whip-smart and highly respected Legal and Compliance Department at the company's world headquarters in Boston, MA. The Department is committed to a trusting and collaborative culture where we value growth and development. We engage proactively with our business colleagues to truly understand them and to deliver results for our company and for patients. If you thrive in a fast-paced, hands-on, and team-oriented environment where you can have a big impact on the organization, we'd love to talk to you!
Job Summary
The individual in this position will provide strategic and solutions-oriented advice to a broad spectrum of internal clients on worldwide regulatory issues related to the processing of personal data, including but not limited to the US State Privacy Laws, Section 5 of the FTC Act, CAN-SPAM, EU General Data Protection Regulation (GDPR), and Canadian privacy laws. The role will also support the maturation of privacy-related policies, notices, and SOPs, supporting the strategic direction for the global privacy program and related processes and training.
This position will report to the Director, North American Privacy.

Key Responsibilities
Performing regular privacy assessments of new and existing business processes (including through data inventories and data protection impact assessments), providing practical and timely advice to internal clients to design business processes in compliance with applicable data protection requirements, including those relating to data transfers, while addressing risks and protecting the company's integrity and reputation.
Acting as subject matter expert and internal escalation point for data protection issues in contracting, including data processing agreements, research collaborations, and transactional agreements; continue to develop template materials for contracting and advise/train members of the legal department on handling privacy-related language in contracts.
Working closely with our contracting teams to improve and streamline contracting processes and procedures related to data protection and security.
Drafting privacy notices and consents for business processes across the organization, and maintaining the organization's privacy and cookie notices on company websites
Developing and reviewing content for privacy training materials and other communications to increase employee understanding of company privacy policies, data handling practices and procedures and legal obligations, as well as to ensure awareness of "best practices" on privacy and data security issues.
Evaluating and responding to data subject requests (e.g., request for information, clarifications, rectification, or deletion of personal data) and reports of potential data incidents. Supporting the monitoring
Supporting the monitoring/auditing plan for compliance with internal data protection policies and processes and working with Internal Audit function, Office of Business Integrity and Ethics or external auditors in carrying out audit plans.
Keeping abreast of privacy developments affecting the company (e.g., evolving guidance out of the European Union, California Privacy Act, discussions of US privacy laws, CAN-SPAM, e-privacy and developments in Artificial Intelligence) and anticipating potential changes needed to global privacy program to meet new regulatory requirements.
Participating in various Legal & Compliance Department projects and initiatives (e.g., Culture, Diversity, & Inclusion Committee, Pro Bono & Community Engagement Committee, Talent & Development Committee, offsite planning, strategic planning).
Minimum Qualifications
Technical Qualifications:
JD from an ABA accredited law school and member of a state bar or Master's degree highly preferred
Minimum of 5 years' experience providing privacy advice, preferably to pharmaceutical, biotechnology, or medical device companies, whether in-house or at a law firm OR experience in management of a corporate privacy program.
Specific expertise required in statutes, regulations and guidance concerning data protection throughout the US and Europe, which could include GDPR and the ePrivacy Directive, CCPA, CPRA, as well as other US privacy requirements (Section 5 of the FTC Act, CAN SPAM, state breach notification laws). Familiarity with data protection statutes and regulations in other areas of the world a bonus.
CIPM, CIPP/US or CIPP/EU certification(s) preferred but not required.
Skills/Abilities
Consummate team player with excellent judgment and interpersonal skills.
Demonstrable program management skills, including strong organizational and multi-tasking abilities.
Demonstrated teamwork and collaboration skills, in particular in leading or contributing to global and multi-functional teams.
Highly motivated to contribute and grow within a complex area of emerging importance.
Demonstrable experience taking ownership of issues and providing timely, actionable advice.
Exceptional written, oral and presentation skills.
#LI-Hybrid
# LI - SR1
Company Information
Vertex is a global biotechnology company that invests in scientific innovation.
Vertex is committed to equal employment opportunity and non-discrimination for all employees and qualified applicants without regard to a person's race, color, sex, gender identity or expression, age, religion, national origin, ancestry, ethnicity, disability, veteran status, genetic information, sexual orientation, marital status, or any characteristic protected under applicable law. Vertex is an E-Verify Employer in the United States. Vertex will make reasonable accommodations for qualified individuals with known disabilities, in accordance with applicable law.
Any applicant requiring an accommodation in connection with the hiring process and/or to perform the essential functions of the position for which the applicant has applied should make a request to the recruiter or hiring manager, or contact Talent Acquisition at ApplicationAssistance@vrtx.com.