Sr. Scientific Director, Process Chemistry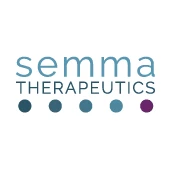 Semma Therapeutics
Boston, MA, USA
Posted on Saturday, September 30, 2023
Job Description
General Summary:
Vertex is looking for a distinguished, highly motivated, enthusiastic process chemist driven by science who will have a dual role both in the laboratory and leading projects/people. As part of the laboratory role, this individual will leverage years of expertise to develop chemical processes supporting projects from GLP Tox through to commercial, mentor younger process chemists, drive scientific initiatives and lead the use of advanced laboratory and manufacturing tools and techniques. Outside of the laboratory, your role is to lead projects, teams, and initiatives to support both the department and Vertex Pharmaceuticals as a whole. The title of the role, depending on experience level is up to Sr Scientific Fellow (equivalent to Sr Director on the scientific track). The expertise of a Fellow allows for the rapid recognition of solutions to complex synthetic problems in the lab with an eye to rapidly employing these solutions in the plant. This person will have a track record for publications, presentations and patents in the area and may be well-known in the field. This individual may develop new chemistry, improve existing chemistry, and demonstrate such chemistries by delivering material meeting quality standards appropriate for the phase of development.
Key Duties And Responsibilities:
Leads peers, scientifically, with consistently excellent experimental design and productive innovation in the laboratory
Coordinates modes of scientific inquiry that graft together the activities of scientists from diverse functional backgrounds to overcome Project obstacles and/or advance a scientific field
Demonstrates advanced intellectual and/or technological leadership
Directs own technical leadership and drives project teams to more meaningful and/or productive ends
Develops proposals for specific new science projects and/or business initiatives
Interprets internal and external business challenges and identifies new areas of opportunity
May work on cross-functional teams, lead projects or lead cross-functional technical discussions
Design and perform synthetic organic experiments efficiently, independently and fit-for-purpose chemistry for the stage of development (pre-clinical through P3).
Perform reaction process monitoring using a variety of analytical methods and work with analysts to develop sufficient methods.
Possesses an emerging external reputation exemplified by high quality publications in respected journals and invitations to write field reviews or present at prestigious external symposia
Drives department/group discussions and initiatives
Knowledge And Skills:
Broad scientific and technical leadership in contributing to multiple projects and teams in parallel
Presents data clearly and persuasively to all parts of the organization, to corporate collaborators, and at external symposia and seminars
Displays highly evolved writing and oral presentation skills that enable him/her to disseminate the importance of complex findings more articulately and persuasively
Assesses data integrity to provide expert interpretations and recommendations to multiple Project Teams
Possesses advanced knowledge of his/her own field(s) and relevant scientific disciplines
Emerging authority in PC/EMS or a key scientific discipline
Experience in drafting, reviewing and submitting required documentation pertaining to the development and preparation of drug substances under cGMP environment is desirable.
Be familiar with SOPs and GMPs and ensure compliance with all applicable regulations and SOPs.
Experience and ability to draft CMC sections of INDs or CTAs is a plus.
Experience in writing and transferring developed technology to outside CROs and working with suppliers to solve chemical issues for compound delivery is desired.
Education And Experience:
Master's degree and at least 15 years of experience or a PhD and at least 11 years of experience, or the equivalent combination of education and experience.
Relevant process chemistry experience with lab and plant experience
#LI -Onsite
Company Information
Vertex is a global biotechnology company that invests in scientific innovation.
Vertex is committed to equal employment opportunity and non-discrimination for all employees and qualified applicants without regard to a person's race, color, sex, gender identity or expression, age, religion, national origin, ancestry, ethnicity, disability, veteran status, genetic information, sexual orientation, marital status, or any characteristic protected under applicable law. Vertex is an E-Verify Employer in the United States. Vertex will make reasonable accommodations for qualified individuals with known disabilities, in accordance with applicable law.
Any applicant requiring an accommodation in connection with the hiring process and/or to perform the essential functions of the position for which the applicant has applied should make a request to the recruiter or hiring manager, or contact Talent Acquisition at ApplicationAssistance@vrtx.com.