Qualified Person - UK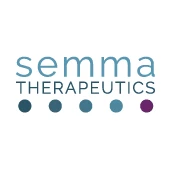 Semma Therapeutics
Paddington, London W2, UK
Posted on Friday, September 29, 2023
Job Description
General Summary:
GENERAL POSITION SUMMARY:
Our Vertex UK QP role is a requirement for holding a Manufacturers Import Authorisation in the UK. This role is responsible for ensuring the quality system is in place to meet the requirements to maintain our MIA and is responsible for QP certification for UK market release and/or export from UK to a third country, where required. This role will lead Regulatory Inspections covering GMP activities under the MIA at Vertex Europe and support GDP inspections.
KEY RESPONSIBILITIES:
• Oversight of the QMS at Vertex Europe to ensure all requirements are in place to meet the requirement of our MIA.
• Ensure MIA accurately reflect the current organization and activity scope, submit and manage licence variations where required.
• Perform QP duties as per the GMP guidelines & Annex 16
• Act in a UK QP advisory capacity for the broader Vertex team
• Act as Designated Individual on UK HTA licence and any other appropriate & relevant licenses
• Planning/ Preparation/supporting/hosting Regulatory inspections and post inspection follow-up with responses and CAPAs
• Manage/Approve/Assess event investigations "deviations" (including Fast Track deviations)
• Manage CAPAs and Effectiveness Checks
• Monitor, assess impact and communicate Regulatory Intelligence information
• Support recall operations for Vertex sites where acting as QP.
• Work with Vertex Product Complaints team to ensure that customer complaints are assessed and dealt with effectively.
• Ensure Supply Chain implemented and systems in place for monitoring
product oversight.
• Ensure CPD is maintained and documented.
• Create/review and approve Procedures and other Quality Documents, where required.

Key Requirements:
• Master's degree with strong relevant work experience, or Bachelor's degree in a scientific or allied health field (or equivalent degree)
• Eligible to act as a Qualified Person in the European Union/UK
• Extensive relevant QP work experience in cell and gene therapeutic products
• Experience working in an internal bio-pharmaceutical development/production environment
• Experience of working in an international organisation, with international affiliates and within a matrix environment
• Extensive experience of GDP and GMP
• The ability to lead regulatory inspections
• Ability to learn new information and roll out to the wider audience to develop their knowledge
• Work cross functionally with all levels to foster exceptional collaboration
• Drive breakthrough results
• Strong leadership skills with the ability to thrive in a high throughput environment
• Ability to evaluate quality matters and make decisions utilizing risk-based approach
• Analytical thinking / Data Analysis/ Attention to detail
• Strategic thinking / forward thinking / planning
#LI-KJ1
#LI-Hybrid
Company Information
Vertex is a global biotechnology company that invests in scientific innovation.
Vertex is committed to equal employment opportunity and non-discrimination for all employees and qualified applicants without regard to a person's race, color, sex, gender identity or expression, age, religion, national origin, ancestry, ethnicity, disability, veteran status, genetic information, sexual orientation, marital status, or any characteristic protected under applicable law. Vertex is an E-Verify Employer in the United States. Vertex will make reasonable accommodations for qualified individuals with known disabilities, in accordance with applicable law.
Any applicant requiring an accommodation in connection with the hiring process and/or to perform the essential functions of the position for which the applicant has applied should make a request to the recruiter or hiring manager, or contact Talent Acquisition at ApplicationAssistance@vrtx.com.