Co-op Computer Science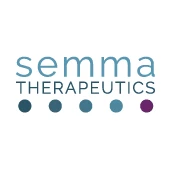 Semma Therapeutics
Boston, MA, USA
Posted on Thursday, September 28, 2023
Job Description
The Vertex Co-op Program offers students the opportunity to learn about the pharmaceutical industry from a hands-on perspective. You will be working closely with and learning from some of the brightest people in the industry. When you join our co-op program you should not be surprised to see that our environment is one that is innovative and team oriented, where collaboration is not just a word, and "we are relentless" is in everything we do. Students can expect to be challenged by their project plan, connect with other co-ops, and feel valued by the Vertex community. Not only will co-ops learn about their day-to-day tasks through their specific work assignments, but they will interact and have exposure to our organizational leaders and their teams.
Job Summary:
We are seeking a scientific software engineer with expertise in web-based application development to join our Vertex Co-op program. This position is part of a rapidly growing Cell & Gene Analytical Technologies (CGAT) team focused on Cell and Genetic therapies for human diseases with serious unmet need. Co-op will play a critical role in developing web-based applications that help with sample management and data analysis for different cell-based, immuno-based and separation-based assays. Co-op will also cross-functionally collaborate with project teams to analyze their needs for the software development. A strong background in computer science and an ability to seamlessly collaborate with team members will be required for success in this role.
Key Responsibilities:
Work closely with the team members to understand the processes of different cellular and genetic experiments, analyze the needs of each experiment platform for sample management and data analysis.
Work closely with DTE (Data, Technology and Engineering) team to design, test and develop the web-based applications to meet those needs.
Writing production-ready code with fluency in modern front-end JavaScript frameworks.
Build reusable code, components, and libraries for future use.
Design and implement RESTful API following OpenAPI specification standard.
Ensure continued functionality of a program during maintenance and testing of software.
Document each aspect of a system or application as a reference for future upgrades and maintenance.
Revisit the development process of the web-applications to fix bugs or address users concerns.
Qualifications:
Legally authorized to work in the United States.
Enrolled in an undergraduate or graduate program with the major in computer science or similar fields.
A strong programming background, with expertise in Python, HTML/CSS, JavaScript/TypeScript and SQL.
Experience in developing web applications using AngularJs and Flask/FastAPI.
Good to have knowledge of software development tools like Git, Docker and Unix etc.
Experience in deploying and maintaining web applications over the cloud infrastructure like AWS.
Familiarity with data visualization and machine learning algorithms.
An independent, detail-oriented, and self-motivated approach to problem solving.
A team-oriented mindset that welcomes feedback and supports others.
Strong organizational and time-management skills.
Excellent presentation and communication skills, including the ability to tailor scientific content to audiences with different backgrounds.
This job posting is for a temporary role with a third-party agency partner that provides services to Vertex. The individual selected for this role will be offered the role as an employee of that third-party agency; compensation, medical benefits, fringe benefits and other terms and conditions of employment shall be presented by the third-party agency upon offer.
Company Information
Vertex is a global biotechnology company that invests in scientific innovation.
Vertex is committed to equal employment opportunity and non-discrimination for all employees and qualified applicants without regard to a person's race, color, sex, gender identity or expression, age, religion, national origin, ancestry, ethnicity, disability, veteran status, genetic information, sexual orientation, marital status, or any characteristic protected under applicable law. Vertex is an E-Verify Employer in the United States. Vertex will make reasonable accommodations for qualified individuals with known disabilities, in accordance with applicable law.
Any applicant requiring an accommodation in connection with the hiring process and/or to perform the essential functions of the position for which the applicant has applied should make a request to the recruiter or hiring manager, or contact Talent Acquisition at ApplicationAssistance@vrtx.com.