Principal Scientist, Medicinal Chemistry Competitive Intelligence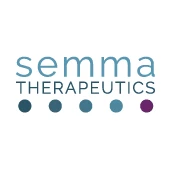 Semma Therapeutics
Boston, MA, USA
Posted on Friday, September 22, 2023
Job Description
The Research Competitive Intelligence Principal Scientist is responsible for becoming a disease area expert. This role is to maintain active diligence of the disease area landscape and work cross-functionally and collaborate on internal assessments. Responsibilities include the synthesis of small molecule targets within a project, thorough analysis of external publications (papers and patents), potential management of outsourced chemists, and cross-functional competitive intelligence alignment for the Disease Strategy Team. The individual for this position needs to be consistent, creative, and connect the dots quickly.
Key Duties and Responsibilities:
Maintain active diligence of the disease area landscape (preclinical and clinical)
Designs and executes more complex, challenging chemistry experiments
Research external intellectual property relevant to Project(s) and areas of pursuit
Alert Vertex programs of advancements/competition in the field
Maintain disease area information databases
Represents the voice of research competitive intelligence for their project in cross-functional meetings
Contributes substantively to patent and publication preparation
Distills complicated, multidimensional data to clear hypotheses and new experimental directions
Designs and conducts elaborate, conceptually connected, chemistry experiments
Use internal project knowledge to design novel compounds
Prioritizes own studies within Projects and balances activities across Projects effectively
"Multi-tasks" to a modest degree and effectively manages his/her efforts on multiple targets or themes
Scours relevant scientific literature within field and surveys broadly beyond own discipline/field
"Imports" new principles/concepts from other fields to develop useful new experimental approaches
Performs other duties as assigned
Experience and Education:
PhD and 4-7 years, a Master's and 7+ years, a Bachelor's and 10+ years, or the equivalent combination of education and experience related to Chemistry or related science
Demonstrates astute understanding of his/her own discipline and the relevant literature
Maintains a deep and broad knowledge of relevant science beyond own discrete field(s)
Demonstrates increased fluency in new fields and projects more quickly and generally handles "multi-tasking" better
Displays greater ability to productively disseminate ideas across discipline- and Project-boundaries
Communicates effectively in verbal presentations and in writing technical reports
Strong scientific understanding of early R&D processes
Excellent communication skills
Strong Ethics
#LI-BS1
#LI-Onsite
Company Information
Vertex is a global biotechnology company that invests in scientific innovation.
Vertex is committed to equal employment opportunity and non-discrimination for all employees and qualified applicants without regard to a person's race, color, sex, gender identity or expression, age, religion, national origin, ancestry, ethnicity, disability, veteran status, genetic information, sexual orientation, marital status, or any characteristic protected under applicable law. Vertex is an E-Verify Employer in the United States. Vertex will make reasonable accommodations for qualified individuals with known disabilities, in accordance with applicable law.
Any applicant requiring an accommodation in connection with the hiring process and/or to perform the essential functions of the position for which the applicant has applied should make a request to the recruiter or hiring manager, or contact Talent Acquisition at ApplicationAssistance@vrtx.com.