Principal Scientist, Powder Processing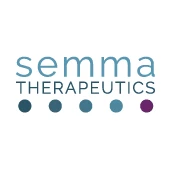 Semma Therapeutics
Boston, MA, USA
Posted on Friday, September 22, 2023
Job Description
General Summary:
The Material Science Principal Scientist will support Vertex's drug development programs by understanding core engineering science issues that surround the interplay between material structures, powder properties, formulation design decisions, and associated drug substance and product manufacturing as well as drug substance and drug product scale-up. The candidate will have a proven track record of applying in-depth conceptual knowledge of materials science and engineering principles to improve material and process understanding, along with in-depth knowledge in one or more relevant areas of solid state or engineering.
Key Duties and Responsibilities:
Employ/develop advanced characterization techniques and predictive models to connect material properties, pharmaceutical processing conditions, and final product performance to support drug development.
Apply a broad understanding of physiochemical and biopharmaceutical properties of drug substances and design/conduct in vitro studies that assist in drug design and formulation development.
Develop novel solutions to project obstacles and set new experimental directions
Makes substantive conceptual contributions to project activities and scientific strategies
Provides authoritative technical recommendations within own projects and assisting other projects
Identifies broad implications of data and its impact on overall study
Often the technical lead for projects, including the planning and execution towards deliverables
Extends impact cross-functionally and may participate in cross-functional teams
Coordinates publication or is a major contributor to this process; contribute to the Intellectual Property surrounding physical form discovery
Knowledge and Skills:
Deep knowledge and experience in chemical/materials engineering and or materials/solids state science and principles
Hands-on experience using standard characterization tools to measure bulk and particulate properties of powders including flowability and compaction
Exceptional experimental design, data reporting and analysis
Proven ability to apply computation modeling approaches to support fundamental understanding or predict outcomes
Demonstrates advanced judgment, balancing technical feasibility and scientific opportunity
Demonstrates initiative and ability to capitalize on scientific creativity
Ability to function effectively within a dynamic environment
Track record of successful implementation of innovation solutions
A superior communicator, demonstrating the ability to write advanced technical documents and demonstrating confidence and versatility in presenting verbally to diverse audiences
Education and Experience:
PhD in Chemical or Materials engineering or related discipline with 4-7 years of experience or the equivalent combination of education and experience with other degree levels
Master's degree in Chemical or Materials engineering or related discipline with 7+ years of experience
Bachelor's degree in Chemical or Materials engineering or related discipline with 10+ years of experience
#LI-Onsite
Company Information
Vertex is a global biotechnology company that invests in scientific innovation.
Vertex is committed to equal employment opportunity and non-discrimination for all employees and qualified applicants without regard to a person's race, color, sex, gender identity or expression, age, religion, national origin, ancestry, ethnicity, disability, veteran status, genetic information, sexual orientation, marital status, or any characteristic protected under applicable law. Vertex is an E-Verify Employer in the United States. Vertex will make reasonable accommodations for qualified individuals with known disabilities, in accordance with applicable law.
Any applicant requiring an accommodation in connection with the hiring process and/or to perform the essential functions of the position for which the applicant has applied should make a request to the recruiter or hiring manager, or contact Talent Acquisition at ApplicationAssistance@vrtx.com.