Director, DMPK (Research Fellow)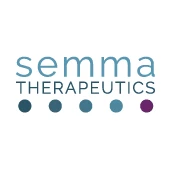 Semma Therapeutics
San Diego, CA, USA
Posted on Friday, September 22, 2023
Job Description
Vertex San Diego Drug Metabolism and Pharmacokinetics (DMPK) team is seeking a highly motivated, experienced scientist and leader at Research Fellow level (equivalent to Director) to help advance discovery and development of transformational therapies for serious unmet medical needs.
Key Responsibilities:
Represent DMPK function on multidisciplinary project teams to advance Vertex drug discovery and development programs from early discovery to late development

Serve as a DMPK lead, plan for compound progression, and provide expertise and guidance on all DMPK aspects to project team

Critically evaluates and interprets in vitro and in vivo DMPK data and liaises with DMPK colleagues to design studies to address key project issues

Provides scientific leadership and guidance to DMPK team members and educate colleagues across different functions

Implement innovative technologies and approaches to enhance scientific impact and/or efficiencies.

Ensure completion of relevant DMPK reports and documents for development candidate nomination and regulatory filings

including Investigator Brochures, IND's (or equivalent), and marketing applications

Manages CRO contracts and/or external collaborative research
Knowledge and Skills:
Demonstrates extensive relevant experience of working in a multifunctional DMPK group and intersection of various areas for addressing key questions
Demonstrates fundamental understanding of various DMPK tools and their application in solving broader project challenges in addition to demonstrating specialist knowledge and expertise in specific areas (e.g., drug metabolizing enzymology, drug transporters, biotransformation, PK prediction, etc.).
Displays highly developed scientific leadership qualities
Demonstrates expertise in scientific or technical area(s) of DMPK
Demonstrates a practical and advanced understanding of related scientific disciplines
Has significant experience and skills representing DMPK on multiple project teams
Ability to mentor and train junior members of the DMPK group
Communicates in written and spoken form with high precision and skill, and is able to synthesize broad datasets and concepts into key conclusions for effective dissemination internally and externally (including in regulatory documents)
Education and Experience:
Ph.D. (or equivalent degree) in chemistry or related science and 7+ years of relevant post-doctoral employment experience, or
Masters Degree (or equivalent degree) in chemistry or related science and 10+ years of relevant employment experience, or
Bachelors Degree (or equivalent degree) in chemistry or related science and 12+ years of relevant employment experience
Experience working in a leadership role as part of a multifunctional DMPK group in a pharmaceutical company with productive, relevant employment experience
Deep scientific expertise in various components of DMPK science such as in vitro and in vivo ADME assays, mass spectrometry and bioanalysis, pharmacokinetic data analysis, biotransformation/disposition pathways, drug interaction risk assessment and human dose and drug interaction predictions.
Additional skills and familiarity in PK/PD and PBPK modeling will be a plus.
Ability to critically evaluate scientific literature and new technology as it relates to the discovery and development of new medicines.
Excellent verbal, written and interpersonal communication skills, and ability to develop and grow strong cross-site/function collaborations
Salary range: $192,000 - $288,000 annually
Disclosure Statement:
The range provided is based on what we believe is a reasonable estimate for the base salary pay range for this job at the time of posting. This role is eligible for an annual bonus and annual equity awards. Some roles may also be eligible for overtime pay, in accordance with federal and state requirements. Actual base salary pay will be based on a number of factors, including skills, competencies, experience, and other job-related factors permitted by law.
At Vertex, our Total Rewards offerings also include inclusive market-leading benefits to meet our employees wherever they are in their career, financial, family and wellbeing journey while providing flexibility and resources to support their growth and aspirations. From medical, dental and vision benefits to generous paid time off (including a week-long company shutdown in the Summer and the Winter), educational assistance programs including student loan repayment, a generous commuting subsidy, matching charitable donations, 401(k) and so much more.
#LI-SV1
#LI-Onsite
Company Information
Vertex is a global biotechnology company that invests in scientific innovation.
Vertex is committed to equal employment opportunity and non-discrimination for all employees and qualified applicants without regard to a person's race, color, sex, gender identity or expression, age, religion, national origin, ancestry, ethnicity, disability, veteran status, genetic information, sexual orientation, marital status, or any characteristic protected under applicable law. Vertex is an E-Verify Employer in the United States. Vertex will make reasonable accommodations for qualified individuals with known disabilities, in accordance with applicable law.
Any applicant requiring an accommodation in connection with the hiring process and/or to perform the essential functions of the position for which the applicant has applied should make a request to the recruiter or hiring manager, or contact Talent Acquisition at ApplicationAssistance@vrtx.com.