Senior Principal Scientist, Analytical Development- Oligonucleotides and Peptides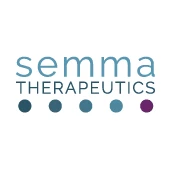 Semma Therapeutics
Boston, MA, USA
Posted on Friday, September 22, 2023
Job Description
General Summary:
Vertex is seeking a talented leader with a background in oligonucleotides, peptides, and conjugated therapeutics to join our Analytical Development organization in Boston. The Senior Principal Scientist will be responsible for all aspects of analytical development related to both drug substance and drug product components of the modalities listed above, and play a key role in advancing a pipeline of products from the earliest stages of clinical development to marketing approval.
Success will require leadership across a matrixed analytical organization, effective collaboration with other CMC functions, close management of CDMO activities, and significant contribution to the overall CMC strategy for the programs encompassed by this role. Deep knowledge of cGMPs and regulatory guidelines, significant past experience in the CMC development of oligonucleotide and/or peptide molecules, and considerable expertise in the analytical techniques and strategies commonly used in the development of these types of molecules is essential.
As a member of a dynamic and diverse CMC team focused on science and innovation, this position will provide the opportunity to collaborate across all CMC functions and grow as a scientific and strategic leader within the organization.
Key Duties and Responsibilities:
Establishes phase-appropriate analytical control strategies for drug product and drug substance, including specifications and retest/expiry assignment, across all stages of clinical development.

Leads method development/validation, release, and stability testing of drug substance and drug product for oligonucleotide, peptide and conjugated therapeutic projects.

Collaborates with all CMC functions (e.g., Process Chemistry, Formulation Development, Quality, and Regulatory groups) and CMC leadership to develop strategies and deliver on key objectives.

Assumes accountability for all analytical CMC deliverables, including support of process and formulation activities.

Manages timelines and work performed externally at CROs/CDMOs, ensuring adherence to global regulations and SOPs.

Authors analytical CMC sections of regulatory filings and responds to information requests as appropriate.

Manages and mentors laboratory staff in support of analytical activities.

Defines resources (internally and externally) needed to ensure success of the projects.

Supervises other staff, ensuring the training and compliance of the team with regulations and SOPs.
Knowledge and Skills:
CMC experience in pre-clinical and clinical development of oligonucleotides, peptides, and conjugated therapeutics. Experience in biologics is a plus.

Experience representing Analytical Development on cross functional CMC project teams.

Advanced technical knowledge and hands-on experience of analytical techniques used in oligonucleotide and peptide therapeutics, such as LC-MS, IP-RP-LC, IEX, sequencing, and peptide mapping.

Exceptional organizational, communication, leadership, and project management skills.

Knowledge and experience with cGMPs and regulatory guidelines, in particular, with oligonucleotides, peptides and conjugated therapeutics. Biologics experience is a plus.

The ability to work in a fast-paced environment, manage priorities, and maintain timelines for assigned activities.
Education and Experience:
Ph.D. in biochemistry, chemistry, chemical engineering, or related with 7+ years of direct work experience.

M.S. in biochemistry, chemistry, chemical engineering, or related with 10+ years of direct work experience.

B.S. in biochemistry, chemistry, chemical engineering, or related with 12+ years of direct work experience.
#LI- Onsite
Company Information
Vertex is a global biotechnology company that invests in scientific innovation.
Vertex is committed to equal employment opportunity and non-discrimination for all employees and qualified applicants without regard to a person's race, color, sex, gender identity or expression, age, religion, national origin, ancestry, ethnicity, disability, veteran status, genetic information, sexual orientation, marital status, or any characteristic protected under applicable law. Vertex is an E-Verify Employer in the United States. Vertex will make reasonable accommodations for qualified individuals with known disabilities, in accordance with applicable law.
Any applicant requiring an accommodation in connection with the hiring process and/or to perform the essential functions of the position for which the applicant has applied should make a request to the recruiter or hiring manager, or contact Talent Acquisition at ApplicationAssistance@vrtx.com.