Director, Patient Marketing Lead - US Heme (gene therapy)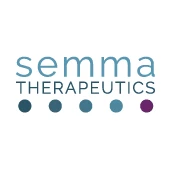 Semma Therapeutics
Marketing & Communications
Boston, MA, USA
Posted on Friday, September 22, 2023
Job Description
Vertex Pharmaceuticals is seeking to hire a Director, US Patient Marketing - Gene Therapy, reporting to the Sr. Director of U.S. Marketing, to join our growing team in Boston, MA. This role is responsible for developing and supporting US brand strategy and executing against the patient/caregiver promotional marketing strategy and tactics to support the launch of our first genetic therapy for hemoglobinopathies (sickle cell disease and beta thalassemia). The Director will lead a team and be responsible for the patient/caregiver promotional activities both through personal and non-personal channels. The successful candidate will have an ability to thrive in an environment of rapid change, demonstrate strong communication, work effectively within cross-functional teams, and have a problem-solving and analytical mindset.
Key Responsibilities:
Works cross functionally to ensure an integrated brand strategy that includes patient services, patient educators, patient advocacy, and communications.
Ensures that the brand strategy is translated with an effective launch tactical plan for patients and caregivers
Engages with the patient communities, both those with sickle cell disease (SCD) and

transfusion-dependent

thalassemia (TDT), including patients, caregivers, and advocacy groups to understand community challenges and opportunities for authentic engagement
Executes multiple digital and social engagement campaigns for the SCD & TDT communities
Collaborates with internal Legal, Medical, and Regulatory partners to deliver a compelling, effective brand campaign for patients and caregivers
Works with external agencies (including promotional) to execute promotional strategy and tactics through personal and non-personal channels, while ensuring external partners remain on-time and on-budget
Leads a team to deliver tactics against the multiple audiences described above
Ensures brand are supported by a comprehensive research plan which includes primary and secondary research
Leverages primary and secondary research to develop clear, actionable insights that accurately inform the key drivers and barriers to a successful launch strategy
Qualifications
Bachelor's degree and a minimum of 10 years marketing, consulting or agency experience in

healthcare/biopharmaceuticals,

and 3+ years of supervisory/management experience, or an equivalent combination of experience and education
Experience developing

communications/tactics

in U.S. or global marketing is required.
Rare disease and/or cell or genetic therapy experience is preferred
Demonstrated ability to work independently and manage initiatives that require collaboration across multiple functional areas
An entrepreneurial spirit and an ability to develop creative solutions to complex problems
A solid compliance mindset and demonstrated integrity on the job
Strong written communication skills, presentation delivery, and interpersonal skills to be effective in a team environment.
#LI-KM3
Company Information
Vertex is a global biotechnology company that invests in scientific innovation.
Vertex is committed to equal employment opportunity and non-discrimination for all employees and qualified applicants without regard to a person's race, color, sex, gender identity or expression, age, religion, national origin, ancestry, ethnicity, disability, veteran status, genetic information, sexual orientation, marital status, or any characteristic protected under applicable law. Vertex is an E-Verify Employer in the United States. Vertex will make reasonable accommodations for qualified individuals with known disabilities, in accordance with applicable law.
Any applicant requiring an accommodation in connection with the hiring process and/or to perform the essential functions of the position for which the applicant has applied should make a request to the recruiter or hiring manager, or contact Talent Acquisition at ApplicationAssistance@vrtx.com.