Director, GCP Quality Compliance, Patient Engagement and Ethics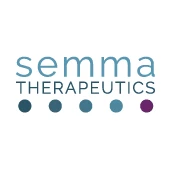 Semma Therapeutics
Legal, Quality Assurance
Boston, MA, USA
Posted on Friday, September 22, 2023
Job Description
General Summary:
The Director, GCP Quality Compliance, is a key leadership role in the Quality organization that will provide strategic leadership and direction to the advancement of the framework, capabilities, and sustainability of the Quality function in driving leading practices and keeping pace with the evolving organization and industry. This role will provide both strategic direction and tactical management for R&D Quality initiatives, with heavy focus on managing programs that involve internal and external stakeholders in non-traditional areas, such as Patient Advocacy, Marketing, Policy & Alliance, Corporate Communications, Regulatory Affairs, Privacy and Legal.
Key Duties and Responsibilities:
Responsible for oversight of the R&D Quality programs supporting patient outreach, inclusive of marketing, patient advocacy, and corporate communications.
Responsible for the day-to-day management of assigned programs, as well as decision-making and developing strategy.
Partners and establishes strong relationships with key stakeholders and provides a single point of contact for Quality and compliance queries pertaining to patient outreach.
Key driver in fostering awareness of the Quality role in the patient outreach program and responsible to provide corporate training on relevant topics.
Process and Policy owner for relevant areas of responsibility and responsible to maintain Policy, Procedures, and tools up to date, as well as continuously improve R&D Quality programs.
Ensures a state of compliance and adherence with quality

standards/requirements

across operational and Quality areas providing strategic input to improvement initiatives for advancing operational excellence in quality.
Functions as a member of the R&D QA Leadership Team and responsible to drive the strategy and goals for assigned areas, as well as broader R&D QA operational goals.
Responsible to engage with external parties and maintain current understanding of evolving regulatory guidance and requirements and to anticipate impact of the changing domestic and international regulatory environment, exiting legislation and guidelines.
Partners with key stakeholders for alignment in strategic and operational planning and delivery of business priorities and goals.
Represents QA organization and serves as consultant, trusted advisor and partner to internal and external customers, partners, and stakeholders.
Apply risk management principles to decision making and operational priorities.
As a people manager within the organization, may have financial accountabilities and human resource responsibilities for assigned staff.
Knowledge and Skills:
Contemporary understanding of global regulations and ICH guidance; with a preference for direct Regulatory Authority experience or significant track record of interaction with health authorities across multiple regions.
QA experience and/or Regulatory, Privacy, or Legal experience in a Sponsor company or organization; or Contract Organization (CxO) with 10 years QA leadership experience spanning Quality operations (e.g., audit, compliance, inspection, operational quality management),
Highly collaborative and skilled at establishing effective working relationships with cross-functional groups and reaching common understanding on quality issues.
Comfortable working in a demanding fast-paced, patient-focused organization, with start-up culture and evolving processes. Flexible and able to adapt to new situations as the business demands.
Excellent verbal, written and presentation communication skills are essential.
Experienced and demonstrated knowledge and application of quality and risk management approaches across GxP areas is highly desirable.
A "doer" and individual willing to "roll up their sleeves" is key; flexibility to adapt to a start-up environment is required, while also maintaining the ability to elevate and develop strategy and vision.
Strong problem solving and critical thinking skills, accompanied by Analytical thinking/Data Analysis skills required to make sound decisions.
Ability to travel up to 15%.
Education and Experience:
Bachelor's degree in a scientific or allied health field (or equivalent degree)
Typically requires 10 years of experience in addition to 5 years of management experience or the equivalent combination of education and experience
Preference for candidates with a Legal, Privacy or Regulatory background, in addition to Quality Assurance, including prior experience working for a Health Authority
We're enabling flexibility and choice between individuals and their managers to maintain our strong culture of collaboration and ensure a daily vibrancy within our sites globally. In this Hybrid, or On-Site-Eligible role, you can choose to work:
1. On-Site and work 5 days per week with ad hoc flexibility;
2. Hybrid and work remotely up to two days per week on regularly scheduled days; or select
#LI-AR1 #LI-Hybrid
Company Information
Vertex is a global biotechnology company that invests in scientific innovation.
Vertex is committed to equal employment opportunity and non-discrimination for all employees and qualified applicants without regard to a person's race, color, sex, gender identity or expression, age, religion, national origin, ancestry, ethnicity, disability, veteran status, genetic information, sexual orientation, marital status, or any characteristic protected under applicable law. Vertex is an E-Verify Employer in the United States. Vertex will make reasonable accommodations for qualified individuals with known disabilities, in accordance with applicable law.
Any applicant requiring an accommodation in connection with the hiring process and/or to perform the essential functions of the position for which the applicant has applied should make a request to the recruiter or hiring manager, or contact Talent Acquisition at ApplicationAssistance@vrtx.com.