Senior Director, Biostatistics (Hybrid)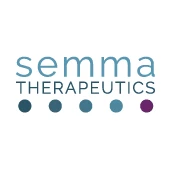 Semma Therapeutics
Sales & Business Development
Boston, MA, USA
Posted on Friday, September 22, 2023
Job Description
Job Posting Description
As a Sr. Director Biostatistics, you will be at the forefront of cutting-edge medical research, analyzing complex data to unravel crucial insights that may leads to medical breakthroughs
You will collaborate with interdisciplinary teams, applying novel statistical methodologies to solve real-world challenges, ultimately contributing to the development of life-saving treatment and improving global well-being.
You will be responsible for leadership of a team to plan and execute strategy for this novel therapeutic space from a statistical point of view.
The Senior Director, Biostatistics will lead and perform highly scientific statistical functions in support of a company Therapeutic Area, as well as new and complex innovative issues. The Senior Director drives breakthrough results with strategic and technical contributions, while possessing an excellent knowledge of Biostatistics with a drug developer mindset. As a senior leader and people manager within the organization, they will play a crucial role in culture creation, team building, and coaching to direct reports and junior employees across the organization.
Responsibilities:
• Defines and implements the technical and strategic direction of assigned area of responsibility, guiding technological innovation and process improvements aligned to Biostatistics Functional/Departmental objectives.
• Oversees, manages, and directs multiple key projects, providing both strategic and technical expertise, and including clinical trials, observational studies, real world data (RWD) investigations, or other scientific research.
• Contributes to drug development strategy including clinical development plans and lifecycle management planning documents.
• Develops technical leadership, guides project teams to more meaningful and/or productive ends. Sets
the technical and scientific directions of the project(s).
• Oversees the delivery of KRMs, conducts senior review of protocols, CSRs, publications, and statistics related documents for regulatory interaction, and approves SAPs.
• Contributes or oversees the statistical contributions to external interactions with regulators, payers, review boards, etc.
• Key contributor to Statistical Review Forum (SRF) to enable statistical excellence and Biometrics strategic input in study design and planning.
• Authors or co-authors methodological or study-related publications and posters.
• Leads or oversees development and implementation of innovative designs and analysis methods.
• Oversees or contributes in a leading role to departmental working group efforts on various technical and operational issues.
• Oversees the performance of project team members, ensuring proper level of scientific rigor, effective team operation and cross-functional collaboration.
• May contribute to the management of the biostatistics department as a member of the departmental senior leadership team.
• Represents Biostatistics at leadership meetings and senior management reviews.
Education & Experience Required:
• Ph. D. in Statistics or Biostatistics.
• Typically requires 12 years of experience with a Ph.D. or the equivalent combination of education and experience.
• ​Prior people management experience required
• Previous project/process leadership experience required
• NDA/MAA experience and direct dealings with US or European regulators
• Significant expertise with SAS and R statistical software
• Demonstrated expertise in advanced/complex statistical methods used in drug development
, #LI-AR
#LI-Hybrid
Company Information
Vertex is a global biotechnology company that invests in scientific innovation.
Vertex is committed to equal employment opportunity and non-discrimination for all employees and qualified applicants without regard to a person's race, color, sex, gender identity or expression, age, religion, national origin, ancestry, ethnicity, disability, veteran status, genetic information, sexual orientation, marital status, or any characteristic protected under applicable law. Vertex is an E-Verify Employer in the United States. Vertex will make reasonable accommodations for qualified individuals with known disabilities, in accordance with applicable law.
Any applicant requiring an accommodation in connection with the hiring process and/or to perform the essential functions of the position for which the applicant has applied should make a request to the recruiter or hiring manager, or contact Talent Acquisition at ApplicationAssistance@vrtx.com.