Director, VDP (Vertex Data Platform)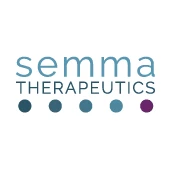 Semma Therapeutics
Boston, MA, USA
Posted on Friday, September 22, 2023
Job Description
Job Description:
We are seeking a unique leader with a passion for data and technology – responsible for leading and managing our growing technology platform that supports Data Engineering & Analytics enterprise wide. As part of the Data & Knowledge Management Team you will support making data easy to find, easy to use, and easy to trust. Vertex Pharmaceuticals is in a transformational period where we are accelerating our capabilities, technologies, and data to augment our scientific mission, enable Vertex to grow in scale, and continue to be on the forefront of science, medicine, and technology. As part of this effort, it is critical that users have data "at their fingertips" – on a scalable, secure, cloud data platform.
The Director, VDP will be a key leader in the Data Engineering team, driving forward the deployment and management of the VDP (Vertex Data Platform). You will be responsible for managing a team of platform engineers - evolving our data platform, and creating the patterns that accelerate data. As the Director, Data Platform you will focus on integrating our technologies, architecting and building repeatable development patterns, accelerating development, and enabling new capabilities for engineering teams. On a daily basis, you will partner with the Director, Data Engineering & Operations to enable data engineers, deliver business value, and maintain a strong technology & data foundation. You will also work in partnership with Vertex's Software Engineering leadership to standardize our ecosystem, evaluate technology opportunities, and architect sound solutions. You will also work alongside Information Security and Legal as we enable secure, compliant data workloads. You will play a key role in the Vertex data story, and you will help make data easy to find, easy to use, and easy to trust.
Key Responsibilities:
Platform management – Enhance, improve, and maintain the VDP supporting data engineering & analysts across Vertex

Technology expert – Architect data patterns and re-usable capabilities for data & analytics engineers

Team management - Lead and mentor a high performing team of employees and contractors to deliver predictable value with quality and agility
Technology Champion – Advocate for a scalable, cloud first approach to data analytics, driving forward our capabilities for the future

Innovation champion - Advocate for process enhancements and opportunities to improve our data & analytics capabilities
Qualifications:
Experience developing with, and leveraging cloud platform technologies like Snowflake, Databricks, AWS data capabilities, DBT, Fivetran, and Airflow
Successful track record (12+ years) working with data, advanced analytics, AI/ML products
Successful track record (4+ years) of developing cloud-based data products
Successful track record (2+ years) managing direct reports and fostering career development
Successful track record managing an integrated vendor team
Demonstrated ability to work independently and manage multiple projects that require collaboration across functional areas
Skillful, collaborative team player able to develop rapport and credibility with stakeholders
Demonstrated ability and willingness to teach, engage and support others as they learn new technologies and concepts
Enthusiasm for and the ability to quickly learn new technologies and tackle difficult problems
Experience with analytics technology like Microsoft Power BI, Tableau, and Oracle Business Intelligence
Experience working in a regulatory environment, addressing GxP, Sarbanes-Oxley controls that support critical business processes
An understanding of Data Privacy, Security and compliance as it applies to data technologies
An understanding of enterprise software development tools and methodologies
Strong presentation, verbal, and written communication skills
Experience with managing the creation and grooming of epics and themes for product roadmaps
Working knowledge of key workflow tools, including JIRA and Confluence
Company Information
Vertex is a global biotechnology company that invests in scientific innovation.
Vertex is committed to equal employment opportunity and non-discrimination for all employees and qualified applicants without regard to a person's race, color, sex, gender identity or expression, age, religion, national origin, ancestry, ethnicity, disability, veteran status, genetic information, sexual orientation, marital status, or any characteristic protected under applicable law. Vertex is an E-Verify Employer in the United States. Vertex will make reasonable accommodations for qualified individuals with known disabilities, in accordance with applicable law.
Any applicant requiring an accommodation in connection with the hiring process and/or to perform the essential functions of the position for which the applicant has applied should make a request to the recruiter or hiring manager, or contact Talent Acquisition at ApplicationAssistance@vrtx.com.