Senior Director, People Analytics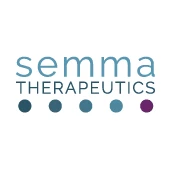 Semma Therapeutics
People & HR, Sales & Business Development, Data Science
Boston, MA, USA
Posted on Friday, September 22, 2023
Job Description
General Summary:
The Senior Director of People Analytics will be responsible for leading the People Analytics team and the development of data-driven people strategies across our global organization. This individual will use their advanced analytical skills to extract insights from large and complex data sets relating to engagement, talent acquisition, employee performance, retention, diversity and inclusion, workforce planning, and other HR functions. The successful candidate will have a proven track record in using data to influence and drive strategic decisions. Deliver improved business value with a quantifiable ROI, aligned to the corporate strategy. Create a data-driven culture in the Human Resources function and build a culture beyond the HR function for people analytics and democratize people data and insights to executives, managers and employees across the entire business. Significantly influence the strategy and results of the People Analytics team through interaction with senior stakeholders. Lead the Global People Analytics team and the Governance for People Analytics. This role has a combination of strategic and hands-on responsibilities, not only leading the efforts to tell the company's talent story through workforce metrics, but also training leaders on using analytics for decision-making, and managing analytical projects that enhance our ability to recruit, develop and retain the best talent. Reports to Executive Director of People Experience and Analytics and partners closely with HR leaders as well as Data Science leaders across the organization.
Key Duties and Responsibilities:

Define the scope of the people analytics function, building on existing analytics approach including external and internal benchmarking of best practices, predictive capabilities and continuous alignment to global trends.
Innovate with people analytics (especially technology and data sources) to drive material business value (for example: text analytics, sentiment analysis, employee listening, ONA)
Partner with business leaders, HR business partners, and other stakeholders to understand their data and analytics needs and develop solutions to meet those needs.
Develop and maintain HR dashboards and metrics to track key performance indicators related to headcount, workforce demographics, engagement, attrition and other key HR metrics.
Stay current with emerging best practices in analytics, technology, and people trends related to people analytics and incorporate those into the global people analytics strategy. Bring new ideas from external analysis and benchmarking to progress analytical thinking.
Act as an internal consultant by understanding business needs, scoping data requests, synthesizing insights, and recommending solutions to key business partners in collaboration with other members of people analytics team
Translate business strategy and demands from Senior Business Executives and Senior HR Executives into people analytics projects
Perform highly complex analyses of relevant HR metrics to assess and articulate trends in the data; forecast and quantify workforce gaps, risks and opportunities in order to advise on and drive each functional unit's strategy.
Actively research and stay ahead of macroeconomic conditions in the global locations in which the Vertex workforce operates; proactively develop new methods, metrics, or processes to meet these changing conditions
Serve as thought leader and partner closely with other Data Science leaders to strengthen relationships with HR, Finance and the business in the implementation of company wide planning initiatives, workforce strategic planning and contributions to the growing data science community of practice.
Develop and/or implement analytics tools to optimize engagement and retention strategies.
Education & Experience:
Master's degree in a quantitative field including, but not limited to statistics, engineering, math, analytics, computer science, public health, or economics
7+ years of professional experience (or 3+ years of professional experience + related PhD) in hands-on analytics work, including relational database structures, data wrangling, common coding languages, and analytical and data visualization tools (e.g. SQL, Python, R; ggplot, Power BI, Tableau), including at scale
5+ years of Biotech experience, ideally in a payer, provider, or research setting
Knowledge and Skills:
Proven ability to successfully multitask effectively, balance competing priorities, and deliver meaningful and accurate results without supervision
Team-oriented attitude and ability to mentor data scientists, data analysts, data engineers
Excellent verbal and written communication skills, especially when delivering analytical results to non-technical stakeholders
We're enabling flexibility and choice between individuals and their managers to maintain our strong culture of collaboration and ensure a daily vibrancy within our sites globally. In this Hybrid or On-Site-Eligible role, you can choose to work:
1. Hybrid and work remotely up to two days per week; or select
2. On-Site and work 5 days per week with ad hoc flexibility.
#LI-EE1 #LI-Hybrid
Company Information
Vertex is a global biotechnology company that invests in scientific innovation.
Vertex is committed to equal employment opportunity and non-discrimination for all employees and qualified applicants without regard to a person's race, color, sex, gender identity or expression, age, religion, national origin, ancestry, ethnicity, disability, veteran status, genetic information, sexual orientation, marital status, or any characteristic protected under applicable law. Vertex is an E-Verify Employer in the United States. Vertex will make reasonable accommodations for qualified individuals with known disabilities, in accordance with applicable law.
Any applicant requiring an accommodation in connection with the hiring process and/or to perform the essential functions of the position for which the applicant has applied should make a request to the recruiter or hiring manager, or contact Talent Acquisition at ApplicationAssistance@vrtx.com.