Medical Education Associate Director 12 months FTC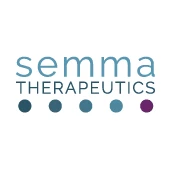 Semma Therapeutics
Paddington, London W2, UK
Posted on Friday, September 22, 2023
Job Description
General Summary:
The purpose of this role is to work in close collaboration with Director Scientific Alliances and Medical Education and Medical Education Managers to ensure the successful development and management of assigned Medical Education Program in the International Region supporting medical strategy development and delivery of impactful medical education that enhances patient care by improving physician and allied health professional's ability to manage disease.
In addition, the Associate Director will work with the Director Scientific Alliances and Medical Education to support the engagement with Academic Medical Centers, Research networks, Scientific Societies, Policy groups and other entities to support Vertex strategy in alignment with global and cross-functional colleagues. Position will report to the Director Scientific Alliances and Medical Education
Key Duties and Responsibilities:
Provide strategic guidance and support Med Ed Managers, in the planning and execution of medical education initiative for the assigned therapeutic areas across the region including emerging markets.
Ability to communicate effectively and work with partners at academic medical centers and other prioritized external partner groups – identifying unique opportunities that align with Vertex Medical Strategy
Responsible for the implementation of annual strategic plan for medical education initiatives in assigned therapeutic area in collaboration with internal stakeholders
Ensure overall compliance and quality of medical education programs for the assigned therapeutic areas working collaboratively, effectively, and efficiently with all internal and external customers, partners, and stakeholders.
Coordinate the development and ongoing maintenance of clear criteria to assess medical education providers
Prepares communication with stakeholders across all levels of the Company and Alliance partner – e.g. Work cross-functionally with internal and external colleagues, including Global, country medical directors, legal, compliance, finance, accounts payable, clinical development.
Supports onboarding and development of junior members of the team and contributes to advising and educating other regions and/or functions on medical education best practices
Ensure compliance with all laws, regulations, and policies
Does not compromise ethics or integrity, or undertake legal risks while pursuing business goals
Demonstrates best practice amongst peers with consistent application and modeling of the appropriate compliance, behavior, and conduct
Participate in relevant scientific congresses and conferences to stay current with medical education trends and assess medical education program quality.
Uses in-depth expertise for the assigned therapeutic areas to make recommendations for Vertex position, strategy, and communication
Partners with Legal, Regulatory, Compliance, Finance, among others to regularly review and contribute to any updates to Vertex policies and procedures regarding medical education
Continuously evaluates effectiveness of medical education programs for assigned therapeutic areas helping to ensure compliance with governing laws, regulations, and Vertex policies and procedures
Knowledge and Skills:
Bring in-depth technical expertise, skills, and abilities which includes in-depth knowledge in hematology, to the development Vertex position, strategy, and communication regarding its commitment to medical education
Expertise in ME relationship management with tried industry experience/track record in academic institutions.
Education and Experience:
Degree in a relevant discipline
Multiple years' experience in Pharmaceutical and/or Agency/Medical Education Company experience
Expertise in ME relationship management with tried industry experience/track record in academic institutions.
Experience in medical education, knowledge of educational design, principles of adult learning and outcomes methodology
#LI-hybrid
#LI-DP1
Company Information
Vertex is a global biotechnology company that invests in scientific innovation.
Vertex is committed to equal employment opportunity and non-discrimination for all employees and qualified applicants without regard to a person's race, color, sex, gender identity or expression, age, religion, national origin, ancestry, ethnicity, disability, veteran status, genetic information, sexual orientation, marital status, or any characteristic protected under applicable law. Vertex is an E-Verify Employer in the United States. Vertex will make reasonable accommodations for qualified individuals with known disabilities, in accordance with applicable law.
Any applicant requiring an accommodation in connection with the hiring process and/or to perform the essential functions of the position for which the applicant has applied should make a request to the recruiter or hiring manager, or contact Talent Acquisition at ApplicationAssistance@vrtx.com.