MBA 2024 Summer Associate - Corporate Data Strategy and Solutions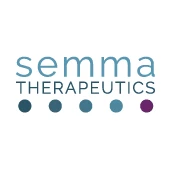 Semma Therapeutics
Boston, MA, USA
Posted on Friday, September 22, 2023
Job Description
The Vertex MBA AI summer associate program is focused on the intersection of advanced analytics and using AI techniques to help solve challenging business problems in the life sciences industry. Our MBA internship program is designed so that you can take leadership of business-critical projects, collaborate alongside industry leaders, and become part of a diverse and inclusive culture. This coming summer, top MBA candidates from business schools around the world will be a part of a first of its kind program to develop the next generation of AI savvy business leaders in our 10-week opportunity designed to provide hands-on work experience in a challenging, fast-paced environment. Successful candidates will discuss preferred areas for projects assignments including but not limited to: Corporate Data Strategy and Solutions team, Commercial Marketing, Innovation and Digital Strategy, Finance, and Workforce Strategy and Analytics.
MBA Intern Program Highlights
Gain exposure to using advanced analytics and AI to drive impact on business-critical projects
Provide practical experience in applying data science and analytics using open-source software/tools to analyze business challenges
Appreciate the data science project lead's role in hypothesis formation, model design, interpretation of results, and formulation of actionable recommendations
Experience creating an executive presentation and presenting project results to senior executive management
Industry and career development panels via our "Lunch and Learn" speaker series
Exposure to leading data science experts in Boston
AI at Vertex
Leaders from our data science, IT and business functions will partner with interns who can translate data science into data products that provide business impact. You will be exposed to key business questions across clinical, commercial, and general and administrative functions and consider how to a data driven approach can be applied to resolving those business questions. You will work in a highly collaborative, centralized team of data scientists, engineers, and business strategists to deliver insights and products that drive value and impact for our highest priority business needs.
This will be an excellent opportunity for a student to gain experience with applied data science and AI techniques and experience a dynamic, fast-paced environment, as well as bridge the gap between classroom applications of advanced analytic and business methods and learn how they are applied in the life sciences industry.
Responsibilities
Conceptualize and plan deployment of advanced analytics and AI solutions for business questions
Communicate and visualize the output of analyses, including both written and verbal communication, to business leaders and non-technical audiences
Management and manipulation of data (capture, validate, cleanse, transform and upload data), originating from collaborations throughout the company
Understand and transform business needs/strategy into features or model
Produce innovative solutions driven by exploratory data analysis from diverse datasets and apply knowledge of statistics, machine learning, programming, data modeling
Bring an entrepreneurial, collaborative, and ethical mindset to your everyday work
Create senior leader quality presentations on the application of data science to your project
Participate in discovery interviews, project status meetings and project presentations with business partners and intern program leads
Qualifications
MBA student in business with a background and/or experience in statistics, mathematics, computer science or a related quantitative/technical discipline
Exposure to/experience in data modeling, machine learning, and linking data sets
Experience with summarizing data analysis and translating data insights into business impact
Proficiency in Microsoft PowerPoint, Word, Excel, R, Python, or SAS/SPSS
Company Information
Vertex is a global biotechnology company that invests in scientific innovation.
Vertex is committed to equal employment opportunity and non-discrimination for all employees and qualified applicants without regard to a person's race, color, sex, gender identity or expression, age, religion, national origin, ancestry, ethnicity, disability, veteran status, genetic information, sexual orientation, marital status, or any characteristic protected under applicable law. Vertex is an E-Verify Employer in the United States. Vertex will make reasonable accommodations for qualified individuals with known disabilities, in accordance with applicable law.
Any applicant requiring an accommodation in connection with the hiring process and/or to perform the essential functions of the position for which the applicant has applied should make a request to the recruiter or hiring manager, or contact Talent Acquisition at ApplicationAssistance@vrtx.com.