Compound Management Senior Technician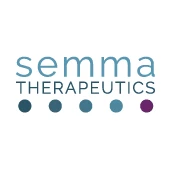 Semma Therapeutics
Boston, MA, USA
Posted on Wednesday, September 13, 2023
Job Description
Vertex Pharmaceuticals is seeking Compound Management Senior Technician to join our Compound Management group in Boston, MA. The Boston group is responsible for the local storage, tracking, and distribution of compounds as an integrated component of our global compound management operation.
This position is responsible for the fulfillment of dry and solution-based compound sample requests for customers at Vertex's Boston site as directed by the supervisor. The Archive Management group is highly automated and this role will require routine operation of laboratory robotics, while interfacing with web-based software tools. The Compound Management Senior Technician will be responsible for processing new samples into the archive inventory including accurate sample weighing and dissolution. Additionally, this role will coordinate the shipment of orders with the logistics department.

Key Responsibilities
Manage growing collection of small molecules and fulfill requests for compounds in both liquid and solid formats
Troubleshoot, operate, and maintain liquid handling instrumentation
Perform quality control checks and schedule repairs and maintenance of equipment
Coordinate with Facilities team, Vendors, and Instrumentation groups to ensure the lab remains functioning optimally
Communicate with scientists across the Research organization regarding compound orders
Manage the Compound Archive's consumables inventory including interfacing with Fischer Scientific representatives to maintain stock shelves
Assist with management of daily production schedule and order fulfillment
Perform administration of reoccurring assay queues
Train new operators on processes in the lab
Order and process compounds from external vendors
Operate and evolve compound handling methods and processes to enable efficient execution of research activities
Participate in site-wide communication and training on archive function and capabilities
Manage and ensure integration of local support solutions with worldwide compound management strategies
Participate in the continuing development and implementation of Laboratory Information Management System (LIMS), robotic handling methods and Inventory Database
Education and Experience:
Bachelors degree in engineering, biological sciences or life sciences related field
Requires a Bachelors degree and 4 years of experience or a Masters degree and 0-2 years of experience
The successful candidate will be a self-motivated, detail oriented individual able to multitask and follow directions
Demonstrated strong organization, communication, and interpersonal skills with an emphasis on customer service
Experience with automated liquid handling and Laboratory Information Management Systems (LIMS)
Must be flexible and responsive to changing priorities
Demonstrated ability to effectively meet deadlines while working under pressure
Ability to work both independently and in a team environment
Must have a high aptitude for common computer programs (e.g. MS Office), in addition to being comfortable in learning new software and hardware systems
Demonstrated hands-on experience operating and troubleshooting multi-component automated platforms
Familiar with early stage drug discovery practices with a focus on small molecule compound management
Demonstrated experience with data handling / informatics / programming experience are a plus
Ability to navigate and be successful in a fast-paced, highly-matrixed work environment
A desire to be part of a highly innovative company aimed at transforming the lives of people with serious diseases, their families and society
Company Information
Vertex is a global biotechnology company that invests in scientific innovation.
Vertex is committed to equal employment opportunity and non-discrimination for all employees and qualified applicants without regard to a person's race, color, sex, gender identity or expression, age, religion, national origin, ancestry, ethnicity, disability, veteran status, genetic information, sexual orientation, marital status, or any characteristic protected under applicable law. Vertex is an E-Verify Employer in the United States. Vertex will make reasonable accommodations for qualified individuals with known disabilities, in accordance with applicable law.
Any applicant requiring an accommodation in connection with the hiring process and/or to perform the essential functions of the position for which the applicant has applied should make a request to the recruiter or hiring manager, or contact Talent Acquisition at ApplicationAssistance@vrtx.com.