Head of Market Access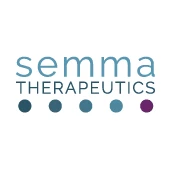 Semma Therapeutics
São Paulo, SP, Brazil
Posted on Tuesday, September 5, 2023
Job Description
***Please send your CV in English***
Job Title: Director, Market Access Brazil
Grade: Director
Line Manager: Senior Country Manager, Brazil
Location: Sao Paulo, Brazil (this is a Hybrid position)
POSITION SUMMARY:
Reporting to the Country Manager, the Market Access Director will be responsible for the execution of Vertex's Market Access strategies and key tactics in Brazil to support access to Vertex's Cystic Fibrosis (CF) existing products and future line extension.
This individual will develop and coordinate the market access strategies and relationships with relevant stakeholders in the public and private healthcare ecosystem to promote rapid/sustainable uptake access to Vertex products in Brazil.
KEY RESPONSIBILITIES:
Market Access
This position will develop market access materials (submissions, responses) for Vertex medicines leading up to and during their Brazilian launch with a particular emphasis on leading the adaptation of global economic models to meet Brazil-specific health technology assessment (HTA) requirements and presenting these models to CONITEC and relevant MoH structures.
This role will report to the Country Manager, Brazil, and will work closely with SEB/International colleagues to support best-in-class contract negotiations and market access excellence. It will collaborate extensively with country-based colleagues to support their reimbursement negotiation processes.
prepare reimbursement submissions, develop Brazilian-specific economic models and present economic evidence to CONITEC and relevant MoH structures.
Adapt and implement the global value story, reimbursement negotiation guide, payer objection handler, and other evidence-based materials that demonstrate product value in a manner that is meaningful to CONITEC and relevant MoH structures.
Work in a cross functional manner with relevant internal stakeholders from GAPP, medical affairs and other functions to support the development and implementation of local market access plans with the aim to develop impactful reimbursement negotiation strategies .
Make specific recommendations on clinical trial designs, real world evidence gathering projects and provide input on the design of HEOR projects (i.e. patient-reported outcomes, observational studies and economic models) to optimize their role in supporting market access strategies.
General
The position will work closely with Vertex's medical affairs, legal, regulatory, market access governmental affairs and commercial teams, building and leveraging relationships with relevant stakeholders in line with Vertex's approved and agreed business strategy. Work closely with legal and regulatory departments to ensure compliance.
Ability to travel to and spend time in the corporate headquarters office as well as to travel to customer meetings as required.
Exhibit ownership and accountability for all projects and internal assignments
Provide marketplace feedback in a timely manner to corporate management, on customer business trends, competitive updates and industry issues and opportunities.
Exemplify Vertex's core values in fulfilling these job duties.
EDUCATION:
A Bachelors and/or advanced degree in one or more of the following areas: public health, epidemiology/ biostatistics, medicine, engineering, business administration, law, government or public policy from an accredited university required.
SKILLS & EXPERIENCE:
Significant years in the pharmaceutical/healthcare industry with proven success in securing reimbursement in the public Brazilian healthcare system and government affairs.
Market access
Significant Brazilian market access experience in public and preferably private sector as well as economic modelling experience is required.
In-depth and current understanding of international and Brazilian payer environment, including reimbursement decision-making processes, pricing and contracting strategies, and HTA processes.
Experience in developing and/or adapting global economic models to meet country-specific HTA requirements.
Strong analytical skills with the proven ability to effectively analyse data sets to determine trends and establish strategies.
Demonstrated experience in training/preparing access colleagues for international product launches and supporting their efforts on a country-by-country basis.
General
Strategic ability, as evidenced by an awareness of the "big picture" strategic issues facing the business overall and in different markets both in the short and long term; an ability to see local competitive positioning relative to global and international strategy; strong analytical ability; and an ability to deal with ambiguity, uncertainty and complexity.
A dynamic, business focused and creative individual with a strong background in healthcare
Proven ability within healthcare market access environment and/or teams. An entrepreneurial spirit and ability to develop creative solutions to complex problems.
Results oriented and excellent collaboration skills.
Ability to manage complexity and ambiguity in a matrixed environment.
Demonstrated ability to work independently and manage initiatives that require collaboration across multiple functional areas.
Display solid ethics and fully comply with all regulatory, legal and industry codes of conduct
Ability to navigate and be successful in a fast-paced environment
Product launch or turnaround experience highly desired
Ability to complete projects and achieve goals on time while delivering high quality results
Outstanding customer relationship, interpersonal, and communication skills with the established ability to effectively work with diverse audiences and influence cross functionally
Must be adept at influence management and working under pressure
Self-starter with the ability and desire to take on new challenges, to help build an organization and still be part of a team taking a hands-on approach to projects
Excellent communication skills, strong oral/written presentation skills.
Experience of budget and cost centre management.
Desire to be part of a highly innovative company aimed at transforming the lives of people with serious diseases, their families and society
#hybrid
#LI-SM1
Company Information
Vertex is a global biotechnology company that invests in scientific innovation.
Vertex is committed to equal employment opportunity and non-discrimination for all employees and qualified applicants without regard to a person's race, color, sex, gender identity or expression, age, religion, national origin, ancestry, ethnicity, disability, veteran status, genetic information, sexual orientation, marital status, or any characteristic protected under applicable law. Vertex is an E-Verify Employer in the United States. Vertex will make reasonable accommodations for qualified individuals with known disabilities, in accordance with applicable law.
Any applicant requiring an accommodation in connection with the hiring process and/or to perform the essential functions of the position for which the applicant has applied should make a request to the recruiter or hiring manager, or contact Talent Acquisition at ApplicationAssistance@vrtx.com.