Senior Manager, Regulatory CMC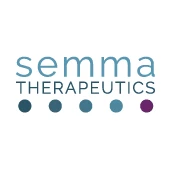 Semma Therapeutics
Legal
Boston, MA, USA
Posted on Tuesday, August 22, 2023
Job Description
General Summary:
The Chemistry Manufacturing Controls Senior Manager will participate in the execution of multi-product global regulatory CMC strategies for investigational and marketed products. This role leads the preparation and submission of regulatory CMC documentation and manages interactions with Health Authorities for CMC topics. This role also acts as a resource for regulatory support and guidance to various cross-functional teams to ensure all applicable global regulatory requirements are considered and appropriately incorporated into investigational and commercial programs.
Key Duties and Responsibilities:
Prepares and reviews CMC sections of regulatory submissions, as well as the interactions and responses with regulatory agencies
Develops global regulatory CMC strategies for investigational and/or commercial products
Collaborates with regulatory colleagues in development of global regulatory CMC strategies and submissions
Provides regulatory CMC guidance in complex situations to cross-functional teams and key stakeholders
Manages regulatory assessment and guidance on product compliance topics including change controls, deviations, and GMP investigations
Collaborates effectively on cross -functional teams and acts as the primary regulatory CMC contact for assigned products and projects
Knowledge and Skills:
Proficiency in effective interpersonal skills to explain difficult information and build consensus
Proficiency in regulatory (FDA, EMA, Health Canada and ICH) guidelines
Proficiency in leading the preparation, including writing, of CMC submissions
Strategic thinking and strong problem solving skills
Collaborates and communicates in an open, clear, complete, timely and consistent manner
Strong sense of planning and prioritization, and the ability to work with all levels of management
Capable of strategic thinking with ability to resolve complex and ambiguous situations
In-depth knowledge of cGMP, FDA, EMA, and ICH
Education and Experience:
Bachelor's or Master's degree in Biology, Chemistry, Pharmacy, Regulatory Affairs for Drugs, Biologics or Medical Devices, or another life-science field
Typically requires 6 years of experience in the pharmaceutical industry or related field, or the equivalent combination of education and experience
We're enabling flexibility and choice between individuals and their managers to maintain our strong culture of collaboration and ensure a daily vibrancy within our sites globally. In this Hybrid or On-Site-Eligible role, you can choose to work:
1. Hybrid and work remotely up to two days per week; or select
2. On-Site and work 5 days per week with ad hoc flexibility.
#LI-EE1 #LI-Hybrid
Company Information
Vertex is a global biotechnology company that invests in scientific innovation.
Vertex is committed to equal employment opportunity and non-discrimination for all employees and qualified applicants without regard to a person's race, color, sex, gender identity or expression, age, religion, national origin, ancestry, ethnicity, disability, veteran status, genetic information, sexual orientation, marital status, or any characteristic protected under applicable law. Vertex is an E-Verify Employer in the United States. Vertex will make reasonable accommodations for qualified individuals with known disabilities, in accordance with applicable law.
Any applicant requiring an accommodation in connection with the hiring process and/or to perform the essential functions of the position for which the applicant has applied should make a request to the recruiter or hiring manager, or contact Talent Acquisition at ApplicationAssistance@vrtx.com.