Project Toxicologist, Senior Research Scientist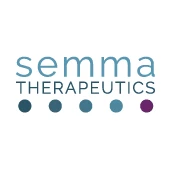 Semma Therapeutics
Boston, MA, USA
Posted on Tuesday, August 22, 2023
Job Description
General Summary:
Preclinical Safety Assessment (PSA) is a global function responsible for the design and execution of preclinical strategies for the comprehensive safety assessment of Vertex therapies at all stages of discovery and development, beginning in the early drug discovery phases and continuing through the entire drug development value chain resulting in registration and marketing.
This role will be located at our global headquarters in Boston, MA, where the Toxicologist will design and lead strategies supporting early safety assessment for Vertex discovery programs targeting the causal human biology of serious diseases with high unmet medical need. While Vertex is modality agnostic, we anticipate a significant focus of the role supporting the small molecule portfolio. This is a visible role, providing the individual with an excellent opportunity to work closely with Boston research colleagues and to make a significant impact. Opportunity for significant growth within PSA through close interactions with regulatory toxicologists and Disease Area leads.
Key Duties and Responsibilities:
In partnership with our Boston research colleagues, advise, strategically plan, and manage Boston discovery toxicology programs from target selection through early toxicology studies.

Perform early safety assessments of Vertex therapeutic targets to identify potential safety concerns and develop strategies to address.

Act as liaison between project teams and other PSA subfunctions to perform early safety profiling assessments of discovery compounds to identify safety hazards and potential development challenges.

Advise on benchmarking and implementation of state of the art in silico, in vitro and in vivo technologies critical for lead selection and lead optimization of Vertex compounds for further development.

Collaborate with strategic outsourcing partners, consultants, and regulatory toxicologists on design and execution of investigative toxicology studies in support of research and development compounds.

As therapeutic candidates progress, interact closely with Boston regulatory toxicologists to enable smooth progression of molecules into development and first in human (FIH) studies. Includes supporting authorship of candidate nomination documents as well as nonclinical reports.

Communicate critical results, interpretation, and significant project information to various bodies including project teams and Vertex leadership as required.

Build strong scientific collaborations with external groups (e.g., consortia) within both the academic and industrial sectors with the intent of enhancing Vertex's discovery toxicology capabilities.
Knowledge and Skills:
Strong and demonstrable interpersonal skills with an ability to develop solid, long-term relationships and influence others.

Strong problem solver who is highly organized with the ability to thrive and to lead in an environment with rapidly changing priorities.

Working knowledge of cross-disciplinary drug discovery.

Background in Toxicology, Chemical Toxicology, Genetic Toxicology, or Pharmacology.
Education and Experience:
Ph.D. (or equivalent education and experience) in Toxicology, Pharmacology, Chemistry, or a related field.

Two (2) years or more experience in the Pharmaceutical or related industry with proven abilities within the Pharmacology or Discovery and Investigative Toxicology arenas.

Experience contributing towards a common goal as part of a multi-disciplinary scientific team.

Design and oversight of in vitro and in vivo pharmacology / toxicology studies.

Ability to navigate and be successful in a fast-paced and highly matrixed work environment.

Proven scientific acumen and problem-solving skills with the ability to creatively seek resolutions to pharmacological or toxicological issues.
#LI-Onsite
#LI-BS1
Company Information
Vertex is a global biotechnology company that invests in scientific innovation.
Vertex is committed to equal employment opportunity and non-discrimination for all employees and qualified applicants without regard to a person's race, color, sex, gender identity or expression, age, religion, national origin, ancestry, ethnicity, disability, veteran status, genetic information, sexual orientation, marital status, or any characteristic protected under applicable law. Vertex is an E-Verify Employer in the United States. Vertex will make reasonable accommodations for qualified individuals with known disabilities, in accordance with applicable law.
Any applicant requiring an accommodation in connection with the hiring process and/or to perform the essential functions of the position for which the applicant has applied should make a request to the recruiter or hiring manager, or contact Talent Acquisition at ApplicationAssistance@vrtx.com.