Director, Stem Cell Research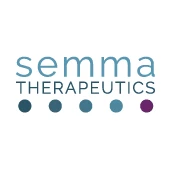 Semma Therapeutics
Boston, MA, USA
Posted on Saturday, August 19, 2023
Job Description
General Summary:
The Director, Stem Cell Research leads our Biologics Drug Development effort to invent, identify and develop cells and/or large biologic molecules for therapeutic intervention. The role will be part of a cross functional team that collaboratively explores and develops therapeutic cells. The role will work closely with Biology, Computational Genomics, Preclinical Safety, Pharmacology and external CRO/CMOs in a fast-paced environment. The Director should be a creative, innovative, self-motivated scientist with demonstrated experience with successful discovery and development of therapeutic large molecules.
Key Duties and Responsibilities:
Provide scientific leadership to identify and develop cells to modulate metabolism in diabetes.
Integrate with a collaborative multi-disciplinary team of biologists, bioinformaticians, toxicologist and pharmacologists.
Direct analytical characterization of stem and differentiated cells
Oversee the development of in vitro and in vivo assays required for the validation of cell properties, including various pre-clinical animal models.
Develop improvements for cell growth and increasing production of stem cell-derived products.
Work with cross-functional teams to ensure timely execution and communication of research results with high quality standards.
Interface with pharma partners, clinical and academic collaborators.
Build and manage a matrix team of Scientists and/or Research Associates according to functional strategy
Constructs draft-budgets and manages execution of approved budgets and hiring for the Group(s)
Manages activities of the Group(s) across Project boundaries
Ensures personnel goal setting is effectively linked to corporate and Department goals
Manages the activities of staff and provides them insightful guidance to succeed and grow
Helps define scientific direction and develops champions of technological innovation for the Group(s)
Directs effective, timely and ethical publication and patenting activities for the Group(s)
Maintains the excellence of standards for structure and interpretation of all laboratory records, electronic database entries, internal reports, patents and external communications from the Group(s).
Communicates company objectives to the Group(s) and availability of Group(s) resources and methods to Project Team(s), in a clear and timely manner, and develops abilities of others in this role
Leads preparation of lucid scientific reports for all other branches and levels of the organization and its collaborators, presents expertly when called upon, and develops abilities of others in this role
Knowledge and Skills:
Thorough understanding of cell and molecular biology, immunology and genetic engineering
Knowledge and experience with animal models and physiology, preferably endocrine physiology.
Knowledge of and experience with all aspects of stem cell differentiation and bioreactors.
Be a self-motivated, well-organized individual, capable of working independently as well as in a collaborative group environment.
Proven ability to manage timelines and resources to drive projects toward key decision point.
Possess strong verbal and written communication skills with the ability to clearly articulate scientific viewpoints to diverse audiences.
Education and Experience:
Ph.D. (or equivalent degree) in molecular biology, cell biology, biochemistry, or related disciplines and 9+ years of relevant post-doctoral employment experience

Requires more than a decade of experience managing multiple projects focused on solving major biomedical problems. Has supervised research associates, graduate students and post-doctoral fellows, and/or senior scientists in a team that has advanced science and achieved significant career advancement for all team members.
Company Information
Vertex is a global biotechnology company that invests in scientific innovation.
Vertex is committed to equal employment opportunity and non-discrimination for all employees and qualified applicants without regard to a person's race, color, sex, gender identity or expression, age, religion, national origin, ancestry, ethnicity, disability, veteran status, genetic information, sexual orientation, marital status, or any characteristic protected under applicable law. Vertex is an E-Verify Employer in the United States. Vertex will make reasonable accommodations for qualified individuals with known disabilities, in accordance with applicable law.
Any applicant requiring an accommodation in connection with the hiring process and/or to perform the essential functions of the position for which the applicant has applied should make a request to the recruiter or hiring manager, or contact Talent Acquisition at ApplicationAssistance@vrtx.com.