Stem Cell Senior Scientist, Genetic Engineering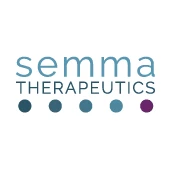 Semma Therapeutics
Boston, MA, USA
Posted on Saturday, August 5, 2023
Job Description
Position Summary:
Vertex seeks a genetic engineer experienced in construct design and cell line development to join a world-class team to design the next generation of edited cellular products for patients with type 1 diabetes at the state-of-the art cell Leiden Center for cell and genetic therapies research and manufacturing in Boston, MA, USA. The ideal candidate will have expertise in the design of gene editing constructs, guides, non-CRISPR based approaches, edited cell line development, and sequencing approaches to validate edited lines. The candidate will also have deep technical understanding of gene expression construct practices, theory, methods for deployment and will work closely with our teams of scientists advancing our capabilities in immunology and stem cell biology. For example, the candidate will design approaches to optimize transgene expression enabling long term stability. Finally, while experience in stem cell biology is desirable, candidates with experience in genetic engineering for immune cell therapy or biologics production, or other related fields, are encouraged to apply.
Key Responsibilities:
Design guides and work with data science team to optimize for on- and off-target editing.
Design and test templated repair to generate knock-out or knock-in edits.
Execute series of design test iterations to optimize templated knock in and genetic architecture performance across variety of parameters.
Develop novel editing approaches or constructs to drive the next generation of gene editing and transgene expression.
Deploy existing or develop novel sequencing methods to improve edit characterization.
Work closely with GMP editing and research teams to optimize editing performance and meet manufacturing constraints.
Distills complicated, multidimensional data to clear hypotheses and new experimental directions.
Prioritizes own studies within projects and balances activities across Projects effectively.
Performs advanced, complex experimental troubleshooting and methods development.
Performs other duties as assigned.
Scientific and Non-scientific Skills:
Fundamental knowledge in gene editing technologies and vector design for gene expression
Deep knowledge of editing approaches, genetic elements controlling or influencing gene expression
Advanced knowledge of DNA design software platforms and gene editing
Experience in cell culture, cell line development with stem cell culture being desirable.
Molecular biology skillset including flow cytometry, DNA/RNA preparation, PCR.
Proven ability to manage timelines and resources to drive projects toward key development decision points.
Publication record and evidence of contribution to gene engineering of cells
Must possess critical thinking and self-reliance to solve tasks independently or ask questions.
Communicates more effectively in verbal presentations and in writing technical reports.
Demonstrates ability to solve problems to attain crucial Project goals.
Values teamwork and collaboration to solve complex problems and design strategies.
Preferred Education and Experience Levels:
Ph.D. (or equivalent degree) in molecular and cell biology, or related disciplines and 2-5+ years industry experience with genetic construct design, implementation
Company Information
Vertex is a global biotechnology company that invests in scientific innovation.
Vertex is committed to equal employment opportunity and non-discrimination for all employees and qualified applicants without regard to a person's race, color, sex, gender identity or expression, age, religion, national origin, ancestry, ethnicity, disability, veteran status, genetic information, sexual orientation, marital status, or any characteristic protected under applicable law. Vertex is an E-Verify Employer in the United States. Vertex will make reasonable accommodations for qualified individuals with known disabilities, in accordance with applicable law.
Any applicant requiring an accommodation in connection with the hiring process and/or to perform the essential functions of the position for which the applicant has applied should make a request to the recruiter or hiring manager, or contact Talent Acquisition at ApplicationAssistance@vrtx.com.