Senior Administrative Assistant, Vertex Cell and Genetic Therapies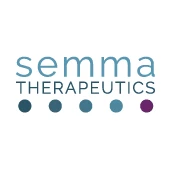 Semma Therapeutics
Administration
Boston, MA, USA
Posted on Tuesday, August 1, 2023
Job Description
Vertex Pharmaceuticals Incorporated is looking to hire an Senior Administrative Assistant to supporting multiple senior leaders within the Vertex Cell and Genetic Therapies function in Boston, MA. This position is responsible for performing a variety of complex administrative duties for a growing team. This individual will work on projects involving concentration, initiative, tact, and must exercise the utmost discretion and confidentiality in all assignments.
The Senior Administrative Assistant must be a leader in their field with proven experience in building collaborative relationships among their superiors and peers. The successful candidate is a self- starter and able to understand the business priorities and work with little supervision. The candidate must have strong achievement drive, with an impeccable work ethic with the ability to enable leaders to maximize their productivity and time. The ideal candidate will not only have full mastery of traditional administrative tasks (e.g. strategic calendar management, expense processing, travel booking, etc.) but will also be interested in project work.
Key Responsibilities:
Meets negotiated deadlines, demonstrating initiative and independence in completing tasks. Frequently meets and anticipates needs; consistently recognizes ways to offer additional support, completing tasks to satisfaction. Coordinates and organizes scheduled activities to make effective use of time.
Manages and maintains calendar management, requiring interaction with both internal and external executives and assistants, as well as consultants, to coordinate a variety of complex meetings and travel. Able to manage calendars across various Vertex offices and time zones
Facilitates meetings, keeping agendas and minutes. Encourages team cooperation and fosters the development of trust. Actively facilitates and supports team decisions. Goes beyond responsibilities to help teams accomplish tasks and goals
Manages administrative document preparation, communications, file maintenance and storage with accuracy and in a timely manner. Utilizes expert administrative skills to create quality documentation, presentations, and office systems; acts independently, with minimal supervision. Consistently produces high quality work
Demonstrates proficiency in preparing meeting materials such as Power Point presentations, meeting binders, agendas, minutes, making reservations, planning dietary needs, scheduling travel arrangements, communicating essential information to participants, etc.
Operates computer and other office equipment in preparation, editing and distribution of various administrative documents and correspondence. Exhibits high degree of computer knowledge and word processing skills to creatively, accurately and efficiently produce various documents especially Power Point
Uses good judgment in setting work priorities, planning and organizing workload during many interruptions. Demonstrates ability to work with deadlines and handles emergent situations calmly
Acts as confidential assistant, preserving the confidentiality of information related to the organization and staff. Assists with confidential and/or sensitive matters; provides explanation and support where needed
Prepares responses to correspondence containing routine inquiries
Positively represents the team and Company to internal and external contacts, including company executives, Board members, potential business partners, vendors and dignitaries
Communicates with internal and external customers to take instructions, obtain information and prepare reports
Demonstrates poise and flexibility in a fast paced and dynamic environment. Able to prioritize and manage multiple projects simultaneously, and follows through on issues in a timely manner
Knowledge and competence with personal computer to include multiple data bases, Excel, Power Point, and Microsoft Office
Provide administrative support and partnership when possible to team
Minimal Requirements:
Minimum 2 years of experience as a Senior-level administrative assistant in a corporate setting
Expert knowledge of MS Office including One Note and One Drive required
Ability to navigate and be successful in a fast-paced, highly-matrixed, dynamic work environment
Strong work ethic with high standards, exuding high energy and self confidence
Demonstrates good judgment and discretion on a consistent basis
A team player who is helpful and constructive, always interested in helping others succeed
Has a flawless attention for details
Company Information
Vertex is a global biotechnology company that invests in scientific innovation.
Vertex is committed to equal employment opportunity and non-discrimination for all employees and qualified applicants without regard to a person's race, color, sex, gender identity or expression, age, religion, national origin, ancestry, ethnicity, disability, veteran status, genetic information, sexual orientation, marital status, or any characteristic protected under applicable law. Vertex is an E-Verify Employer in the United States. Vertex will make reasonable accommodations for qualified individuals with known disabilities, in accordance with applicable law.
Any applicant requiring an accommodation in connection with the hiring process and/or to perform the essential functions of the position for which the applicant has applied should make a request to the recruiter or hiring manager, or contact Talent Acquisition at ApplicationAssistance@vrtx.com.