Senior Medical Science Liaison, Hematology (Field Based Ontario or Quebec)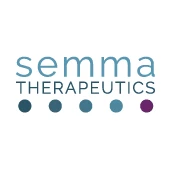 Semma Therapeutics
Toronto, ON, Canada
Posted on Saturday, July 1, 2023
Job Description
General Summary:
Vertex Pharmaceuticals is currently recruiting for a Sr. Medical Science Liaison to support our first genetic therapy for people living with severe sickle cell disease (SCD) and transfusion-dependent beta thalassemia (TDT). This new MSL will have the opportunity to build the foundation to provide treatment for an underserved community.
The Hematology Medical Science Liaison (MSL) will serve as a scientific liaison to the medical/academic community and is responsible for establishing and maintaining relationships with Health Care Providers/Professionals (HCPs) to ensure the appropriate dissemination of clinical and scientific information regarding Vertex's compounds in a timely, ethical, and stakeholder-focused manner. The MSL will contribute to shaping the medical plan by providing external stakeholders' insights and contribute to the design and execution of the Canadian Hematology Medical Affairs strategy and plan. The MSL will engage HCPs in response to scientific educational and research needs with available Vertex resources and provide the latest emerging data in response to specific inquiries, as appropriate.
Key Duties and Responsibilities:
Through scientific exchange, develops trusting relationships with a predefined list of medical and scientific Thought Leaders and other HCPs.
Applies principles of the Scientific Engagement Model (SEM) to enhance the quality of interactions.
Incorporates the medical plan (i.e. strategic imperatives) into interactions and captures feedback in the CRM system to inform internal stakeholders and assist in shaping the medical strategy.
With guidance from management, utilizes the CRM system and analytics reports to capture interaction details in a time sensitive manner and to enhance future TL engagements and manage workload.
Exchanges scientific information effectively and compliantly with external stakeholders at a proficient level of communication for both disease state and product to external stakeholders

.

Conceptual and practical knowledge of regional payers within the geography and understands the relationships between those plans and patient care delivery in the region.
Assists clinical development/clinical operations by understanding

Investigator brochure

content and presenting

Investigator brochure

content and presenting

Investigator brochure

material at

Site Initiation Visit

meetings, providing nominations for trial sites as requested, providing end of study data reviews with investigators as needed.
With guidance from management, represents Vertex at medical congresses by providing scientific session/abstract coverage, booth staffing coverage, routine thought leader interactions, contributing to the daily and end of congress summaries.
After initial guidance, independently performs and completes, in a timely manner, administrative tasks such as CRM entry, vehicle mileage reporting, expense reporting, calendar entries, trainings assignments, etc. and conducts all activities in compliance with Vertex Policy and Procedures
Knowledge and Skills:
Ability to complete goals within allotted timeframes, and deliver high quality results.
Ability to initiate, plan and complete projects in a constantly changing field-based environment.
Ability to identify issues and create solutions.
Ability to critically appraise and comprehend medical and scientific literature.
Ability to effectively present clinical/scientific information in a credible manner in varied settings
Good knowledge and understanding of assigned geographic territory and healthcare regulatory environment.
Ability to use Microsoft Office programs and to work in a matrix environment.
Ability to apply knowledge of relevant disease and disease management protocols, healthcare environment and competitors to articulate the medical and scientific value of Vertex products.
Demonstrated good understanding around the compliance and regulatory frameworks that govern the pharmaceutical industry and conducts compliant interactions with internal and external stakeholders.
Possess general working knowledge of payers and unique medical information needs to support access and appropriate use of Vertex medicines.
Working knowledge of Health Economics and Outcomes Research.
Has working knowledge of regional payers within geography and the relationships between those plans and patient care delivery in the

region.

Fluent in English & French (oral and written)
Valid driver's license and acceptable driving record
Ability to travel overnight up to 60%, depending on assigned geography; including occasional weekend travel

Position is Field Based/Remote either in ON or QC
Education and Experience:
Minimum requirement for advanced biomedical or life sciences degree (ex. Masters, NP, PA)
Typically requires a minimum of 5 years of experience as a MSL, or in other medical affairs roles in the pharma/biotech industry or the equivalent combination of education and experience
Company Information
Vertex is a global biotechnology company that invests in scientific innovation.
Vertex is committed to equal employment opportunity and non-discrimination for all employees and qualified applicants without regard to a person's race, color, sex, gender identity or expression, age, religion, national origin, ancestry, ethnicity, disability, veteran status, genetic information, sexual orientation, marital status, or any characteristic protected under applicable law. Vertex is an E-Verify Employer in the United States. Vertex will make reasonable accommodations for qualified individuals with known disabilities, in accordance with applicable law.
Any applicant requiring an accommodation in connection with the hiring process and/or to perform the essential functions of the position for which the applicant has applied should make a request to the recruiter or hiring manager, or contact Talent Acquisition at ApplicationAssistance@vrtx.com.