Combination/ Medical Device Quality Director, Cell and Genetic Therapies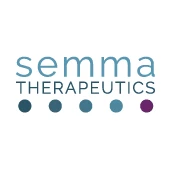 Semma Therapeutics
Quality Assurance
Paddington, London W2, UK
Posted on Wednesday, May 24, 2023
Job Description
Combination Cell Technology Medical Device Quality Director role will be the subject matter expert for Global Medical Device regulations within Cell & Genetic programs. The role will have broad knowledge of the EU and UK Medical Device regulations as well as international ISO/AAMI standards requirements for implantable medical devices and combination products. The role will also partner with cross-functional partners to aid technical transfer activities to Contract Manufacturing Organization in support of the development and manufacture of cell/device combination products for Cell & Genetic Therapy.
The role will be responsible for working with internal and external stakeholders in a matrix environment; Influencing/building/promoting a culture of Quality and to meet business, quality and regulatory objectives.
Key Responsibilities:
Act as a Device Subject Matter Expert (SME)on Medical Device Regulation UK MDD 2002 as amended and Medical Device Regulations 2017/745
Lead/support Quality Management systems certification for CE marking of device constituents within UK and EU.
Partners with internal Quality Manufacturing to aid technical transfer activities to Contract Manufacturing Organization in support of the development and manufacture of cell/device combination products for cell & Genetic Therapy.
For assigned CGT Program, supports submission Quality review, discussions with Regulatory partners in regards to UK/EMA Health Authority discussions, and Inspections.
Quality oversight of validation Technical Transfers, and CMC product development activities at the EU CDMO for cell/device program.
Establishment of quality oversight for external CDMO operations for Cell & Genetic programs with Medical Devices. Support supplier qualification and performance management.
Support the batch disposition quality assurance process, across development manufacturing. Assure disposition activities are compliant and consistent.
Identify and communicate risks and assist with risk mitigation plans as necessary with broad application of ISO 14971.
Supports/oversees assessment, approval and implementation of change controls impacting EU and UK for medical device program.
Represent C&G Quality to lead/participate in complex project involving medical device and partner with key stakeholders for alignment in strategic and operational planning and delivery of business & financial priorities and goals.
Leads/participates with cross-functional stakeholders in Cell & Genetic therapies projects and improvements, and associated mitigation plans to meet business, Quality and regulatory objectives.
Key Requirements:
Relevant Degree
Knowledge of EU & International medical device legislation and quality standard requirements, ISO 13485, UK MDD 2002 as amended and Medical Device Regulations 2017/745
Expert knowledge of GMP, FDA and EMA regulatory requirements applicable to Device and/or Combination products including 21CFR Part 4, Part 820, ISO 13485, ISO14971 and device ISO/AAMI standards as applicable across implantable device life cycle
Broad medical device /combination device technical knowledge of current industry trends
Proven ability to develop strategies and lead improvement projects-Experience with Root Cause
Analysis, and other Operational Excellence experience, such as LEAN, DMAIC, Six Sigma.
Ability to apply risk management principles to decision making and operational priorities
Excellent communication skills and a track record working in a matrix

environment; Influencing/building/promoting

a culture of Quality
Strong leadership through a partnership and engagement approach with manufacturing for advancing quality outcomes and operational excellence.
Other Requirements
Indicate required certifications, licenses, or specialized trainings.
This role is based in London and requires 3 days per week in the office.
Company Information
Vertex is a global biotechnology company that invests in scientific innovation.
Vertex is committed to equal employment opportunity and non-discrimination for all employees and qualified applicants without regard to a person's race, color, sex, gender identity or expression, age, religion, national origin, ancestry, ethnicity, disability, veteran status, genetic information, sexual orientation, marital status, or any characteristic protected under applicable law. Vertex is an E-Verify Employer in the United States. Vertex will make reasonable accommodations for qualified individuals with known disabilities, in accordance with applicable law.
Any applicant requiring an accommodation in connection with the hiring process and/or to perform the essential functions of the position for which the applicant has applied should make a request to the recruiter or hiring manager, or contact Talent Acquisition at ApplicationAssistance@vrtx.com.