Director, Combination Products - CMC Project Management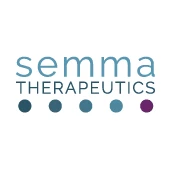 Semma Therapeutics
Administration
Multiple locations
Posted on Thursday, May 11, 2023
Job Description
Vertex has established a new research site in the Boston Seaport where research, development, and clinical manufacturing for cell and genetic therapies will be primarily based. Cell and genetic therapies represent two rapidly emerging therapeutic modalities with the potential to treat—and even cure—several of the diseases Vertex is focused on, including sickle cell disease, Duchenne muscular dystrophy and type 1 diabetes. Further investment in a research site specifically designed to advance these programs will be key to Vertex's continued and sustained leadership in these exciting approaches. At Vertex Cell and Genetic Therapies (VCGT) our research teams will bring together the best biology, technologies, and enhanced manufacturing capabilities to ensure we bring these cutting-edge transformative therapies to patients as quickly as possible.
Position Summary:
The Director, Combination Products Development CMC Project Management will be responsible for managing CMC drug-device combination product development in our growing Type 1 Diabetes (T1D) programs. The incumbent will contribute to product lifecycle strategic direction-setting, collaborating closely with scientists, engineers, subject matter experts and senior stakeholders to ensure successful project outcomes. Additionally, they will manage cross-functional teams in high-visibility process optimization projects in support of the T1D program.
Duties and Responsibilities:
Drive CMC project plans to support clinical development, submission, and approval of drug-device combination product to support the Type 1 Diabetes pipeline.

Regularly interacts with functional areas beyond CMC, such as Regulatory, Quality, Supply Chain, Technical Operations and Clinical.

Provides dedicated support to the Device Engineering and Manufacturing Teams while concurrently supporting the Project Team Lead.

Lead key stakeholders through the development and execution of long- and short-term project plans, including setting targets for milestones aligned to overall program plans and strategy.

Manage cross-functional teams through internal and external technology transfer projects.

Drive the development and execution of scenario planning to proactively provide analysis on alternative development plans, along with the associated assumptions and risks for the combination product.

Assign tasks to internal team members and working teams, within a defined governance model, in consultation with the T1D Combination Program Lead.

Collaborate with workstream leads to relay recommendations, decisions, actions, and other pertinent information related to the development and manufacturing of the combination product.

Serve as the main point of contact for cross-functional teams to ensure that all activities driving process development deliverables are aligned and on track.

Provide oversight to all CMC project budgets and forecasting.

Provide regular updates to senior management on the progress of the project.

Proven ability to act as a change agent while influencing and challenging the status quo.

Foster collaboration, problem solving, and solution-set thinking with the ability to interface with a broad range of internal and external stakeholders at all levels of the organization.

Manage and develop a team of project managers.
Knowledge and Skills:
In-depth knowledge of the development process, including scale-up and manufacturing, for combination products.

Strong understanding of GMP and relevant regulatory guidances and submission requirements for therapeutic combination products.

Excellent project management skills, including the ability to plan, organize, and prioritize tasks, manage budgets, and track project progress.

Capable of delivering quality results within tight deadlines.

Comfortable managing projects amidst complexity and uncertainty.

Strong communication and interpersonal skills, with the ability to lead and work effectively with cross-functional teams and external vendors.

Strong verbal and written communication skills, with the ability to effectively communicate complex ideas and goals to various team members and stakeholders.

Proficiency in using project management software such as MS Project, Smartsheet, or Asana.

Project Management Professional (PMP) certification, Agile certification, or similar project management certification, or demonstrated effective application of Project Management methodologies in managing complex programs / portfolios.
Education and Experience:
Bachelors degree, Masters Degree or PhD in life science, engineering or equivalent

10 plus years of biopharma project management work experience or the equivalent combination of education and experience.

Strong experience in managing cross-functional teams involved in the development, scale-up, technology transfer and manufacturing of therapeutic combination products in a GMP environment.

Demonstrated ability to manage complex projects within tight timelines and budgets, delivering quality results consistently.

Experience in managing external vendors and CDMOs for cell-based therapeutic product manufacturing.
Other Requirements:
While based in Boston, MA, the Director of Project Management will work from both the Vertex Boston and Providence sites on a weekly basis. Additionally, travel to domestic and international partner sites may be required. (<20%)
#LI-SV1 #LI-onsite
Company Information
Vertex is a global biotechnology company that invests in scientific innovation.
Vertex is committed to equal employment opportunity and non-discrimination for all employees and qualified applicants without regard to a person's race, color, sex, gender identity or expression, age, religion, national origin, ancestry, ethnicity, disability, veteran status, genetic information, sexual orientation, marital status, or any characteristic protected under applicable law. Vertex is an E-Verify Employer in the United States. Vertex will make reasonable accommodations for qualified individuals with known disabilities, in accordance with applicable law.
Any applicant requiring an accommodation in connection with the hiring process and/or to perform the essential functions of the position for which the applicant has applied should make a request to the recruiter or hiring manager, or contact Talent Acquisition at ApplicationAssistance@vrtx.com.