Associate Director, Analytical Development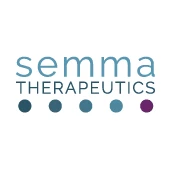 Semma Therapeutics
Boston, MA, USA
Posted on Tuesday, January 10, 2023
Job Description
General Summary:
Vertex is seeking a talented leader to join our Analytical Development in Boston, MA, to play a central role in advancing transformative medicines into and through all stages of clinical development. The Associate Director will lead a project focused team dedicated to small molecule analytical development activities and will be responsible for scientific leadership and people development. Responsibilities of the Associate Director will include the oversight and accountability for all deliverables assigned to the individual and/or their team, including but not limited to people management and development, analytical project team development plans and strategy in support of drug substance and drug product, as well as contributing scientifically to the resolution of analytical and broader drug development challenges in collaboration with other R&D functions. Knowledge of cGMPs and Regulatory guidelines is required as well as expertise in laboratory techniques commonly used in the analysis of pharmaceutical products. The ability to work both independently and in a matrix team environment is essential. As a member of dynamic and diverse Analytical Development and CMC teams focused on science and innovation, this position will provide opportunities for continued learning and cross-functional collaboration enabling the individual to grow broadly as a scientific and strategic leader.

Key Duties and Responsibilities:
Leads all analytical aspects of drug substance and drug product development for projects assigned to the individual or their direct reports, including designing, planning, and executing on IND/IMPD and/or NDA-enabling analytical activities and strategies.

Mentors staff on scientific development, motivates staff and resolves conflicts

Helps craft team goals and ensures linkage to personnel goals in support of the corporate goals

Plans and coordinates studies that reduce risk definitively in company projects or add tangible value

Aligns team(s) activities to company priorities, and adapts resources as needed, to ensure key goals are met on time

Seeks out and plans scientific direction for the team(s) and nurtures technological innovation

Maintains the excellence of all laboratory records, electronic database entries, internal methods/reports, patents, regulatory submissions and external communications.

Authors CMC sections of regulatory submissions and responds to information requests. Ensures that all regulated work and documents conform to GMP standards

Organizes preparation of lucid scientific reports for project teams, senior management, and other departments and collaborators, and presents reviews of team progress when called upon

Leads peers, scientifically, by combining sound judgement, strong initiative, and thorough methodology.

Manages staff, with all incumbent supervisory responsibilities

Manages timelines and work performed externally at CROs within appropriate regulations and SOPs

Monitors the activities of staff and provides them reliable guidance to succeed and grow
Knowledge and Skills:
Demonstrates outstanding diligence and competence in a supervisory role
Possesses a distinguished record enabling the goals of research projects within the pharmaceutical industry, with a focus on small molecules
Demonstrates excellence in his/her own scientific discipline and/or area of pursuit
Exhibits a robust understanding of scientific disciplines beyond his/her own specialty area
Derives widespread peer respect through scientific leadership and the display of high ethical standards
Demonstrates strong aptitude helping to lead a group or team endeavor, and building team unity
Communicates clearly and precisely (reading/writing and verbal) with all levels of the company

Understanding of key scientific fields that impinge on Analytical Development, and demonstrated intellectual and/or technological leadership in Analytical Chemistry

Strong skills in analytical chemistry and in-depth knowledge (theory and practice) of common techniques used in the pharmaceutical industry, such as HPLC, GC, KF, dissolution, and spectroscopy, as well as method development, validation, and transfer are required.

The ability to work in a dynamic, fast pace, matrix environment, manage priorities, and maintain timelines for multiple projects.

Knowledge of cGMPs and Regulatory guidelines
Education and Experience:
Ph.D. (or equivalent degree) in physical sciences with a preference for a concentration in Analytical Chemistry and 7+ years of productive work experience in the pharmaceutical industry, or
M.S. (or equivalent degree) in physical sciences with a preference for a concentration in Analytical Chemistry and 9+ years of productive, relevant work experience, or
B.S. (or equivalent degree) and 11+ years of productive, relevant work experience
#LI-Onsite
Company Information
Vertex is a global biotechnology company that invests in scientific innovation.
Vertex is committed to equal employment opportunity and non-discrimination for all employees and qualified applicants without regard to a person's race, color, sex, gender identity or expression, age, religion, national origin, ancestry, ethnicity, disability, veteran status, genetic information, sexual orientation, marital status, or any characteristic protected under applicable law. Vertex is an E-Verify Employer in the United States. Vertex will make reasonable accommodations for qualified individuals with known disabilities, in accordance with applicable law.
Any applicant requiring an accommodation in connection with the hiring process and/or to perform the essential functions of the position for which the applicant has applied should make a request to the recruiter or hiring manager, or contact Talent Acquisition at ApplicationAssistance@vrtx.com.