Manager, Software Development (Invoice & Payments Team)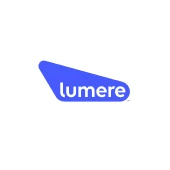 Lumere
Software Engineering
Louisville, CO, USA
Posted on Wednesday, September 27, 2023
Manager, Software Development – Electronic Invoice Presentation and Payment
Location: Louisville, CO - Hybrid work preferred
The Manager, Software Development is responsible for the day-to-day management of a technical development team. Working closely with Product and other Development teams, this role executes the company's technical, architectural, and commercial product initiatives. The role will be working with both technical details as well as people management including mentoring and career guidance.
The Electronic Invoice Presentation and Payment platform is a unique opportunity for the right candidate to lead the early-stage development of a solution that brings together the Invoicing and Payment products at GHX to help Healthcare Providers and Suppliers drive costs out of their supply chain. A successful candidate for our EIPP team would embrace the challenge of balancing requirements coming from multiple business partners while meeting delivery targets.
Responsibilities
Lead the development team in partnership with Product, Platform, Infrastructure and Security teams to deliver new product capabilities.
Plan and execute the timely release process for deliverables with all stakeholders including necessary communication.

Build and evolve technical Development team, ensuring capability to support roadmap requirements.

Working with Product partners, establish roadmaps and resourcing needs.

Establish Development best practices and procedures; identify and resolve problem areas.

Establish and maintain strong relationships with domains' internal and external user base.

Meet audit, compliance, and availability standards.

Specify and scope product features and define acceptance criteria.

Employ Agile development methodologies for software development activities.

Coordinate incident response for the team, including coverage and technical response to issues.

Other duties as assigned.
Required Experience
Computer Science or related degree, or a combination of education and related experience.

3+ years of prior software development management experience.

Engineering background, including ability to understand technical architecture and implementation at code level.

Experience with and support for, Agile development methodologies.

Experience leading teams who produce high quality deliverables.

Experience working with an international development team (e.g., internal remote offices or outsourcing partners).

Experience and ability to lead and mentor a team of software engineers building applications using Python, Angular, Java in a big data and AWS environment.
Preferred Experience
Experience with commercial invoicing and/or payments systems strongly preferred.

Exposure to PCI Compliance, SOC 2, HITRUST or similar security certifications and requirements.

AWS or other cloud-based experience (Developer or Solutions Architect).
Experience with Angular, Java.

Experience building and maintaining production systems within the AWS ecosystem (or other cloud provider).
Estimated Salary range for this position: $123,000 - $163,800
The base salary range represents the anticipated low and high end of the GHX's salary range for this position. Actual salaries will vary and will be based on various factors, such as candidate's qualifications, skills, competencies, and proficiency for the role. The base salary is one component of GHX's total compensation package for employees. Other rewards and benefits include: health, vision, and dental insurance, accident and life insurance, 401k matching, paid-time off, and education reimbursement, to name a few. To view more details of our benefits, visit us here: https://www.ghx.com/about/careers/
#SR
GHX: It's the way you do business in healthcare
Global Healthcare Exchange (GHX) enables better patient care and billions in savings for the healthcare community by maximizing automation, efficiency and accuracy of business processes.
GHX is a healthcare business and data automation company, empowering healthcare organizations to enable better patient care and maximize industry savings using our world class cloud-based supply chain technology exchange platform, solutions, analytics and services. We bring together healthcare providers and manufacturers and distributors in North America and Europe - who rely on smart, secure healthcare-focused technology and comprehensive data to automate their business processes and make more informed decisions.
It is our passion and vision for a more operationally efficient healthcare supply chain, helping organizations reduce - not shift - the cost of doing business, paving the way to delivering patient care more effectively. Together we take more than a billion dollars out of the cost of delivering healthcare every year. GHX is privately owned, operates in the United States, Canada and Europe, and employs more than 1000 people worldwide. Our corporate headquarters is in Colorado, with additional offices in Europe, Illinois, Florida, and Nebraska.
Disclaimer
Global Healthcare Exchange, LLC and its North American subsidiaries (collectively, "GHX") provides equal employment opportunities (EEO) to all employees and applicants for employment without regard to race, color, national origin, sex, sexual orientation, gender identity, religion, age, genetic information, disability, veteran status or any other status protected by applicable law. All qualified applicants will receive consideration for employment without regard to any status protected by applicable law. This EEO policy applies to all terms, conditions, and privileges of employment, including hiring, training and development, promotion, transfer, compensation, benefits, educational assistance, termination, layoffs, social and recreational programs, and retirement.

GHX believes that employees should be provided with a working environment which enables each employee to be productive and to work to the best of his or her ability. We do not condone or tolerate an atmosphere of intimidation or harassment based on race, color, national origin, sex, sexual orientation, gender identity, religion, age, genetic information, disability, veteran status or any other status protected by applicable law. GHX expects and requires the cooperation of all employees in maintaining a discrimination and harassment-free atmosphere. Improper interference with the ability of GHX's employees to perform their expected job duties is absolutely not tolerated.