Implementation Consultant III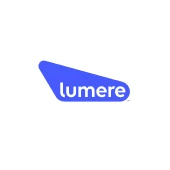 Lumere
Administration
Remote
Posted on Tuesday, September 12, 2023
Reporting to the Manager, Implementation Services, the Implementation Consultant will be responsible for managing assigned implementation projects. Will work to ensure a high quality of service is delivered to GHX customers through all assigned projects.
Will be responsible for overseeing the day-to-day implementation and operations aspects of the client relationship, achievement of service levels, as well as execution on key projects with specific focus on client utilization and satisfaction. Will develop project objectives and plans, as well as work with the Client and Sales organization to manage priorities and expectations.
Manage commercial software product development for multiple projects and strategic initiatives within GHX, from idea inception through initial release. The primary role of this position is to work with the management team, project managers, software engineers, design team, business analysts, quality assurance personnel, and third-party partners to define and deliver software products for the Healthcare IT space. Consequently, the usual activities of the position will include collaborating and coordinating the efforts of software development and delivery, collecting requirements, design work, creating documentation, managing alpha and beta rollouts, operational readiness and deploying a working system. Experience with managing major commercial software engineering projects in a complex, dynamic environment is required. This person must have the ability to perform planning for large enterprise initiatives/projects as well as manage all tasks required to meet stakeholder and business needs within budget and targeted deadlines. Knowledge of Healthcare IT is expected, and fundamentals of significant practiced experience of project/program management are required.
Principal duties and responsibilities:
Provides exceptional service to assigned accounts.
Leads implementation projects in accordance with the scope of work sold to the customer.
Develops, tracks, and reports against customer specific project plans.
Provides train-the-trainer customer education, as needed.
Assists customers with the deployment of GHX functionality.
Ensures customers receive value and achieves high degrees of utilization from GHX products and services.
Maintains and communicates project status, to include identifying risks and mitigation strategies.
Coordinates with other GHX departments and Solution Delivery staff members to ensure customer objectives are met.
Works towards operational excellence and continual quality improvement to drive an optimal GHX customer experience, as well as internal efficiency.
Participates with the development and maintenance of best practice implementation methodologies.
Lead cross-functional teams, including matrix reports of engineers, designers, product analysts, quality analysts and others as needed.
Work with management and senior staff members to help identify, develop, and manage a strategic plan for project(s) within Prodigo Solutions. Candidate will be expected to create deliverables to support the project proposal process and roadmap process.
Maintain current industry knowledge and trends, attending educational events and participates in committee work as appropriate.
Required Skills:
Customer-focused professional with a passion for excellence and extensive experience with healthcare IT implementation projects.
Exceptional client management, project management and interaction skills.
Self-motivation and a strong work ethic are essential to success.
Must possess outstanding communication, analytical, planning, coordination and negotiation skills, as well as a track record of developing and maintaining strong business relationships.
Demonstrated experience in Project Portfolio Management coordinating and delivering complex multi-site projects.
Demonstrated experience managing matrix reports, cross-functional teams including team members from multiple business units and different operational departments.
Proven ability to make and meet commitments under pressure.
The successful candidate will be a self-motivated independent thinker with high energy and drive, and demonstrated leadership, teambuilding, influencing, and communication skills.
Required Qualifications:
Bachelor's degree in a related field, or combination of education and equivalent work experience. Master's degree, preferred.
Proven history of success (typically 5+ years) in an implementation or project management role, preferably in a healthcare IT environment.
Basic understanding of healthcare supply chain and/or EDI concepts including data mapping and data interchange between systems.
Ability to configure applications, with knowledge of front-end business process applications.
Experience or competency to perform application training sessions to customer project teams, lead process and application training sessions.
Strong skills in Data Integration and/or Data Management.
Ability to manage data in Excel/import export.
Experience in one or more of the following applications: Materials Management, Purchasing, Accounting, G/L, Data Integration, and/or Data Management.
Strong knowledge of project management methodologies.
Experience with project reporting.
Ability to excel in a high-energy, collaborative team environment.
Excellent interpersonal, oral/written communication, organizational, analytical and problem-solving skills.
Ability to manage multiple priorities.
Dedication to customer service, with strong client management skills.
Ability to work with cross-functional teams and personnel at varying levels of the company and customer organizations.
Exceptional people and change management skills.
Proficiency in Microsoft Office applications (Word, PowerPoint, MS Project, and Excel)
Ability to work without direct supervision.
Superior organizational and problem-solving abilities.
Strong verbal, writing and presentation delivery skills.
Ability to travel up to 50%.
Estimated salary range: $68,300 - $80,000
The base salary range represents the anticipated low and high end of the GHX's salary range for this position. Actual salaries will vary and will be based on various factors, such as candidate's qualifications, skills, competencies and proficiency for the role. The base salary is one component of GHX's total compensation package for employees. Other rewards and benefits include: health, vision, and dental insurance, accident and life insurance, 401k matching, paid-time off, and education reimbursement, to name a few. To view more details of our benefits, visit us here: https://www.ghx.com/about/careers/
#LI-Remote #LI-KL
GHX: It's the way you do business in healthcare
Global Healthcare Exchange (GHX) enables better patient care and billions in savings for the healthcare community by maximizing automation, efficiency and accuracy of business processes.
GHX is a healthcare business and data automation company, empowering healthcare organizations to enable better patient care and maximize industry savings using our world class cloud-based supply chain technology exchange platform, solutions, analytics and services. We bring together healthcare providers and manufacturers and distributors in North America and Europe - who rely on smart, secure healthcare-focused technology and comprehensive data to automate their business processes and make more informed decisions.
It is our passion and vision for a more operationally efficient healthcare supply chain, helping organizations reduce - not shift - the cost of doing business, paving the way to delivering patient care more effectively. Together we take more than a billion dollars out of the cost of delivering healthcare every year. GHX is privately owned, operates in the United States, Canada and Europe, and employs more than 1000 people worldwide. Our corporate headquarters is in Colorado, with additional offices in Europe, Illinois, Florida, and Nebraska.
Disclaimer
Global Healthcare Exchange, LLC and its North American subsidiaries (collectively, "GHX") provides equal employment opportunities (EEO) to all employees and applicants for employment without regard to race, color, national origin, sex, sexual orientation, gender identity, religion, age, genetic information, disability, veteran status or any other status protected by applicable law. All qualified applicants will receive consideration for employment without regard to any status protected by applicable law. This EEO policy applies to all terms, conditions, and privileges of employment, including hiring, training and development, promotion, transfer, compensation, benefits, educational assistance, termination, layoffs, social and recreational programs, and retirement.

GHX believes that employees should be provided with a working environment which enables each employee to be productive and to work to the best of his or her ability. We do not condone or tolerate an atmosphere of intimidation or harassment based on race, color, national origin, sex, sexual orientation, gender identity, religion, age, genetic information, disability, veteran status or any other status protected by applicable law. GHX expects and requires the cooperation of all employees in maintaining a discrimination and harassment-free atmosphere. Improper interference with the ability of GHX's employees to perform their expected job duties is absolutely not tolerated.