Project Manager - Implementation Delivery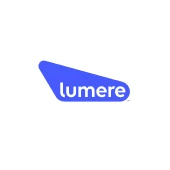 Lumere
Operations
Remote
Posted on Friday, September 1, 2023
The Project Manager will plan, direct, and coordinate project activities to ensure project and team objectives are accomplished within prescribed time frame and funding parameters. Coordinates cross-functional projects and assumes a leadership role in shaping priorities, setting and tracking schedules, driving issue resolution, and ensuring quality. Requires strong Project Management skills, a strong technical knowledge in software development, direct experience in leading the software development lifecycle, and a proven experience managing key customer relationships and project details.
Principal duties and responsibilities:
Works on Implementation Delivery project teams and leads implementation projects in the following areas:

Serves as the primary point of contact with key customers for implementation of GHX core products, leading coordination calls and aligning GHX activities with customer activities.
Leads and facilitates customer/project "kick off "session to review assumptions and customer expectations, gather requirements, educate customer on products and services, etc.
Identifies and schedules project deliverables, milestones and required tasks, providing early visibility to schedules/milestones that are at risk.
Manages and updates project plans and schedules for assigned projects and supports Scrum Team Leaders in doing the same across the project portfolio.
Directs and coordinates activities for project personnel to ensure project progresses on schedule.
Assists team members in completing customer defined deliverables and in producing key project artifacts to document the implementation.
Maintains product knowledge to increase efficiency in delivery of products and may even gain expertise to train customers on implemented solutions.
Assists the Scrum Team Leader with project best practices, techniques, and tools for project planning/prioritization, execution, project management, ongoing milestone/deliverable tracking, communication, and key performance metrics.
Required Qualifications:
Bachelor's degree and 3 or more years of experience participating on or leading project teams.
Experience with software development, implementation or integration projects either in a leadership role or as a major team contributor. Must have a basic understanding of the software implementation life cycle.
Knowledge of project management methods and processes and demonstrated success in delivering project scope on time and within budget.
Proven experience managing key customer relationships and projects.
Excellent facilitation, analytical and organizational skills.
Superior ability to multi-task, self-motivated and passionate about learning new technology.
Significant experience with MS Project, MS Excel, MS Word and MS PowerPoint.
Excellent written and verbal skills.
Ability to analyze and diagnose project performance problems and recommend effective corrective actions.
Ability to travel up to 50% annually.
Preferred Skills:
Certified Associate in Project Management (CAPM) Certification or equivalent preferred.
Experience managing multiple projects simultaneously, preferably in the technology or healthcare arena.
Healthcare technology implementation experience a plus.
Experience working in the practice of agile is a plus.
Estimated salary range: $75,000 - $100,000
The base salary range represents the anticipated low and high end of the GHX's salary range for this position. Actual salaries will vary and will be based on various factors, such as candidate's qualifications, skills, competencies and proficiency for the role. The base salary is one component of GHX's total compensation package for employees. Other rewards and benefits include: health, vision, and dental insurance, accident and life insurance, 401k matching, paid-time off, and education reimbursement, to name a few. To view more details of our benefits, visit us here: https://www.ghx.com/about/careers/
#LI-Remote #LI-KL
GHX: It's the way you do business in healthcare
Global Healthcare Exchange (GHX) enables better patient care and billions in savings for the healthcare community by maximizing automation, efficiency and accuracy of business processes.
GHX is a healthcare business and data automation company, empowering healthcare organizations to enable better patient care and maximize industry savings using our world class cloud-based supply chain technology exchange platform, solutions, analytics and services. We bring together healthcare providers and manufacturers and distributors in North America and Europe - who rely on smart, secure healthcare-focused technology and comprehensive data to automate their business processes and make more informed decisions.
It is our passion and vision for a more operationally efficient healthcare supply chain, helping organizations reduce - not shift - the cost of doing business, paving the way to delivering patient care more effectively. Together we take more than a billion dollars out of the cost of delivering healthcare every year. GHX is privately owned, operates in the United States, Canada and Europe, and employs more than 1000 people worldwide. Our corporate headquarters is in Colorado, with additional offices in Europe, Illinois, Florida, and Nebraska.
Disclaimer
Global Healthcare Exchange, LLC and its North American subsidiaries (collectively, "GHX") provides equal employment opportunities (EEO) to all employees and applicants for employment without regard to race, color, national origin, sex, sexual orientation, gender identity, religion, age, genetic information, disability, veteran status or any other status protected by applicable law. All qualified applicants will receive consideration for employment without regard to any status protected by applicable law. This EEO policy applies to all terms, conditions, and privileges of employment, including hiring, training and development, promotion, transfer, compensation, benefits, educational assistance, termination, layoffs, social and recreational programs, and retirement.

GHX believes that employees should be provided with a working environment which enables each employee to be productive and to work to the best of his or her ability. We do not condone or tolerate an atmosphere of intimidation or harassment based on race, color, national origin, sex, sexual orientation, gender identity, religion, age, genetic information, disability, veteran status or any other status protected by applicable law. GHX expects and requires the cooperation of all employees in maintaining a discrimination and harassment-free atmosphere. Improper interference with the ability of GHX's employees to perform their expected job duties is absolutely not tolerated.