Customer Success Manager IV (Supplier)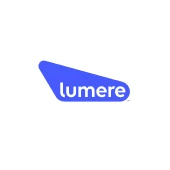 Lumere
Customer Service, Sales & Business Development
Remote
Posted on Wednesday, August 30, 2023
The Customer Success Manager IV will be responsible for the development and successful execution of customer specific account plans. The CSM will own driving an increase overall utilization of GHX solutions and services with their customer. The CSM is a master of industry, product, and process insight and will add customer value through business insight and best practice sharing. The Customer Success Manager will continuously improve satisfaction levels and ensure customer retention. The CSM will understand and document with their customers monthly, quarterly, yearly and multi-year goals. The CSM will constantly look for ways to improve their clients' business. The CSM own the identification of opportunities to upsell additional GHX products.
The CSM will work cross functionally within GHX to drive outcomes for the customer and cross functionally with their customers to provide value to individual contributors through executive leadership.
All the CSM's accounts should become reference accounts for GHX. The CSM will also identify all risk in their accounts, plan and execute cure plans, communications with and using internal resources as necessary.
This position will assist the Manager, Customer Success with special projects and team direction.
The ideal candidate has a passion for customer service and performance excellence. Self-motivation and a strong work ethic are essential to success. Additionally, the candidate must be an individual who has above average communication, analytic, problem solving, planning and coordination skills as well as the ability to develop and maintain strong business relationships and client trust.
Principle duties and responsibilities:
· Creates and implements account plans to drive outcomes for GHX products. Including discovery of customer needs, objectives, goals, KPI's, business drivers and organizational structure.
· Partners with clients to documents and reach all client goals. This includes tactical, technical and strategic work, with regular milestone checkpoints.
· Supports customer health by identifying potential risk or dissatisfaction and resolving both large and small risks.
· Educates customers on best practices, helps customer implement, assists in customer training either personally or by identifying internal resources.
· Partners with sales to ensure a seamless customer experience and a team that speaks with one voice to the customers.
· Partners with Service Delivery, Customer Support and Product Management to drive overall customer satisfaction
· Hunts for cross-sell opportunities
· Creates deep relationships at all levels of the customer organization
· Presents business reviews to customer, to track performance against goals, next steps, and future business and product changes.
· Represents the VOC to the product team, emphasizing and helping to prioritize changes to products that are most important to the client base.
· Identifies and encourages reference within assigned customer base.
· Demonstrates ability to apply creative solutions to broad array of customer issues
· Assists Manager with special projects and assignments
Required Skills:
· Proven ability to build trusted consultative relationships with clients at all levels of an organization
· Proven ability to identify opportunities within client organizations
· Proven ability to identify risk, create and execute mitigation plans to eliminate risks
· Excellent phone and onsite presence and strong written and verbal communication skills
· Analytical, detail oriented with strong project management skills
· Ability to manage large and varying workload effectively without support to overcome obstacles and meet deadlines.
Required Qualifications:
· Minimum 18 successful months in Customer Success Manager Role
· Strong knowledge of and user capability with all GHX products
· Minimum of 7 years in the Health Care field
· Experience working directly in healthcare supply chain, for a healthcare provider as a team lead
· Ability to manage special projects/assignments with limited direction
· Ability to assist Manager with team direction and questions
· Experience in one or more of the following applications; materials management, purchasing, data integration and/or data management, GPO Contracting, and Accounts Payable
· Customer facing interaction as needed and willingness to travel up to up to 50%
· Must be able to and be set-up for working from your own professional home office
The compensation range for the CSM IV is $87,400-$116,500
GHX: It's the way you do business in healthcare
Global Healthcare Exchange (GHX) enables better patient care and billions in savings for the healthcare community by maximizing automation, efficiency and accuracy of business processes.
GHX is a healthcare business and data automation company, empowering healthcare organizations to enable better patient care and maximize industry savings using our world class cloud-based supply chain technology exchange platform, solutions, analytics and services. We bring together healthcare providers and manufacturers and distributors in North America and Europe - who rely on smart, secure healthcare-focused technology and comprehensive data to automate their business processes and make more informed decisions.
It is our passion and vision for a more operationally efficient healthcare supply chain, helping organizations reduce - not shift - the cost of doing business, paving the way to delivering patient care more effectively. Together we take more than a billion dollars out of the cost of delivering healthcare every year. GHX is privately owned, operates in the United States, Canada and Europe, and employs more than 1000 people worldwide. Our corporate headquarters is in Colorado, with additional offices in Europe, Illinois, Florida, and Nebraska.
Disclaimer
Global Healthcare Exchange, LLC and its North American subsidiaries (collectively, "GHX") provides equal employment opportunities (EEO) to all employees and applicants for employment without regard to race, color, national origin, sex, sexual orientation, gender identity, religion, age, genetic information, disability, veteran status or any other status protected by applicable law. All qualified applicants will receive consideration for employment without regard to any status protected by applicable law. This EEO policy applies to all terms, conditions, and privileges of employment, including hiring, training and development, promotion, transfer, compensation, benefits, educational assistance, termination, layoffs, social and recreational programs, and retirement.

GHX believes that employees should be provided with a working environment which enables each employee to be productive and to work to the best of his or her ability. We do not condone or tolerate an atmosphere of intimidation or harassment based on race, color, national origin, sex, sexual orientation, gender identity, religion, age, genetic information, disability, veteran status or any other status protected by applicable law. GHX expects and requires the cooperation of all employees in maintaining a discrimination and harassment-free atmosphere. Improper interference with the ability of GHX's employees to perform their expected job duties is absolutely not tolerated.