Clinical Supply Chain Supervisor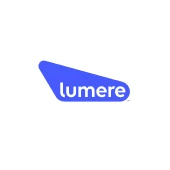 Lumere
People & HR, Operations
Durham, NC, USA
Posted on Tuesday, August 8, 2023
This role is responsible for leading the clinical 2-Bin Kanban team.
Minimum Job Qualifications:
Two years of healthcare supply experience in a hospital environment required.
One year of healthcare supply experience in hospital procedural environment preferred.
Business operations working within a hospital supply chain or direct ERP implementation and process experience in the healthcare industry
Business process requirement definition, software configuration, par optimization, testing and training
Excellent understanding of hospital supply and inventory management
Excellent knowledge of medical terminology
Excellent knowledge of 2-Bin Supply Chain optimization.
Excellent knowledge of designing, architecting, and building 2-Bin racks
Bachelor's degree in supply chain, Industrial Engineering, Nursing, Computer Science, or Information Technology
Ability to travel frequency to a client site up to 75% to 80% during a project
Job Specific and Unique Knowledge, Skills, and Abilities:
Able to manage and lead a team Clinical Inventory Leads and part time Clinical Inventory Specialist during the deployment of the GHX 2BIN system.
Able to effectively report progress, provide weekly KPIs and collaborate with GHX leadership.
Ability to resolve urgent and complex supply disruptions in a fast-paced hospital clinical procedure environment where urgent situations arise quickly and require immediate resolution.
Ability to analyze and adjust Kanban PAR levels to optimize the inventory efficiencies.
Able to work individually with minimal supervision and as part of a team.
Unrelentingly detail oriented, with the ability to multitask and prioritize work.
Ability to identify the level of urgency in responding to customer inquiries and escalate to leadership as needed.
Basic knowledge of inventory / distribution systems.
Possess technical skills to operate pc and use MS Office applications: Outlook, Excel, Word, Power Point and hand-held devices.
Possess interpersonal skills to interact with clinicians and other hospital personnel in fast paced, high stress environments.
Able to stand and sit for extended periods of time, crouch, push/pull, and lift up to 50 pounds unassisted (hospital environment – warehouse, clinical areas, etc.).
Essential Tasks and Responsibilities:
Participates in the coordination and implementation of item conversions and new Item adds with Supply Chain leadership, Supply Optimization team, Value Analysis, Strategic Sourcing and Clinical Leaders
Communicates with nursing representative concerning changes and updates to supply PAR levels.
Conducts expiration date checks on all stock items.
Supports a safe working environment including compliance with all regulatory requirements and all other hospital, state, and federal safety policies.
Knowledge of Two-Bin and Kanban supply management and replenishment
Knowledge of Perioperative Case Planning, Shortages, Picking, and Staging
Strong problem solving and troubleshooting aptitude and the ability to work independently
Excellent writing and presentation skills
Knowledge of central sterile process
Knowledge of vendor management inventory
EHR system knowledge
Knowledge of In-Hospital Pharmacy operations
Flexibility and self-learning ability
Responsible for working with Client clinical team
Responsible for physically configuring and building bin racking in Kanban locations
Responsible for applying bin/rack labeling as appropriate in Kanban locations
Responsible for placing racking in appropriate par locations
Responsible for transferring the product from the old storage location to new bins in Kanban locations

Estimated salary range: $62,700 - $78,300
The base salary range represents the anticipated low and high end of the GHX's salary range for this position. Actual salaries will vary and will be based on various factors, such as candidate's qualifications, skills, competencies and proficiency for the role. The base salary is one component of GHX's total compensation package for employees. Other rewards and benefits include: health, vision, and dental insurance, accident and life insurance, 401k matching, paid-time off, and education reimbursement, to name a few. To view more details of our benefits, visit us here: https://www.ghx.com/about/careers/
#LI-KL
GHX: It's the way you do business in healthcare
Global Healthcare Exchange (GHX) enables better patient care and billions in savings for the healthcare community by maximizing automation, efficiency and accuracy of business processes.
GHX is a healthcare business and data automation company, empowering healthcare organizations to enable better patient care and maximize industry savings using our world class cloud-based supply chain technology exchange platform, solutions, analytics and services. We bring together healthcare providers and manufacturers and distributors in North America and Europe - who rely on smart, secure healthcare-focused technology and comprehensive data to automate their business processes and make more informed decisions.
It is our passion and vision for a more operationally efficient healthcare supply chain, helping organizations reduce - not shift - the cost of doing business, paving the way to delivering patient care more effectively. Together we take more than a billion dollars out of the cost of delivering healthcare every year. GHX is privately owned, operates in the United States, Canada and Europe, and employs more than 1000 people worldwide. Our corporate headquarters is in Colorado, with additional offices in Europe, Illinois, Florida, and Nebraska.
Disclaimer
Global Healthcare Exchange, LLC and its North American subsidiaries (collectively, "GHX") provides equal employment opportunities (EEO) to all employees and applicants for employment without regard to race, color, national origin, sex, sexual orientation, gender identity, religion, age, genetic information, disability, veteran status or any other status protected by applicable law. All qualified applicants will receive consideration for employment without regard to any status protected by applicable law. This EEO policy applies to all terms, conditions, and privileges of employment, including hiring, training and development, promotion, transfer, compensation, benefits, educational assistance, termination, layoffs, social and recreational programs, and retirement.

GHX believes that employees should be provided with a working environment which enables each employee to be productive and to work to the best of his or her ability. We do not condone or tolerate an atmosphere of intimidation or harassment based on race, color, national origin, sex, sexual orientation, gender identity, religion, age, genetic information, disability, veteran status or any other status protected by applicable law. GHX expects and requires the cooperation of all employees in maintaining a discrimination and harassment-free atmosphere. Improper interference with the ability of GHX's employees to perform their expected job duties is absolutely not tolerated.