Associate Field Manager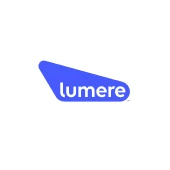 Lumere
Administration
Remote
Posted on Friday, August 4, 2023
Primary Purpose and Function:
The Associate Field Manager is responsible for assisting with the overall management of the physical inventory count process for all inventory service lines, clinical, pharmacy, perpetual, asset, and instrument; including but not limited to client relationship management, count accuracy, data transmission and management, staff assignment, overall on-site staff.
Responsibilities
Facilitate the Assistant

Field Managers

and Inventory Counters

in the completion of inventory projects and duties.

Assess the client organization for additional business opportunities not limited to inventory only but also other company offerings.

Analyze

& resolve staff problems




Assist

inventory staff to obtain top quality workmanship, efficiency, employee satisfaction, morale, communication, commitment,

teamwork,

and pride.
Relate to the public and to customers in a professional,

courteous,

and respectful manner, appropriately responding to their needs.

Follows company procedures,

guidelines,

and standards in the areas of customer service, utilization of company equipment and internet usage.

Maintains a high level of competency in utilizing technology to facilitate inventory data capture including but not limited to HITS application, internet usage, MS Office software, etc.

Attends staff and training meetings for ongoing updates related to Field Operations.
Keeps immediate superior promptly and fully informed of all problems or unusual matters of significance and takes prompt corrective action where necessary or suggest alternative courses of action which may be taken.

Performs other duties as assigned.

This role will frequently

function

in the capacity of the Field Manager

as the on-site project lead

.
Act as liaison with on-site client contact. Provide client with anticipated inventory schedule and negotiating access as needed. Timely, complete and thoughtful communication (both in writing and verbally) is critical in establishing strong client relationships.

Recognize and communicate to Inventory Services management any problems while on client site, such as employee issues and/or client concerns.
Suggest and initiate personnel actions (counseling), such as attendance or performance issues as directed by Management or Human Resources.

Follow

s

Inventory Field Manager procedures and protocols as set forth in job orientation and training.
Requirements:
A combination of a high school education and experience may be considered as an equivalent substitute for a post-secondary education.
1-

2 years of successful management experience in a diverse and dynamic environment is

required

. Prior inventory or supply chain experience is preferred.

Versatility, flexibility, and a willingness to work within constantly changing priorities with enthusiasm.

Ability to effectively communicate with people at all levels and from various backgrounds.

Must possess excellent customer service skills. Excellent verbal and written communication skills are essential.

Must maintain confidentiality related to personnel or financial information shared in the performance of the core responsibilities of the position.
Acute attention to detail with a commitment to excellence and high standards.

Strong organizational skills; able to manage priorities and workflow.

Ability to work independently and as a member of various teams and committees.

Current state issued Driver's License with clean driving record is required.
Competencies:
Leadership – recruit, develop and grow the talent required to meet today's needs and become the future bench strength of the organization

Time Management – effectively set goals (team/individual), prioritize, and delegate appropriately to drive maximum performance (team/individual)

Strong Relationship Building Skills – quickly identify and develop strategic relationships (internally and externally) to best achieve shared results

Collaborative Attitude – must work well in a team environment
Effective Communication – articulate thoughts and express ideas effectively using oral, written, visual and non-verbal communication skills to multiple levels of leadership with customers and internal teams

Problem Solving - turn customer needs and challenges into opportunities to discover

new solutions

and build the Count brand

Flexibility – adapt well in a fast paced, growing, and innovative environment. Must be able to adjust to changes in both internal and external customer needs
Physical Demands:
This position requires up to 95% travel. Majority of the travel is outside the local area and overnight. While performing the duties of this job, the employee is frequently required to do the following:
Stand and/or sit for prolonged periods

Walking for prolonged periods

Stooping and/or reaching to count products and/or handle equipment

Perform some repetitive motion activities
Understand and respond to a diverse population.

Ability to lift to 75 lbs. routinely

.
The compensation range for this role is $45,500-$56,700
GHX: It's the way you do business in healthcare
Global Healthcare Exchange (GHX) enables better patient care and billions in savings for the healthcare community by maximizing automation, efficiency and accuracy of business processes.
GHX is a healthcare business and data automation company, empowering healthcare organizations to enable better patient care and maximize industry savings using our world class cloud-based supply chain technology exchange platform, solutions, analytics and services. We bring together healthcare providers and manufacturers and distributors in North America and Europe - who rely on smart, secure healthcare-focused technology and comprehensive data to automate their business processes and make more informed decisions.
It is our passion and vision for a more operationally efficient healthcare supply chain, helping organizations reduce - not shift - the cost of doing business, paving the way to delivering patient care more effectively. Together we take more than a billion dollars out of the cost of delivering healthcare every year. GHX is privately owned, operates in the United States, Canada and Europe, and employs more than 1000 people worldwide. Our corporate headquarters is in Colorado, with additional offices in Europe, Illinois, Florida, and Nebraska.
Disclaimer
Global Healthcare Exchange, LLC and its North American subsidiaries (collectively, "GHX") provides equal employment opportunities (EEO) to all employees and applicants for employment without regard to race, color, national origin, sex, sexual orientation, gender identity, religion, age, genetic information, disability, veteran status or any other status protected by applicable law. All qualified applicants will receive consideration for employment without regard to any status protected by applicable law. This EEO policy applies to all terms, conditions, and privileges of employment, including hiring, training and development, promotion, transfer, compensation, benefits, educational assistance, termination, layoffs, social and recreational programs, and retirement.

GHX believes that employees should be provided with a working environment which enables each employee to be productive and to work to the best of his or her ability. We do not condone or tolerate an atmosphere of intimidation or harassment based on race, color, national origin, sex, sexual orientation, gender identity, religion, age, genetic information, disability, veteran status or any other status protected by applicable law. GHX expects and requires the cooperation of all employees in maintaining a discrimination and harassment-free atmosphere. Improper interference with the ability of GHX's employees to perform their expected job duties is absolutely not tolerated.