Two-Bin Inventory Specialist - Durham, NC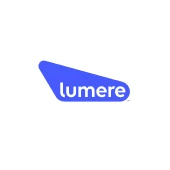 Lumere
Durham, NC, USA
Posted on Saturday, July 29, 2023
The Inventory Specialist, Two-Bin is responsible for installing the 2-Bin Kanban project supply chain lines as directed by the supervisor. Including but not limited to assembling and adjusting inventory storage racks, accurately and efficiently counting and stocking consumable medical/surgical supplies, pharmaceuticals, surgical implants, instruments or other hospital assets as directed. This is a temporary position that may require travel.
This role is hourly, temporary and is a longer-term project with an expected duration of up to one year. This role is required to be on-site in the Durham area and is not a remote role.
This role requires the following vaccines:
COVID 19, TB Test, MMR, Varicella, Flu Vaccine
Essential Functions and Responsibilities:
Assemble/Disassemble and adjust inventory storage racks, carts and shelving to be used for supplies

Installing carts to each par location

Organize and stock inventory shelving, as directed by supervisor and hospital staff teams

Read data for supplies description, item number, par and unit of measurement (uom)
Picking 1 each of supplies for each par location and label with temporary label
Binning and staging supplies on carts with appropriate bin size and label
Labeling bins and carts

Accurately and efficiently capture inventory count data in the HITS program, utilizing Excel or on paper count sheets as instructed by the Team Leader or other Inventory Management
Regularly communicate with Team Leader regarding any issues with the HITS program and/or the computer equipment
Follow procedures and protocols as set forth in job orientation and training
Follows company procedures, guidelines, and standards in the areas of customer service, utilization of company equipment and internet usage
Maintains a high level of competency in utilizing technology to facilitate inventory data capture including but not limited to the HITS application
Attends staff and training meetings for ongoing updates related to Field Operations
Communicates with Team leader daily to troubleshoot challenges
Collaborates daily with various teams while working on projects
Required Qualifications:
High school education, GED or equivalent combination of education and experience
Must be able to meet required standards to work within a hospital - including background check, drug test and medical vaccinations.
State Issued Driver's License and clean driving record preferred in addition to reliable transportation and the ability to travel
Must possess a mobile phone to be able to use company apps for timekeeping purposes
Must present a professional appearance
Ability to work independently and as a member of various teams
Acute attention to detail
Versatility, flexibility, and a willingness to work within constantly changing priorities
Must be able to speak, read, write, and understand the primary English language
The Clinical Inventory Specialist may require frequent travel
Preferred Qualifications:
Medical and/or pharmaceutical product knowledge
1 year of inventory count or supply chain experience is preferred
While performing the duties of this job, the employee is frequently required to do the following:
May travel extensively to US based hospitals
Stand and/or sit for prolonged periods
Walking for prolonged periods
Stooping and/or reaching to count products and/or handle equipment
Perform some repetitive motion activities
Understand and respond to a diverse population
Ability to lift to 50lbs
The compensation for the Clinical Inventory Specialist can range from $15.00-18.00 per hour.

The base hourly range represents the anticipated low and high end of GHX's salary range for this position. Actual salaries will vary and will be based on various factors, such as candidate's qualifications, skills, competencies and proficiency for the role. The base salary is one component of GHX's total compensation package for employees. Other rewards and benefits include: Employee Assistance Plan (EAP), life insurance, and 401k matching.
GHX: It's the way you do business in healthcare
Global Healthcare Exchange (GHX) enables better patient care and billions in savings for the healthcare community by maximizing automation, efficiency and accuracy of business processes.
GHX is a healthcare business and data automation company, empowering healthcare organizations to enable better patient care and maximize industry savings using our world class cloud-based supply chain technology exchange platform, solutions, analytics and services. We bring together healthcare providers and manufacturers and distributors in North America and Europe - who rely on smart, secure healthcare-focused technology and comprehensive data to automate their business processes and make more informed decisions.
It is our passion and vision for a more operationally efficient healthcare supply chain, helping organizations reduce - not shift - the cost of doing business, paving the way to delivering patient care more effectively. Together we take more than a billion dollars out of the cost of delivering healthcare every year. GHX is privately owned, operates in the United States, Canada and Europe, and employs more than 1000 people worldwide. Our corporate headquarters is in Colorado, with additional offices in Europe, Illinois, Florida, and Nebraska.
Disclaimer
Global Healthcare Exchange, LLC and its North American subsidiaries (collectively, "GHX") provides equal employment opportunities (EEO) to all employees and applicants for employment without regard to race, color, national origin, sex, sexual orientation, gender identity, religion, age, genetic information, disability, veteran status or any other status protected by applicable law. All qualified applicants will receive consideration for employment without regard to any status protected by applicable law. This EEO policy applies to all terms, conditions, and privileges of employment, including hiring, training and development, promotion, transfer, compensation, benefits, educational assistance, termination, layoffs, social and recreational programs, and retirement.

GHX believes that employees should be provided with a working environment which enables each employee to be productive and to work to the best of his or her ability. We do not condone or tolerate an atmosphere of intimidation or harassment based on race, color, national origin, sex, sexual orientation, gender identity, religion, age, genetic information, disability, veteran status or any other status protected by applicable law. GHX expects and requires the cooperation of all employees in maintaining a discrimination and harassment-free atmosphere. Improper interference with the ability of GHX's employees to perform their expected job duties is absolutely not tolerated.