Sr. Process Automation Product Manager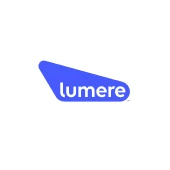 Lumere
Product
Remote
Posted on Saturday, July 1, 2023
Senior Process Automation Product Manager will report to Director – Automation & Scalability with responsibility for building a global Process Automation roadmap and work with cross-functional teams to identify and recommend programs that would best leverage these automation efforts. This role will work closely with GHX Software Development (IPA), Artificial Intelligence/Data Science (AI/DS) and other technology teams as well as Business/Process owners to identify new automation opportunities and project manage the automation product lifecycle of ideation to implementation.
Key Responsibilities:
Design and implement a Process Automation roadmap across horizontal and vertical functions that incorporates Customer Experience, Cost Savings/Avoidance, Quality and Risk considerations.
Manages all aspects of the Process Automation program that would lead to superior process streamlining using relevant technology in a high availability SaaS operating environment.
Provide innovative leadership for strengthening the framework for driving strategic Process Automation initiatives across the organization.
Represents the Process Automation function effectively within the company with a full appreciation of the pivotal contribution to profitability made by the area but equally the need to partner with other groups to deliver a flawless customer experience.
Conduct the regular monthly Process Automation Steering Committee meetings and report/communicate project status, prioritized risks / impediments to achieving business (cost savings & efficiency) objectives.
Participates and represents Process Automation function in OneGHX related POD meetings.
Ensures optimal coordination and balance between strategy, planning, and day-to-day operational execution; identifies trends and work with appropriate teams to advance process automation and resultant positive customer impact.
Responsible for working closely with Business/Process owners to define opportunities & track the savings from process automation
Continuously strengthen the operating framework for the Process Automation program and implement any best practices from Global Standards & Frameworks such as TQM, KCS, Agile and DevOps.
Maintains professional and technical knowledge by attending educational workshops; reviewing professional publications; establishing personal networks; participating in professional societies.
Key Duties:
Establish and monitor the functioning of the Process Automation POD.
Work with Business/Process owners to develop Business Cases for project approval using ROI, project prioritization, and pipeline management.
Conduct weekly meetings with IPA, AI/DS, Finance, and relevant business/process owners to ensure close coordination of all development efforts through status updates, project identification, discussion of user stories, backlog prioritization & pipeline management.
Reporting and publishing metrics (from Kibana & other sources) & other business review materials in Workboard, MBR/Board Presentations and for Process Automation Steering Committee meetings.
Responsible for working closely with Finance (Single Source of Truth), PMO, and Business/Process owners to define & track savings, efficiencies/gains from process automation efforts.
Ensure the UAT process is effectively managed with active participation by the Business/Process Owners, their teams, and related Product Managers.

Monitor and manage Automation Hub®, as the idea intake process for all use cases, project prioritization, pipeline management and reporting.
Promote and manage the RPA Citizen Developer Initiative across GHX (encouraging desktop automation). Conduct and facilitate cohort meetings of Cit. Dev. Developers and solicit participation from Technical Account Manager of vendor (UiPath & others) organization for support.
Work on and reconcile quarterly objectives with key results (OKRs) to track priorities and targeted business (cost savings & efficiency) outcomes.

Maintain an external network to explore evolving trends and technology; analyze digital tools that can be implemented to drive up value.
Analyze operational, financial and customer related data for continuously improving the delivery against commitments by the Process Automation function.
Partner with cross-functional teams to review alignment and execution of the Process Automation strategy and efforts.
Ensure active use of Confluence for all Process Automation related documentation.
Coordination with external vendors, as needed.
Required Education, Certifications, and Experience:
MBA/Engineering Degree in any discipline
10+ years of combined technical Program, Product, and Project Management experience managing automation projects.
Self-driven with ability to think strategically and work with great attention to detail.
Skilled in presentation creation, leading meetings, setting agendas, driving decisions, and collaborating with cross-functional teams.
Strong understanding of the Business Process operating environment and the key levers to enhance performance and achieve client and financial targets.
Preferred Qualifications:
Certifications in: PMI, RPA, Knowledge Center Support and Agile.
Healthcare or Supply Chain experience
Key Differentiators:
Demonstrates Thought Leadership and ability to understand & resolve customer related issues as well as business challenges.
Operates with a sense of urgency and is an effective leader and influencer in a complex, matrixed organization.
The Perfect Candidate:
Has experience building a global automation program with capabilities to drive projects from ideation to production and tracking the budgeted vs plan savings:

Enterprise Automation (Cross-Department)
Process Automation (Departmental Automation)
Task Automation (Desktop Automation)

Is familiar with Automation Hub® and Citizen Developer tools (UiPath).
Has Strong project management capabilities with six-sigma® experience and a continuous improvement mindset.
Has a good working knowledge of writing a business case with ROI calculation (based on hard and soft (avoidance) savings) for automation projects.
Possesses product development knowledge to be able to work with and push for deeper product understanding from Product/Process Owners, IPA, and AI/DS teams.
Is comfortable creating and presenting program updates to leadership.
Estimated salary range: $105,500 - $140,600
The base salary range represents the anticipated low and high end of the GHX's salary range for this position. Actual salaries will vary and will be based on various factors, such as candidate's qualifications, skills, competencies and proficiency for the role. The base salary is one component of GHX's total compensation package for employees. Other rewards and benefits include: health, vision, and dental insurance, accident and life insurance, 401k matching, paid-time off, and education reimbursement, to name a few. To view more details of our benefits, visit us here: https://www.ghx.com/about/careers/
#LI-Remote #LI-KL
GHX: It's the way you do business in healthcare
Global Healthcare Exchange (GHX) enables better patient care and billions in savings for the healthcare community by maximizing automation, efficiency and accuracy of business processes.
GHX is a healthcare business and data automation company, empowering healthcare organizations to enable better patient care and maximize industry savings using our world class cloud-based supply chain technology exchange platform, solutions, analytics and services. We bring together healthcare providers and manufacturers and distributors in North America and Europe - who rely on smart, secure healthcare-focused technology and comprehensive data to automate their business processes and make more informed decisions.
It is our passion and vision for a more operationally efficient healthcare supply chain, helping organizations reduce - not shift - the cost of doing business, paving the way to delivering patient care more effectively. Together we take more than a billion dollars out of the cost of delivering healthcare every year. GHX is privately owned, operates in the United States, Canada and Europe, and employs more than 1000 people worldwide. Our corporate headquarters is in Colorado, with additional offices in Europe, Illinois, Florida, and Nebraska.
Disclaimer
Global Healthcare Exchange, LLC and its North American subsidiaries (collectively, "GHX") provides equal employment opportunities (EEO) to all employees and applicants for employment without regard to race, color, national origin, sex, sexual orientation, gender identity, religion, age, genetic information, disability, veteran status or any other status protected by applicable law. All qualified applicants will receive consideration for employment without regard to any status protected by applicable law. This EEO policy applies to all terms, conditions, and privileges of employment, including hiring, training and development, promotion, transfer, compensation, benefits, educational assistance, termination, layoffs, social and recreational programs, and retirement.

GHX believes that employees should be provided with a working environment which enables each employee to be productive and to work to the best of his or her ability. We do not condone or tolerate an atmosphere of intimidation or harassment based on race, color, national origin, sex, sexual orientation, gender identity, religion, age, genetic information, disability, veteran status or any other status protected by applicable law. GHX expects and requires the cooperation of all employees in maintaining a discrimination and harassment-free atmosphere. Improper interference with the ability of GHX's employees to perform their expected job duties is absolutely not tolerated.