Senior Analyst, Financial Planning & Analysis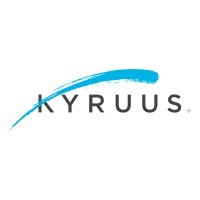 Kyruus
IT, Accounting & Finance
Boston, MA, USA · Remote
Posted on Thursday, May 18, 2023
Kyruus' mission is to connect people to the right care, in pursuit of our vision: a better healthcare system- one that's transparent and accessible- where everyone gets the care they need. At Kyruus, our values are at the heart of everything we do:
We care deeply
– We do the right thing even if it's the harder thing.
We are fiercely driven
– We harness our curiosity to pursue continuous improvement and create simple solutions to complex problems.
We lead with respect
– We celebrate the individual traits that make each of us unique and seek out diverse voices to listen and learn.
We are accountable
– We do what we promise for each other and our customers.
Here's what that would mean for you in the
Senior Analyst, FP&A
role.
Care:
You care about shaping, building, and managing the financial reporting function of the company.
Driven:
You are driven to improve the internal processes of the finance team and continue to find new ways to increase the value the FP&A team brings to the organization.
Respect:
You respect the value each member of the team brings and strive to be a collaborative new member of the organization.
Accountable:
You are accountable for reporting our financials both internally and externally accurately and with an extremely high attention to detail. Become the last line of defense for the numbers we present broadly.
What you will do in a Senior Analyst, FP&A role at Kyruus:
You'll own core budgeting and forecasting infrastructure and monthly variance analysis using our Workday Adaptive Financial Planning software.
You'll own the analysis of variance to plan and proactive identification of potential risks and opportunities.
You'll own preparation of accurate and professional reporting for internal and external purposes.
You'll own partnering with management and stakeholders to define and track KPIs and other success metrics.
You'll own the development of business analytics and modeling to inform company strategy and capital allocation. Examples are Unit Economics, SaaS efficiency, Long-term P&L, PS Utilization, and Expense Optimization.
You'll maintain corporate records and own several initiatives within financial planning and operations.
You'll contribute and share content for board meetings.
You'll analyze SaaS business models and key performance metrics.
You'll continuously improve all financial processes and workflows, including leveraging software tools to drive accuracy and efficiency.
You'll partner with Sales Operations to track our closed deals and sales pipeline.
You'll work on new vendor intake and renewal of vendor contracts that align with our budgeted spend.
You'll report to the Director, Financial Planning and Analysis in the Finance department within the General & Administrative division.
How You Can Grow
Kyruus will bring you through an onboarding process that is both structured and self-guided, designed to enable connection and productivity as you learn more about our company, functions and products. Additionally, we have a culture of feedback, inclusive of our performance review process that provides you with the coaching, resources and opportunities to help you learn and grow with us.
Kyruuvians in the Senior Analyst, FP&A role can move in a more linear career path to a Manager, FP&A position. From there, you could move into a Senior Manager level role or explore a management position within the Finance vertical.
Kyruus also loves to see an internal transfer. If a linear career path is not what you're looking for, you can work with your manager and HR to explore lateral moves to other parts of the organization as you continue to grow with us.
What you will bring:
You'll have 3+ years in FP&A/corporate Finance or other relevant finance positions
Apply your GAAP accounting principles to your work
Possess a foundation with advanced Excel and Powerpoint skills.
You'll Enhance our Workday Adaptive Financial Planning software, eventually becoming an expert in the tool. Prior experience is a big plus.
Workday Adaptive Financial Planning software experience is required
You have a strong ability to manage multiple projects at once; whether it is daily tasks, business development activities, quarterly board reporting or due diligence with outside firms.
Complete projects in a timely manner without sacrificing accuracy.
Equal Opportunity Employer
Kyruus is dedicated to providing equal employment opportunities (EEO) to all employees and applicants for employment without regard to race, color, religion, sex, gender, national origin, citizenship, age, disability, sexual orientation, genetic information. We will not discriminate, in any employment decision, against any individual or group on the basis of race, color, religion, sex, gender, national origin, citizenship, age, disability, sexual orientation, genetic information, or veterans/national guard/military reserve status. This shall be done in compliance with all applicable federal, state, and local laws in every location in which Kyruus has facilities.