Project Specialist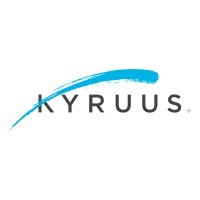 Kyruus
Remote · Boston, MA, USA
Posted on Saturday, April 8, 2023
Kyruus' mission is to connect people to the right care, in pursuit of our vision: a better healthcare system- one that's transparent and accessible- where everyone gets the care they need. At Kyruus, our values are at the heart of everything we do:
We care deeply
– We do the right thing even if it's the harder thing.
We are fiercely driven
– We harness our curiosity to pursue continuous improvement and create simple solutions to complex problems.
We lead with respect
– We celebrate the individual traits that make each of us unique and seek out diverse voices to listen and learn.
We are accountable
– We do what we promise for each other and our customers.
Here's what that would mean for you in the
Project Specialist
role.
Care
: You care about optimizing delivery - both from the perspective of our internal teams and the customer experience
Driven
: You are driven to reach or surpass goals and find creative ways to accomplish them
Respect
: You are respectful of the varying opinions and perspectives of those around you and our multiple stakeholders; we carefully weigh inputs before making a final decision
Accountable
: You are accountable to your commitments - what you say you'll complete gets done in a timely manner
What you will do in a Project Specialist role at Kyruus:
You'll work in partnership with various teams both inside and outside the Client Delivery organization.
You'll be the heartbeat of the team by tracking progress to goals, running various reports and keeping internal teams on track.
You'll work heavily with Atlassian (i.e., JIRA/Confluence): creating and/or monitoring dashboards, bulk ticket uploading (or other/similar data entry/validation), and query creation
You'll have a safe space to make creative recommendations for improvements and actively help us to fix inefficiencies.
You'll document various parameters around processes and workflows to increase clarity across and beyond the immediate team.
You'll effectively triage various client questions or requests: following triage guides (or creating them) to expedite solutions or results.
You'll report to the Lead Program Manager in the Client Services Department within the Delivery & Operations Division.
How You Can Grow:
Kyruus will bring you through an onboarding process that is both structured and self-guided, designed to enable connection and productivity as you learn more about our company, functions and products. Additionally, we have a culture of feedback, inclusive of our performance review process that provides you with the coaching, resources and opportunities to help you learn and grow with us.
Kyruuvians in the Project Specialist role can move in a more linear career path to a Senior Project Specialist position. From there, you could move into a Program Manager or team lead role.
Kyruus also loves to see an internal transfer. If a linear career path is not what you're looking for, you can work with your manager and HR to explore lateral moves to other parts of the organization as you continue to grow with us.
What you will bring:
You'll be computer savvy, resulting in your ability to effectively use technology and to quickly learn new programs/software/tools, where applicable, utilizing Macs.
A curiosity and desire to understand, grow your knowledge, and be comfortable asking questions and digging into problem solving.
We don't expect you to walk in knowing it all, but expect that you will hold a high level of organization, meticulously documenting and storing the information and training provided.
Motivation and strong appetite to work independently to make progress, while raising a hand when you need help.
Hiring Process
You will start with an initial call with a recruiter to learn more about us and allow us to learn more about your experience and interests.
Next step is some light homework: just some basics to give us a better idea of your technical aptitude and abilities.
From there, you'll meet with various members of the Client Delivery team to get a better perspective of what we do, challenges we face/solve and what the role would entail. We want you to walk in on day 1 with a clear understanding of what will be expected from the role (and where there may be purposeful ambiguity)
Equal Opportunity Employer
Kyruus is dedicated to providing equal employment opportunities (EEO) to all employees and applicants for employment without regard to race, color, religion, sex, gender, national origin, citizenship, age, disability, sexual orientation, genetic information. We will not discriminate, in any employment decision, against any individual or group on the basis of race, color, religion, sex, gender, national origin, citizenship, age, disability, sexual orientation, genetic information, or veterans/national guard/military reserve status. This shall be done in compliance with all applicable federal, state, and local laws in every location in which Kyruus has facilities.