Phlebotomist/Practice Coordinator (Float)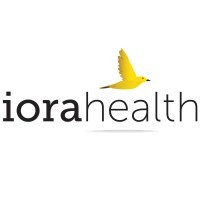 Iora Health
Missouri, USA
Posted on Saturday, November 18, 2023
One Medical is a primary care solution challenging the industry status quo by making quality care more affordable, accessible and enjoyable. But this isn't your average doctor's office. We're on a mission to transform healthcare, which means improving the experience for everyone involved - from patients and providers to employers and health networks. Our seamless in-office and 24/7 virtual care services, on-site labs, and programs for preventive care, chronic care management, common illnesses and mental health concerns have been delighting people for the past fifteen years.
In February 2023 we marked a milestone when One Medical joined Amazon. Together, we look to deliver exceptional health care to more consumers, employers, care team members, and health networks to achieve better health outcomes. As we continue to grow and seek to impact more lives, we're building a diverse, driven and empathetic team, while working hard to cultivate an environment where everyone can thrive.
The Opportunity
As a Phlebotomist/Practice Coordinator, internally known as a Lab Services Specialist/Member Support Specialist, you'll provide an exceptional experience for our patients and help them accomplish an important part of their care journey by providing venipuncture as well as other clinical support services. Reporting to the Office Manager and collaborating closely with our diverse team of providers and administrative assistants, you'll be an integral part of our patient's primary care team both on a local office level and as a part of your larger district. You'll utilize the highest quality standards to perform specimen collections and processing, while providing a personalized and calming experience for our patients. You will use a growth mindset to navigate the rapidly changing technology and workflows that keep us on the forefront of modern day healthcare, all while providing best in class, human-centered care to our patients.
You are a strong team player and use your innovative problem solving skills to tackle various tasks and challenges. You combine excellent specimen collection technique with tactful interpersonal skills during every interaction with your patients. You have an unwavering drive to help and serve others and create amazing moments for our members and teammates. If this sounds like you, we would love to connect.
What you'll work on:
Provide best in class venipuncture services on a population ranging from pediatrics to geriatrics

Perform and assist with extended scope duties such as, but not limited to non-blood specimen collection, EKGs/ECGs, vitals,

ear lavages, vaccines, PPD tests, and swabs

Maintain high standards of in-office care through proper specimen labeling, handling and processing, inventory upkeep, and tool sterilization

Continue to care for our members beyond the lab room by answering patient messages, following up on lab cases and assisting our providers and virtual medical team with clerical duties such as, but not limited to biometric screening forms, medical record and consult review, billing inquiries, and DOH reporting

Master our technology suite including, but not limited to Slack, G-suite, Zoom, and our Electronic Medical Record System 1Life

, in order to interact with team members and complete daily work
What you'll need:
At least 6 months of experience practicing phlebotomy outside of a training/externship environment

Strong written and verbal communication skills

A High School Diploma or equivalent

Proficiency in computer technology such as typing, navigating the internet and using multiple software systems simultaneously

Experience working on collaborative, diverse, multi-disciplinary teams (additional experience with remote teams a plus)

A proven ability to display confidence and instill trust during the collection process while delivering individualized, human-centered, customer-focused care

A proven track record of persisting through change, consistently stepping up to take action on challenges, and learning quickly and effectively when faced with new situations or tasks

Phlebotomy certification preferred

Experience with extended scope care including but not limited to non-blood specimen collection and processing, EKGs/ECGs, vitals,

ear lavages, vaccines, PPD tests, and swabs preferred
Benefits designed to aid your health and wellness:
Taking care of you today
Paid sabbatical after 5 and 10 years

Employee Assistance Program - Free confidential advice for team members who need help with stress, anxiety, financial planning, and legal issues

Competitive Medical, Dental and Vision plans

Free One Medical memberships for yourself, your friends and family

Pre-Tax commuter benefits

PTO cash outs - Option to cash out up to 40 accrued hours per year

Competitive salary: starts at $19.00hr
Protecting your future for you and your family
401K match

Credit towards emergency childcare

Extra contributions toward maternity and paternity leave

Paid Life Insurance - One Medical pays 100% of the cost of Basic Life Insurance

Disability insurance - One Medical pays 100% of the cost of Short Term and Long Term Disability Insurance
This is a full time position (40 hrs/week) with 8 hr shifts generally taking place between 7:30am-7:30pm based in Kansas City, MO. Flex Lab Services Specialists lend support to multiple One Medical locations in a market and location and schedules are subject to change.
One Medical is an equal opportunity employer, and we encourage qualified applicants of every background, ability, and life experience to contact us about appropriate employment opportunities.

One Medical participates in E-Verify and will provide the federal government with your Form I-9 information to confirm that you are authorized to work in the U.S. Please refer to the E-Verification Poster (English/Spanish) and Right to Work Poster (English/Spanish) for additional information.