High Risk RN Care Coordinator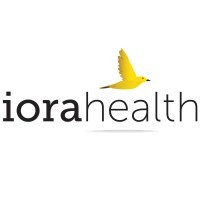 Iora Health
Atlanta, GA, USA
Posted on Monday, October 23, 2023
One Medical is a primary care solution challenging the industry status quo by making quality care more affordable, accessible and enjoyable. But this isn't your average doctor's office. We're on a mission to transform healthcare, which means improving the experience for everyone involved - from patients and providers to employers and health networks. Our seamless in-office and 24/7 virtual care services, on-site labs, and programs for preventive care, chronic care management, common illnesses and mental health concerns have been delighting people for the past fifteen years.
In February 2023 we marked a milestone when One Medical joined Amazon. Together, we look to deliver exceptional health care to more consumers, employers, care team members, and health networks to achieve better health outcomes. As we continue to grow and seek to impact more lives, we're building a diverse, driven and empathetic team, while working hard to cultivate an environment where everyone can thrive.
About Us
One Medical Seniors is a network of primary care practices where we take the time to know our patients as true individuals, and proactively provide the care, support, and inspiration they need to live their best life. We created a high-impact relationship based care model that particularly benefits adults on Medicare and those who might need more attention. Our care model changes everything - the team, outcome-focused payment, customer service, and the technology that supports our care. Our practices offer smaller panel sizes, no billing or coding, and the opportunity to lead systemic change in health care delivery while working with a true team. One Medical Seniors wants to restore humanity to healthcare, for both patients and team members.
The Opportunity
We are seeking a full time Registered Nurse experienced in complex care / case management to join our One Medical at Home program within the High Risk Care Programs. This is a virtual/remote role and serves patients within multiple states/ markets. Candidates should live within a commuting distance of a Georgia One Medical At Home service areas as well as the Senior Health practices near Atlanta, GA.
The High Risk Care Coordinator will serve as a key member of the One Medical at Home team, playing a critical role with other members of the clinical team (providers, health coaches, Social Workers, Behavioral Health Specialists) to provide accessible, comprehensive, coordinated care based on longitudinal healing relationships. The Nurse's primary responsibilities center around the delivery of clinical nursing care, patient education, and achieving continuous excellence, through partnering with high risk/ complex care patients, their caregivers, and varied healthcare providers in managing chronic conditions and care transitions.
What You Will Work On
Longitudinal Complex Care Management:

Establish effective virtual, clinically engaged relationships, to proactively manage a panel of 150-300 patients with complex, chronic medical conditions to monitor for self-management, reinforce disease management, and identify early need for appropriate clinical intervention.
Use patient centered communication skills and health behavior change strategies (e.g. Motivational Interviewing; action plans/SMART goals) to support patients and reduce the need for emergency care or acute care admissions
Create patient-centered care plans and ensure all identified High Risk Patients have accurate and up-to-date nursing care plans, with clear next steps/follow-up outlined.
Through teaching, coaching and engagement, increase patient's self-efficacy, including understanding of their conditions, treatment adherence, and basic chronic disease.
Serve as the primary liaison between partner providers and the patients' primary care physician (PCP) team during times of transition, engaging in care planning, medication reconciliation, pre- and post-discharge planning, and facilitating safe handoffs of care.
Triage:

Serve as the primary point of contact for patients seeking clinical support to help the High Risk Care Team determine next best steps to evaluate and treat the patients presenting concerns. The RN demonstrates an ability to recognize health conditions requiring urgent intervention and comfort with communicating urgent needs to key team members.
Possess excellent problem solving skills and an ability to overcome systematic hurdles in order to fulfill patient needs.
Help to create and adjust daily schedule for High Risk Care Team based on patient clinical needs.
Complex Case Management/ Transitions of Care:

Collaborate with key external staff at the point a high risk patient is in a transition of care (i.e. outreach to CM, attend SNF rounds/care conferences when needed) to understand if the admission (and discharge) is on track and resolve any barriers to discharge.
Perform timely and comprehensive post-discharge follow-up calls with patient/caregivers to address and resolve any post-discharge barriers and potential readmission factors.
Coordinate necessary home and speciality care, such as home health, DME, IV infusion orders, advanced wound care, tube feeding, etc, as well as coordinate direct admissions to inpatient/SNF as needed.
Build strong relationships with health systems, facilities, and post acute services (home health, hospice, etc.), including facilitating coordination and communication channels.
What You Will Need:
Must be based in Georgia.
Licensed Registered Nurse (RN) required and ability to obtain licensure in other states/markets as this is a virtual role and coverage is required.
7-10+ years of experience as an RN
Demonstrated experience in high risk, complex care settings, senior health, or case management experience, ideally with interface with home based care services, hospitals/ SNF and long term care facilities. Knowledge of the local market healthcare community is preferred.
Demonstrated skill in chronic disease education and care management, comprehensive clinical assessment and care plan development, coordination across health care settings on behalf of very complex patient needs.
A goal-oriented, high energy, passionate perspective, with a focus on living organizational values, and ability to set the tone for a positive work culture.
Exceptional capacity to multitask in a fast-paced, fast-growing environment.
Demonstrates outstanding clinical aptitude and critical thinking under pressure, using sound judgment in caring for patient needs.
Comfortable operating in ambiguity and uses flexibility and creativity to address challenges.
Ability to use core coaching and teaching techniques, including motivational interviewing and patient-centered communication to activate and empower patients and families.
Promote and sustain a culture of safety.
High proficiency with Mac iOS and Google suite.
Benefits designed to aid your health and wellness:
Taking care of you today
Paid sabbatical after 5 and 10 years
Employee Assistance Program - Free confidential advice for team members who need help with stress, anxiety, financial planning, and legal issues
Competitive Medical, Dental and Vision plans
Free One Medical memberships for yourself, your friends and family
PTO cash outs - Option to cash out up to 40 accrued hours per year
Continuous Education Support throughout your career
Protecting your future for you and your family
401K match
Credit towards emergency childcare
Extra contributions toward maternity and paternity leave
Paid Life Insurance - One Medical pays 100% of the cost of Basic Life Insurance
Disability insurance - One Medical pays 100% of the cost of Short Term and Long Term Disability Insurance
This is a virtual/remote role and serves patients within multiple states/ markets. Candidates should live within a commuting distance of the One Medical Senior Health service areas as well as a Senior Health practice.
One Medical is an equal opportunity employer, and we encourage qualified applicants of every background, ability, and life experience to contact us about appropriate employment opportunities.

One Medical participates in E-Verify and will provide the federal government with your Form I-9 information to confirm that you are authorized to work in the U.S. Please refer to the E-Verification Poster (English/Spanish) and Right to Work Poster (English/Spanish) for additional information.