Family Medicine Physician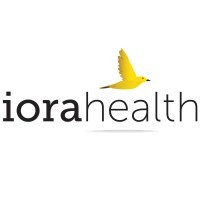 Iora Health
Colorado Springs, CO, USA
Posted on Sunday, October 22, 2023
One Medical is a primary care solution challenging the industry status quo by making quality care more affordable, accessible and enjoyable. But this isn't your average doctor's office. We're on a mission to transform healthcare, which means improving the experience for everyone involved - from patients and providers to employers and health networks. Our seamless in-office and 24/7 virtual care services, on-site labs, and programs for preventive care, chronic care management, common illnesses and mental health concerns have been delighting people for the past fifteen years.
In February 2023 we marked a milestone when One Medical joined Amazon. Together, we look to deliver exceptional health care to more consumers, employers, care team members, and health networks to achieve better health outcomes. As we continue to grow and seek to impact more lives, we're building a diverse, driven and empathetic team, while working hard to cultivate an environment where everyone can thrive.
About PeakMed
Founded in 2014, PeakMed improves access to care by restoring the relationship between doctors and patients while decreasing the cost for individuals and employers. Headquartered in Colorado Springs, PeakMed DPC offers an innovative approach to primary care by creating a platform for doctors and patients to collaborate, coordinate, and communicate on personalized care plans that shift reactive medicine to proactive health care. PeakMed was named a 2017 Colorado Company to Watch and has multiple clinics in the Colorado Springs and Denver areas. PeakMed is not only dedicated to their members, but to their employees as well. We are happy to offer competitive wages and foster a positive working environment.
In April of 2022, One Medical acquired PeakMed, a direct primary care provider focused on improving health outcomes and making quality care more accessible. By joining forces, we're able to expand our reach and help more people fall in love with their doctor's office and shift in mentality from reactive episodic care to long term health and wellness. Employment is with Direct Primary Care Staffing PLLC. Direct Primary Care Staffing PLLC Physicians and mid-levels provide medical services to PeakMed Direct Primary Care patients. PeakMed's direct primary care model means you get to focus on what's most important — developing relationships with patients and providing the best care possible. Want to join us?
As part of our staff, you will join our mission of fixing Healthcare. You will take part in our modern approach to patient care, which allows more time between you and your patients. You will develop strong and close relationships with those that you serve through Direct Primary Care! A typical day ranges from 10-15 office visits, and additional interactions with patients will occur digitally via text, email, and/or telephone. You can communicate effectively with your patients via a variety of methods including call, text, in-office, and telemedicine. You can also breathe easy knowing that you will not have to deal with insurance billing, and can confidently and kindly answer the question "how much does it cost?" If you feel that you can help us with our vision and mission and can find satisfaction in what you will do here at PeakMed, then we hope to hear from you!
Employment type:
Full Time (40 hours a week- 32 hours of scheduled patient care)
What is Direct Primary Care?
Direct Primary Care (DPC) is an innovative alternative payment model improving access to high-quality primary care with an affordable monthly membership fee. No fee-for-service insurance payments. No third party billing. Small panel sizes that support physician autonomy and access. More time for the important aspects of patient care:
Typical visits are 1 hour for new patient visits and 30 minutes for established patients.
In house dispensing of generic medications at a wholesale cost which delivers enormous savings to members.
Wholesale prices for lab tests for members at a small fraction of usual prices.
130+ specialists available to the provider through RubiconMD at your fingertips to use for informational purposes to augment the management of your patients.
Education, licenses, and experiences required for this role:
Enrolled in, or have completed, an accredited Family Medicine or Medicine/Pediatrics residency program
Practiced at least 2 of the last 5 years in an outpatient primary care setting seeing all ages (0+)
Board certified in Family Medicine or Medicine/Pediatrics, or Board Eligible with plans to obtain board certification within 1 year of your One Medical start date
State licensed in Colorado, obtained before your One Medical start date
One Medical providers also demonstrate
A passion for human-centered primary care
The ability to successfully communicate with and provide care to individuals of all backgrounds
The ability to effectively use technology to deliver high quality care
Clinical proficiency in evidence-based primary care
The desire to be an integral part of a team dedicated to changing healthcare delivery
An openness to feedback and reflection to gain productive insight into strengths and weaknesses
The ability to confidently navigate uncertain situations with both patients and colleagues
Readiness to adapt personal and interpersonal behavior to meet the needs of our patients
Benefits designed to aid your health and wellness:
Taking care of you today
Paid sabbatical after 5 and 10 years
Employee Assistance Program - Free confidential advice for team members who need help with stress, anxiety, financial planning, and legal issues
Competitive Medical, Dental and Vision plans
Free One Medical memberships for yourself, your friends and family
Pre-Tax commuter benefits
PTO cash outs - Option to cash out up to 40 accrued hours per year
Protecting your future for you and your family
401K match
Credit towards emergency childcare
Company paid maternity and paternity leave
Paid Life Insurance - One Medical pays 100% of the cost of Basic Life Insurance
Disability insurance - One Medical pays 100% of the cost of Short Term and Long Term Disability Insurance
Supporting your medical career
Malpractice Insurance - Malpractice fees to insure your practice at One Medical is covered 100%
UpToDate Subscription - An evidence-based clinical research tool
Continuing Medical Education (CME) - Receive an annual stipend for continuing medical education
Rounds - Providers end patient care one hour early each week to participate in this shared learning experience
This is a full-time role based in Colorado Springs, CO (6945 Tutt Blvd, Colorado Springs, CO 80923).
One Medical is committed to fair and equitable compensation practices.
The base salary range for this role is $201,000 to $210,000 based on a full-time schedule. Final determination of starting pay may vary based on factors such as practice experience and patient care schedule. Additional pay may be determined for those candidates that exceed these specified qualifications and requirements. The total compensation package for this position may also include annual performance bonus, benefits and/or other applicable incentive compensation plans. For more information, visit https://www.onemedical.com/careers/
INDCLN1
One Medical is an equal opportunity employer, and we encourage qualified applicants of every background, ability, and life experience to contact us about appropriate employment opportunities.

One Medical participates in E-Verify and will provide the federal government with your Form I-9 information to confirm that you are authorized to work in the U.S. Please refer to the E-Verification Poster (English/Spanish) and Right to Work Poster (English/Spanish) for additional information.