Program Medical Director, Remote Continuity Care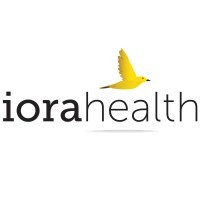 Iora Health
United States
Posted on Saturday, September 9, 2023
One Medical is a primary care solution challenging the industry status quo by making quality care more affordable, accessible and enjoyable. But this isn't your average doctor's office. We're on a mission to transform healthcare, which means improving the experience for everyone involved - from patients and providers to employers and health networks. Our seamless in-office and 24/7 virtual care services, on-site labs, and programs for preventive care, chronic care management, common illnesses and mental health concerns have been delighting people for the past fifteen years.
In February 2023 we marked a milestone when One Medical joined Amazon. Together, we look to deliver exceptional health care to more consumers, employers, care team members, and health networks to achieve better health outcomes. As we continue to grow and seek to impact more lives, we're building a diverse, driven and empathetic team, while working hard to cultivate an environment where everyone can thrive.
The Opportunity
As we continue to expand and transform the primary care experience, we're looking for energetic and passionate leaders to manage the people, processes and technology that make One Medical unique.
The Program Medical Director, Remote Continuity Care is responsible for working with One Medical In-Office provider and Virtual Care teams to support the expansion and continuous improvement of continuity care delivered virtually by One Medical providers. The Program Medical Director, Remote Continuity Care will dedicate 30 hours to clinical responsibilities and the other 10 hours to leadership and administrative responsibilities. We anticipate that this balance may shift over time with expansion of team and services.
You will report to the Senior Medical Director, Virtual Care/Vice President of Care Model Design and Innovation. In this highly collaborative role, you will work closely with leaders from Clinical leadership, Senior Health, Virtual Services, Performance Innovation, Mission Control, Legal and Compliance, Central Ops and Regional Field leadership to ensure the success of our Remote Continuity Care expansion. You will also work closely with One Medical Virtual Medical Team leaders in order to coordinate this with other virtual care work, and to allow for thoughtful long-term planning as our teams and work converge. You will balance the requirements, expectations, needs and interests of multiple stakeholders and work to achieve shared objectives.
You will help deliver an exceptional healthcare experience. In addition, you take a holistic approach to continuous improvement, can manage multiple stakeholders, have a proven track record of motivating teams to achieve goals, and are excited to build the future of virtual care. Finally, you should look forward to leading, managing, and demonstrating adaptability through what promises to be an unprecedented period of growth at One Medical.
Employment type:
Full time

Location: Remote, some travel
What you'll work on:
If you take a holistic approach to improvement, can manage multiple stakeholders, have a proven track record of motivating teams to achieve goals, and are excited to build the future of virtual care, this is the role for you! This is a tremendous clinical management opportunity within a growing, mission-oriented organization. You will be an integral part of designing, building, and iterating on your team and its function.
Help to build programmatic support for a team of remote care providers (MDs, DOs, NPs, and/or PAs) designed to meet our clinical standards and patient care needs

Leverage your experience and One Medical's virtual care expertise and capabilities to develop a national system of remote continuity care which is high quality, patient-centered, and highly reliable

Partner with Operations leadership to support a collaborative, positive team environment

Manage communication, with context, between your team and other virtual, office, regional, and central teams

Own development of a virtual continuity of care roadmap and cross functional SOPs in partnership with key stakeholders such as the regional medical directors, national virtual medical directors, and the VP of Care Model Design & Innovation

Design and implement virtual care processes and new workflows to improve patient & provider experience, increase efficiency, reduce waste, and prepare for scale

Engage your front-line team to solve local problems and handle escalations to further build and iterate our care model

Model and champion our best-in-class patient care values by developing this culture among your team

Work cross functionally with care team and central partners to drive strategic projects as well as handle escalations

Manage patients with a broad array of patient needs virtually; conducting a mix of acute, chronic, and well visits

Continuous learning during weekly Clinical Rounds and through other modalities

Collaborate with teammates and leadership via daily huddles, as well as with virtual clinical teams

Supervise NP or PA colleagues
Requirements
Education, licenses, and experiences required for this role:
Completed an accredited Internal or Family Medicine residency program

Experience with virtual care, virtual primary care, and program design

Minimum of 1 year managing a team of providers

Board certified in Internal or Family Medicine

Minimum of 25 state licenses, and willingness to obtain and maintain additional licenses with the support of our One Medical Credentials Team

Medicare credentialed or eligible
One Medical Clinical Leaders also demonstrate:
A passion for human-centered primary care

Clinical proficiency in evidence-based primary care

Commitment to developing others through coaching, feedback, exposure, and stretch assignments which aligns employee career development goals with organizational objectives

Ability to establish clear responsibilities and processes for monitoring work and measuring results including holding self and others accountable to meet commitments

Ability to address difficult issues and support others who do the same

Ability to build teams with an appropriate and diverse mix of styles, perspectives, and experience that will apply their skills and perspectives to achieve common goals

Ability to create a climate in which people are motivated to do their best by inviting input and sharing ownership and visibility

Adaptability and flexibility to lead change management within a growth-phase clinical organization
Benefits
Taking care of you today
Paid sabbatical after 5 and 10 years

Employee Assistance Program - Free confidential advice for team members who need help with stress, anxiety, financial planning, and legal issues

Competitive Medical, Dental and Vision plans

Free One Medical memberships for yourself, your friends and family

Pre-Tax commuter benefits

PTO cash outs - Option to cash out up to 40 accrued hours per year
Protecting your future for you and your family
401K match

Credit towards emergency childcare

Company paid maternity and paternity leave

Paid Life Insurance - One Medical pays 100% of the cost of Basic Life Insurance

Disability insurance - One Medical pays 100% of the cost of Short Term and Long Term Disability Insurance
Supporting your medical career
Malpractice Insurance - Malpractice fees to insure your practice at One Medical is covered 100%.

UpToDate Subscription - An evidence-based clinical research tool

Continuing Medical Education (CME) - Receive an annual stipend for continuing medical education

Rounds - Providers end patient care one hour early each week to participate in this shared learning experience
One Medical is committed to fair and equitable compensation practices.
The salary range for this role is $178,000 to $300,000 based on a full-time schedule. Final determination of starting pay may vary based on factors such as practice experience and patient care schedule. Additional pay may be determined for those candidates that exceed these specified qualifications and requirements. The total compensation package for this position may also include annual performance bonus, benefits and/or other applicable incentive compensation plans. For more information, visit https://www.onemedical.com/careers/.
One Medical is an equal opportunity employer, and we encourage qualified applicants of every background, ability, and life experience to contact us about appropriate employment opportunities.

One Medical participates in E-Verify and will provide the federal government with your Form I-9 information to confirm that you are authorized to work in the U.S. Please refer to the E-Verification Poster (English/Spanish) and Right to Work Poster (English/Spanish) for additional information.