Senior Health Nurse Practitioner - Home Visits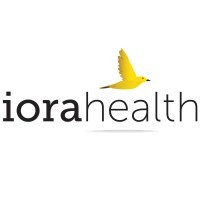 Iora Health
Atlanta, GA, USA
Posted on Friday, September 1, 2023
One Medical is a primary care solution challenging the industry status quo by making quality care more affordable, accessible and enjoyable. But this isn't your average doctor's office. We're on a mission to transform healthcare, which means improving the experience for everyone involved - from patients and providers to employers and health networks. Our seamless in-office and 24/7 virtual care services, on-site labs, and programs for preventive care, chronic care management, common illnesses and mental health concerns have been delighting people for the past fifteen years.
In February 2023 we marked a milestone when One Medical joined Amazon. Together, we look to deliver exceptional health care to more consumers, employers, care team members, and health networks to achieve better health outcomes. As we continue to grow and seek to impact more lives, we're building a diverse, driven and empathetic team, while working hard to cultivate an environment where everyone can thrive.
We are changing healthcare at One Medical/Iora Health. How will it change you?
On September 1, 2021, One Medical acquired Iora Health, a human-centered primary care organization focused on people 65+ on Medicare. By joining forces, we're able to better address the needs of seniors — an important step in our mission to transform healthcare for all.
About Senior Health:
At One Medical/Iora Health we are transforming health care, starting with primary care. We created a high-impact relationship based care model, that particularly benefits adults on Medicare and those who might need more attention. Our care model changes everything - the team, outcome-focused payment, customer service, and the technology that supports our care.
We know that when you invest in relationships with people, you can help them live happier and healthier. Our patients get a team that respects and listens to them. We get paid to keep our patients healthier, and it works - we are successfully improving the lives of our patients while lowering costs.
The opportunity
We are seeking a full-time mobile High Risk Nurse Practitioner to join our One Medical at Home high-risk home-based care team supporting our patients in Atlanta, Georgia. The High Risk Nurse Practitioner will work closely with the High Risk Medical Director, Care Management Nurses and Social Workers, Integrated Behavioral Health Specialists and practice-based PCPs to provide compassionate human-centric high value care to our most vulnerable geriatric patients. This role will support patients in the West Atlanta - Cobb County & South Fulton County area.
One Medical/Iora has a network of primary care practices where we take the time to know our patients as true individuals, and proactively provide the care, support, and inspiration they need to live their best life. We offer smaller panel sizes, no billing or coding, and the opportunity to lead systemic change in health care delivery while working with a true team. We are a fast-paced, fresh-thinking, high-growth company building a better model of health care delivery.
What you'll likely work on
Live One Medical's mission of "restoring humanity to healthcare", for patients and for yourself.
Rediscover the "joy in practice" while working in a value-based care environment with a team to support you in delivering high quality patient care.
Once through orientation, independently manage a panel of approximately 150 case mix adjusted patients with multiple, complex conditions through a balance of home visits and telephone/video interventions.
Complete thorough initial visits with patients, diving deep into medical, social and behavioral context.
Work directly with the patient and through the multidisciplinary care team to impact ongoing care with particular emphasis on preventable hospitalizations and ensuring care aligned with patient goals.
Once fully through orientation, practice a balance of 3-4 days per week in home or facility visits (assisted living, independent living, group home) and telehealth visits 1-2 days each week.
Collaborate and coordinate with the patient's primary care team and specialists. Participate actively in team huddles to review care plans and assess patient goals of care and care plans.
With support of the team, respond to patient and patient's family telephone calls.
Participate in the market after-hours call pool.
What you'll need:
2+ years of home based complex care, in office complex care, Geriatric Primary Care, geriatrics or palliative care experience as a Registered Nurse or Nurse Practitioner AND 6+ months of NP experience
Currently licensed in the state of Georgia.
Experience with home-based care preferred.
Unrestricted driver's license and ability to drive to patient homes.
The ability to build successful relationships with team members and communicate effectively both 1-on-1 and in groups.
Can thrive in a fast-growing, mission driven organization focused on using data to improve patient outcomes.
Benefits designed to aid your health and wellness:
Taking care of you today
Paid sabbatical after 5 and 10 years
Employee Assistance Program - Free confidential advice for team members who need help with stress, anxiety, financial planning, and legal issues
Competitive Medical, Dental and Vision plans
Free One Medical memberships for yourself, your friends and family
PTO cash outs - Option to cash out up to 40 accrued hours per year
CME & Licensure Reimbursement
Protecting your future for you and your family
401K match
Opportunity to participate in company equity programs
Credit towards emergency childcare
Extra contributions toward maternity and paternity leave
Paid Life Insurance - One Medical pays 100% of the cost of Basic Life Insurance
Disability insurance - One Medical pays 100% of the cost of Short Term and Long Term Disability Insurance
One Medical/Iora Health is an equal opportunity employer and encourages all applicants from every background and life experience.
This is a full-time, field-based role in Atlanta, Georgia.
One Medical is an equal opportunity employer, and we encourage qualified applicants of every background, ability, and life experience to contact us about appropriate employment opportunities.

One Medical participates in E-Verify and will provide the federal government with your Form I-9 information to confirm that you are authorized to work in the U.S. Please refer to the E-Verification Poster (English/Spanish) and Right to Work Poster (English/Spanish) for additional information.