Psychiatrist (CA license)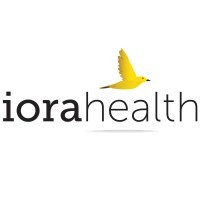 Iora Health
Riverside, CA, USA
Posted on Thursday, August 24, 2023
One Medical is a primary care solution challenging the industry status quo by making quality care more affordable, accessible and enjoyable. But this isn't your average doctor's office. We're on a mission to transform healthcare, which means improving the experience for everyone involved - from patients and providers to employers and health networks. Our seamless in-office and 24/7 virtual care services, on-site labs, and programs for preventive care, chronic care management, common illnesses and mental health concerns have been delighting people for the past fifteen years.
In February 2023 we marked a milestone when One Medical joined Amazon. Together, we look to deliver exceptional health care to more consumers, employers, care team members, and health networks to achieve better health outcomes. As we continue to grow and seek to impact more lives, we're building a diverse, driven and empathetic team, while working hard to cultivate an environment where everyone can thrive.
The Opportunity:
We are currently seeking a part time Psychiatric Consultant who is interested in joining a virtual behavioral health collaborative care program and is committed to changing the care delivery experience for both patients and providers.
Employment type:
Part-time
16-20 hours per week
What you'll likely work on:
Provide regularly scheduled caseload consultation to Behavioral health care managers. Case review consultations focus primarily on patients who are new to the caseload or who are not improving as expected under their current treatment plan. Case reviews are conducted virtually.
Work with Mindset care managers to oversee the status and population health of the care manager's assigned patient caseload.
Recommend any treatment adjustments through the case review process, including medication recommendations and addition of other interventions.
Advise on treatment for patients who may need more intensive or more specialized mental health care and supporting treatment in the medical setting until patients can be engaged in specialized care as appropriate.
Clearly communicate the limitations of the case review consultation and treatment recommendations given the patient is not evaluated in person.
Be available to provide occasional ad hoc consultation to primary care providers for very complex patients or challenging patient situations.
Development and delivery of in-service training for primary care-based providers and staff regarding recognition and treatment of behavioral health conditions in primary care

Supervising one or more NP colleagues
Education, licenses, and experiences required for this role:
Active license or licensed eligible Psychiatrist in California
Must have 2 years of experience practicing post graduation
Graduated from an accredited program with a national certification in the United States
Board Certified as a Psychiatrist
Experience with primary care psychiatry or consultation - liaison psychiatry
Ability to quickly synthesize medical and psychiatric data and formulate effective and evidence based clinical recommendations
Ability to work during regular business hours, Pacific Time (required)

Reside within the USA or US Territories

Virtual psychotherapy experience (preferred)
One Medical Providers also demonstrate:
The ability to successfully communicate with and provide care to individuals of all backgrounds
The ability to effectively use technology to deliver high quality care
The desire to be an integral part of a team dedicated to changing healthcare delivery
The ability to confidently navigate uncertain situations with both patients and colleagues and the ability to practice effectively within the dynamic organizational and financial structures of a primary care delivery system
An openness to feedback and reflection to gain productive insight into strengths and weaknesses
Readiness to adapt personal and interpersonal behavior to meet the needs of our patients
Has exceptional capacity to multitask, is flexible, and is comfortable with ambiguity
Demonstrated ability to collaborate effectively in a team setting
Benefits
Malpractice Insurance - Malpractice fees to insure your practice at One Medical is covered 100%
One Medical Issued laptop (to allow for secure access to our EHR)
Sick Time PTO eligible in accordance with CA and local requirements
This is a part-time, virtual role that requires a CA state license.
One Medical is committed to fair and equitable compensation practices.
The base salary range for this role is $115,000 to $130,000 based on a part time schedule. Final determination of starting pay may vary based on factors such as practice experience and patient care schedule. Additional pay may be determined for those candidates that exceed these specified qualifications and requirements. The total compensation package for this position may also include annual performance bonus, benefits and/or other applicable incentive compensation plans. For more information, visit https://www.onemedical.com/careers/.
One Medical is an equal opportunity employer, and we encourage qualified applicants of every background, ability, and life experience to contact us about appropriate employment opportunities.

One Medical participates in E-Verify and will provide the federal government with your Form I-9 information to confirm that you are authorized to work in the U.S. Please refer to the E-Verification Poster (English/Spanish) and Right to Work Poster (English/Spanish) for additional information.