Senior Health Virtual NP/PA - WA License Required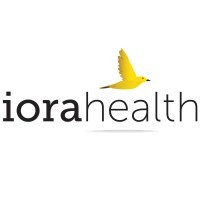 Iora Health
United States
Posted on Saturday, August 5, 2023
One Medical is a primary care solution challenging the industry status quo by making quality care more affordable, accessible and enjoyable. But this isn't your average doctor's office. We're on a mission to transform healthcare, which means improving the experience for everyone involved - from patients and providers to employers and health networks. Our seamless in-office and 24/7 virtual care services, on-site labs, and programs for preventive care, chronic care management, common illnesses and mental health concerns have been delighting people for the past fifteen years.
In February 2023 we marked a milestone when One Medical joined Amazon. Together, we look to deliver exceptional health care to more consumers, employers, care team members, and health networks to achieve better health outcomes. As we continue to grow and seek to impact more lives, we're building a diverse, driven and empathetic team, while working hard to cultivate an environment where everyone can thrive.
The Opportunity:
The Senior Health Virtual Services (SHVS) Provider role is a dynamic and evolving role part of Senior Health at One Medical. The primary responsibility of the SHVS provider is to provide direct, patient-facing virtual clinical care for acute and time sensitive care needs outside of the clinic (known as "triage and treat"), and to collaborate with and support Senior Health Primary Care Providers in managing clinical tasks. The SHVS Provider role is 100% remote, with example schedule listed below.
The SHVS role focuses primarily on Senior Health patients, however is a part of the One Medical Virtual Medical Team. The One Medical Virtual Medical Team (VMT) is a leading provider of virtual clinical care, providing world-class, convenient, evidence-based virtual medical care to One Medical patients of all ages in concert with their primary care providers. Through advanced technology and a team-based approach, we care for patients 24 hours a day, 365 days a year. Our team is united by intellectual curiosity, inclusiveness, and a powerful mission: transforming healthcare and bringing world-class primary care to everyone.
Employment type:
Full time virtual role (32 hours minimum including weekends and/or evenings)
See example schedule below (for demonstration only)
Monday: 1-10pm PST
Tuesday: 1-10pm PST
Wednesday: 1-10pm PST
Thursday: OFF
Friday: OFF
Saturday: 1-10pm PST
Sunday: 1-10pm PST
Monday: OFF
Tuesday: OFF
Wednesday: 1-10pm PST
Thursday: 1-10pm PST
Friday: 1-10pm PST
Saturday: OFF
Sunday: OFF
What you'll be working on:
Remote Care: Treating patients via telehealth visits, including telephonic triage calls and asynchronous patient messaging in partnership with centralized virtual RN team
PCP Panel Support: work as an extension of in clinic PCPs through task support focusing on high value/high impact clinical tasks - medication refills, interpretation and reporting of diagnostic results such as labs or imaging, consult note review.
Collaboration: ongoing connection with PCPs across offices
Continuous learning during weekly Clinical Rounds and through other modalities
Ongoing collaboration with both virtual and in-office teammates via daily huddles
Care coordination with daytime virtual and office care teams, across both commercially insured and value-based senior health populations
Utilization of your specific clinical training and opportunities to give exceptional care to patients virtually
What you'll need
WA license required, AZ and CO preferred; additional state licenses will need to be obtained upon hire
Minimum of 2 years of experience as a Family Nurse Practitioner or Physician Assistant
In the past 5 years, practiced as an PA or NP for at least:

2 years in an outpatient primary care setting seeing patients of all ages (with evidence of experience working with a senior health population as a component of your practice)
OR 2 years in urgent care or emergency medicine setting seeing patients of all ages (0+)
Ability to work weekday and weekend shifts (alternating weekends required)
Spanish speaking strongly preferred
Excellent clinical and communication skills
Ability to work and function in a dynamic environment that has some ambiguity
Can thrive in a fast-growing, mission driven organization focused on using data to improve patient outcomes
Highly motivated self-starter who can identify opportunities to refine and improve workflows while meeting or exceeding clinical performance standards.
One Medical providers also demonstrate:
A passion for human-centered primary care
The ability to successfully communicate with and provide care to individuals of all backgrounds
The ability to effectively use technology to deliver high-quality care
Clinical proficiency in evidence-based primary care
The desire to be an integral part of a team dedicated to changing healthcare delivery
Openness to feedback and reflection to gain productive insight into strengths and weaknesses
The ability to confidently navigate uncertain situations with both patients and colleagues
Readiness to adapt personal and interpersonal behavior to meet the needs of our patients
Benefits designed to aid your health and wellness:
Taking care of you today
Paid sabbatical after 5 and 10 years
Employee Assistance Program - Free confidential advice for team members who need help with stress, anxiety, financial planning, and legal issues
Competitive Medical, Dental, and Vision plans
Free One Medical memberships for yourself, your friends, and your family
Pre-Tax commuter benefits
PTO cash outs - Option to cash out up to 40 accrued hours per year
Protecting your future for yourself and your family
401K match
Credit towards emergency childcare
Company-paid maternity and paternity leave
Paid Life Insurance - One Medical pays 100% of the cost of Basic Life Insurance
Disability insurance - One Medical pays 100% of the cost of Short Term and Long Term Disability Insurance
Supporting your medical career
Malpractice Insurance - Malpractice fees to insure your practice at One Medical is covered 100%.
UpToDate Subscription - An evidence-based clinical research tool
Continuing Medical Education (CME) - Receive an annual stipend for continuing medical education
Rounds - Providers and patient care one hour early each week to participate in this shared learning experience
This is a full-time virtual role.
One Medical is an equal opportunity employer, and we encourage qualified applicants of every background, ability, and life experience to contact us about appropriate employment opportunities.

One Medical participates in E-Verify and will provide the federal government with your Form I-9 information to confirm that you are authorized to work in the U.S. Please refer to the E-Verification Poster (English/Spanish) and Right to Work Poster (English/Spanish) for additional information.