Virtual Medical Training Specialist (Remote)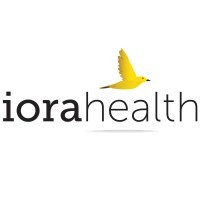 Iora Health
United States
Posted on Tuesday, July 25, 2023
One Medical is a primary care solution challenging the industry status quo by making quality care more affordable, accessible and enjoyable. But this isn't your average doctor's office. We're on a mission to transform healthcare, which means improving the experience for everyone involved - from patients and providers to employers and health networks. Our seamless in-office and 24/7 virtual care services, on-site labs, and programs for preventive care, chronic care management, common illnesses and mental health concerns have been delighting people for the past fifteen years.
In February 2023 we marked a milestone when One Medical joined Amazon. Together, we look to deliver exceptional health care to more consumers, employers, care team members, and health networks to achieve better health outcomes. As we continue to grow and seek to impact more lives, we're building a diverse, driven and empathetic team, while working hard to cultivate an environment where everyone can thrive.
The Opportunity
As the Training Specialist, you will have a central role in both training development and delivery as well as in the support of operational components of training for One Medical's Virtual Medical Team (VMT). This role involves close collaboration with operational and clinical teams to manage the daily aspects of training - spanning orientation to continuous professional development. As a valued member of the Operations team, you will contribute to enhancing and refining our training processes and training delivery, ultimately enabling our virtual providers to deliver outstanding care to our members.
While reporting to the Manager of Training and Knowledge Management, you will also work closely with internal cross-functional stakeholders to ensure that training best practices and key principles of adult learning are upheld in support of our broader provider development initiatives. This role offers the opportunity to be involved in both the development and delivery side of training as well as the operations side. The operations aspects of this role will include developing and maintaining project plans, ensuring milestones and key deliverables are met, and developing mitigation plans for anticipated issues and risks. Your role will also include creative thinking in developing and refining a knowledge management system to support provider continuous learning. You will also be responsible for preparing and delivering communications to partners across the organization, and facilitating conversations that drive progress against our goals, uphold accountability, and enable collaborative decision-making. The training development and delivery aspect of the role may involve the design, preparation and delivery of training to our VMT audiences through various mediums such as our Learning Management System, live training sessions and other scalable learning solutions.
At times, your role will require creative problem-solving and development as we innovate to transform healthcare for our members. This is an exciting opportunity for someone looking to challenge themselves while working alongside a supportive and passionate Operations team at a high growth, innovative healthcare organization.


What you'll likely work on:
TRAINING OPERATIONS & CHANGE MANAGEMENT (70%)
Build and execute project plans to comprehend all work needed to be successful Identify training requirements and assist in architecting the operational aspects of the VMT training programEstablishing a knowledge management system for clinical content
Support change management efforts as we implement new process and update workflows - including communications plan development and execution
TRAINING DEVELOPMENT AND DELIVERY (30%)
Assist in the design and delivery of dynamic and engaging learning experiences across different mediums - written, live delivery, recorded videos
Support the creation of professional and leadership development training materials
Support in the development of resources such as FAQs, one-pagers, etc. to support training
Support the creation of curricula for various of VMT audiences Collaborate closely with clinical partners and team SME's for content development
What you'll need:
You will have at least 2+ years of experience in a Learning & Development or Education role with a combination of the below skills.
Project Management:
Ability to create and maintain project plans, including working cross-functionally with various stakeholders to uphold accountability
Experience in Pjm coordination and facilitation working on a project
Ability to translate strategic goals into tactical plans
Effective time management skills and the ability to prioritize work based on team and business goals and deadlines
Organized, methodical, and detail-oriented; demand and deliver high quality work products
Results oriented; responsible for delivering projects on time
Communications, Collaboration and Stakeholder Management:
Ability to take various inputs and requirements from stakeholders to create provider resources (ie. knowledge management library or other job enablement materials)
Ability to navigate conversations with key stakeholder to drive decision-making and strategic alignment
Ability to form deep and trusting relationships with a variety of audiences through strong interpersonal skills
Ability to distill complex ideas into powerful messaging and communications to meet audiences where they are in their training journey
Collaborative partner and demonstrated skills working in a team environment
Training and Development:
Curious learner with an excitement for creating new processes and structure to drive innovation and excellence in virtual care delivery
Experience thinking strategically about the design and delivery of educational content
Problem Solving:
Ability to exercise strong judgment independently and willing to share your opinion with colleagues and executives
Demonstrated analytical thinking and strong problem solving skills
Comfort with a high degree of ambiguity and rapid change
Qualifications:
BS or BA Degree preferred
Strong analytical skills supported by proficiency with Excel, Looker, Tableau, etc.
Proficient with editing/ creating presentations by proficiency with Powerpoint, Google Slides, etc.
Exceptional organizational, communication and interpersonal skills with the ability to convey professional competence, leader capability, and personal maturity
Experience leading or supporting training delivery or curriculum development in the past
Have worked in fast-paced, results-driven work atmosphere
One Medical is committed to fair and equitable compensation practices. The base salary range for this role is $47,200 - $86,000. However, actual compensation packages are based on several factors that are unique to each candidate. These factors include, but are not limited to, job related knowledge and skill set, depth of experience, certifications and/or degrees, and specific work location. The total compensation package for certain roles may also include additional components such as a sign-on bonus, annual performance bonus, equity grants in the form of RSUs, medical and other benefits and/or other applicable incentive compensation plans. For more information, please visit https://www.onemedical.com/careers/.
#LI-Remote
#LI-DNI
One Medical is an equal opportunity employer, and we encourage qualified applicants of every background, ability, and life experience to contact us about appropriate employment opportunities.

One Medical participates in E-Verify and will provide the federal government with your Form I-9 information to confirm that you are authorized to work in the U.S. Please refer to the E-Verification Poster (English/Spanish) and Right to Work Poster (English/Spanish) for additional information.